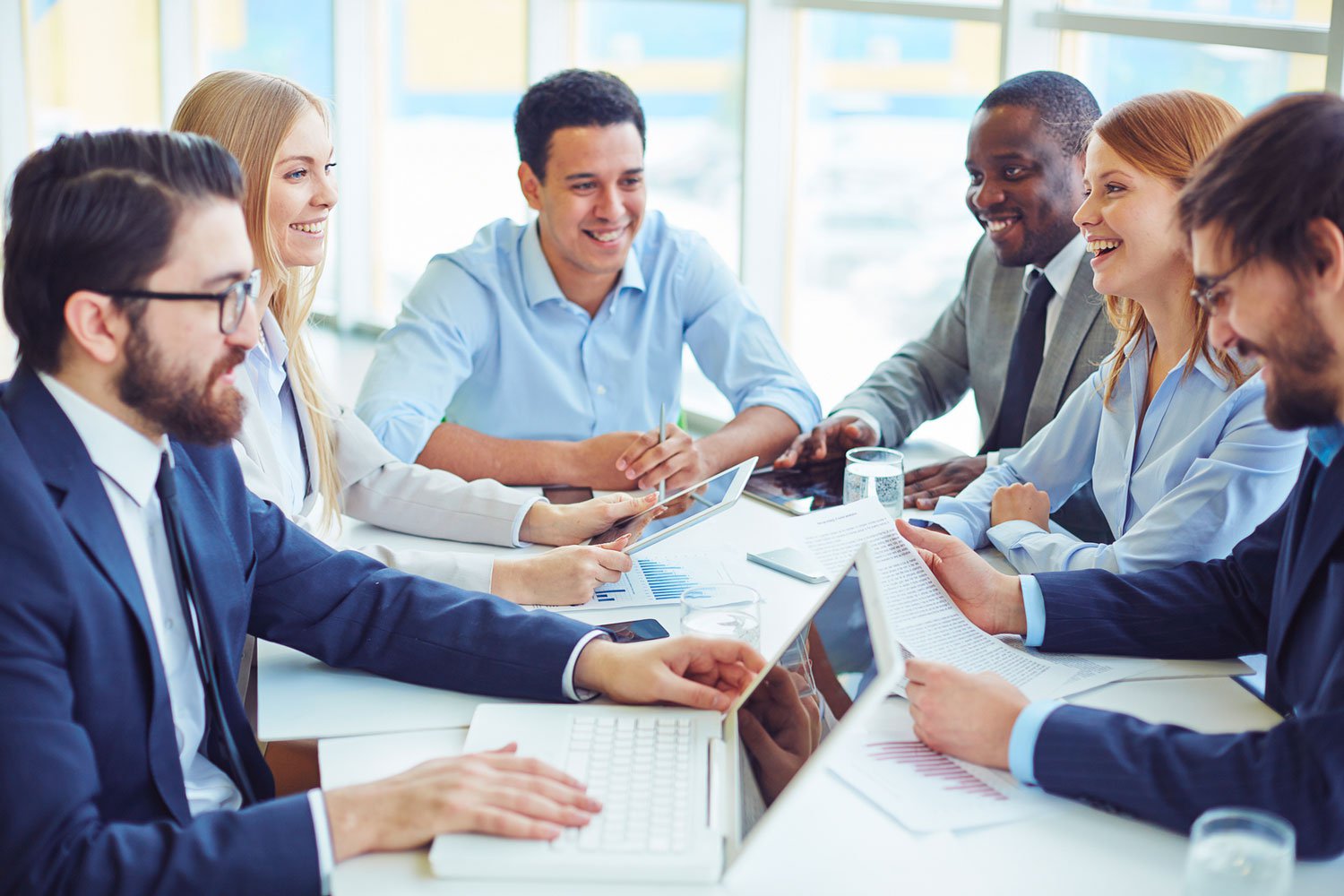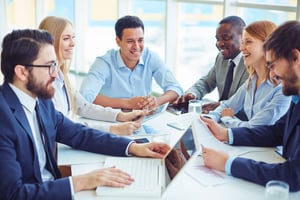 Companies that use inbound marketing know just how intertwined sales and marketing really are in today's business world. Marketing gives sales people leads, sales people give them feedback, and they both work together to qualify and nurture prospects and create stellar content.
If sales and marketing were to continue working in silos once the inbound marketing methodology has been adopted by an organization, the system breaks down. The lack of communication and alignment will affect results.
To achieve growth, you must learn to work with sales.
Use these proven tips to align sales and marketing.
1. Plan Regular Meetings with Sales People
Usually, the sales team and the marketing team each have their own meetings. But for marketing to be successful, these two teams need to share insights, knowledge, ideas, and processes at all times. Meet up with sales regularly to exchange thoughts and information. This is how you will able to support sales most successfully and get the most out of your own campaigns.
It's particularly important to have a sales and marketing meeting every time a new sales person is onboarded, so everyone is on the same page in this sharing of information. It's also important for marketing to be in the know when it comes to quota and goals, so you can offer support.
2. Plan Monthly Meetings with Sales Managers
In addition to meeting with sales people, you should also be meeting with the sales managers once a month in order to analyze results. Metrics to be shared and discussed include lead generation, percent of leads worked, MQLs, and lead-to-customer conversions. With this information, you can then re-evaluate, readjust, and create the most effective marketing campaigns.
3. Attend Events as a Group
Maybe your team of marketers has its own happy hour party in the office every week. Maybe you're the only ones attending marketing seminars. Maybe you go out to lunch together. You should include sales in these events and activities.
Attending events together, in a casual setting, is important for sales and marketing alignment. It allows both teams to get to know each other and connect outside of work, leading to healthier in-office relationships.
You can also organize fun outings, lunches, and celebrations specifically for this purpose.
4. Put Together a Content Creation Process
Sales people's insights and opinions can be highly valuable in the content creation process. After all, they're the ones talking to the prospects and customers, so they know their likes, dislikes, and pain points better than anyone. They also know the common challenges they face, the common opportunities they're looking for, and the common questions they always find themselves answering.
To be able to tap into this knowledge and gather this input, create a content creation process that can help sales people share their feedback.
5. Integrate CRM with Marketing Automation
To make sure that sales and marketing are completely aligned, that no information is forgotten in the transfer process, and that everyone has access to the same information and intelligence, sync up the sales team's CRM with your marketing team's automation software.
6. Coordinate Campaigns with Sales
You want sales to be informed in order for them to have valuable conversations with their prospects. Keeping them in the loop with your content marketing campaigns will help so they know what offers the prospects are receiving before they get on the phone. Create a shared calendar for your promotions. Email the offers to sales so they know what they'll all about.
7. Showcase Sales' Expertise
If the sales people in your company come to be seen as thought leaders—as valuable and trusted advisors—everyone wins. They'll be spending all their time selling, so it could be really helpful if you help showcase their expertise. Ghostwrite blog posts under their names and write content that they can share on social media.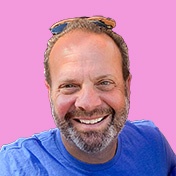 Mike Lieberman, CEO and Chief Revenue Scientist
Mike is the CEO and Chief Revenue Scientist at Square 2. He is passionate about helping people turn their ordinary businesses into businesses people talk about. For more than 25 years, Mike has been working hand-in-hand with CEOs and marketing and sales executives to help them create strategic revenue growth plans, compelling marketing strategies and remarkable sales processes that shorten the sales cycle and increase close rates.