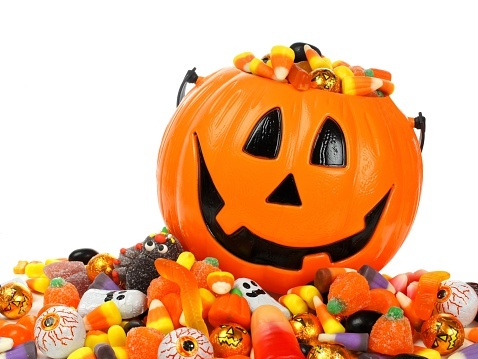 Snack-Sized Tips For Improved Inbound Marketing Performance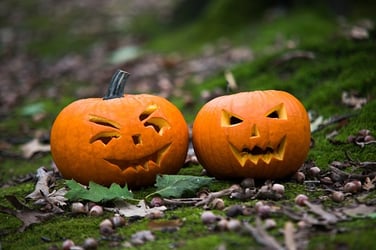 It's that time of year again. You might notice a ghost hanging from a tree, an extra rat or crow propped up on your mailbox, or the occasional skeleton lying on the ground. It's also a good time to start looking at what you're doing with your inbound marketing program and finding what's working and what might not be working so well.
Having done hundreds of inbound programs for hundreds of companies over the past 13 years, we've learned a lot about what makes inbound marketing drive the best results. We regularly install a set of improvements and upgrades that almost immediately improve results in every case. We've collected those in a Halloween-themed list for your snacking pleasure.
Here are the treats you can expect from inbound marketing:
1. The more you blog, the more organic visitors you'll get to your site.
It's not magic, but it does make sense. The more indexable pages you publish with the right keywords, the more chances you'll have of driving rankings and visitors. The more people who read the articles, share them or link back to them, the higher you'll be in the rankings on Google.
2. The more original content you publish, the more leads you'll get from your site.
Again, it's not magic, but today people come back to your site three, four, six or even more times looking for information. If they don't convert the first time and don't find anything new when they come back, they're probably not going to convert then either. The more you publish, the greater your chance of converting visitors into leads.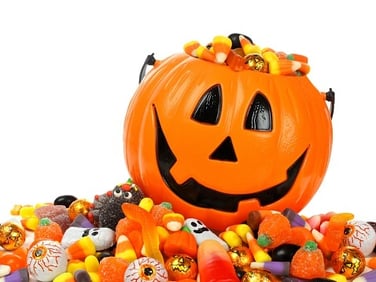 3. Ranking on Google has a lot to do with your content and offers.
One of the more important variables in rankings today is quality score, which measures how valuable the ranking content is to the person clicking on the link. This means you have to keep them on your site and convert them when they visit. So, the better your conversion strategy, the higher you'll rank.
4. Your website has to tell an emotional story.
You have 10 seconds to tell your story, get someone engaged and get them connected to your business. If you look at your website home page right now and don't see that message, you're going to see an underwhelming result from inbound. Creative, compelling emotional messaging should be a non-negotiable with using inbound.
5. Setting goals helps drive program performance.
What gets measured gets done. If your inbound agency or inbound team is not looking at the numbers associated with every aspect of the inbound marketing effort, it's probably because they'd prefer to not be accountable. There's no reason to not use quantitative goals for all aspects of your marketing in 2017.
6. Start planning in 30-day cycles.
Inbound marketing is a results-driven, real-time data-focused marketing methodology. Planning for longer than 30, 60 or 90 days is not going to give you the best chance to respond to data and actual program performance. Instead, try 30-day planning cycles to produce the best results.
7. Base priorities on a tactic's impact on results and effort.
No one can do everything right now. Priority setting is natural in business. When it comes to prioritizing inbound marketing work, start with what's going to have the biggest impact on results and take the least amount of effort. Then work on everything else using a similar estimation method.
Check back tomorrow to learn how to avoid the most common tricks and traps holding you back from inbound marketing success.
Square 2 Marketing – Inbound Results Start With ME!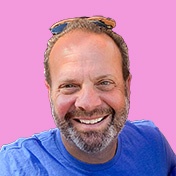 Mike Lieberman, CEO and Chief Revenue Scientist
Mike is the CEO and Chief Revenue Scientist at Square 2. He is passionate about helping people turn their ordinary businesses into businesses people talk about. For more than 25 years, Mike has been working hand-in-hand with CEOs and marketing and sales executives to help them create strategic revenue growth plans, compelling marketing strategies and remarkable sales processes that shorten the sales cycle and increase close rates.