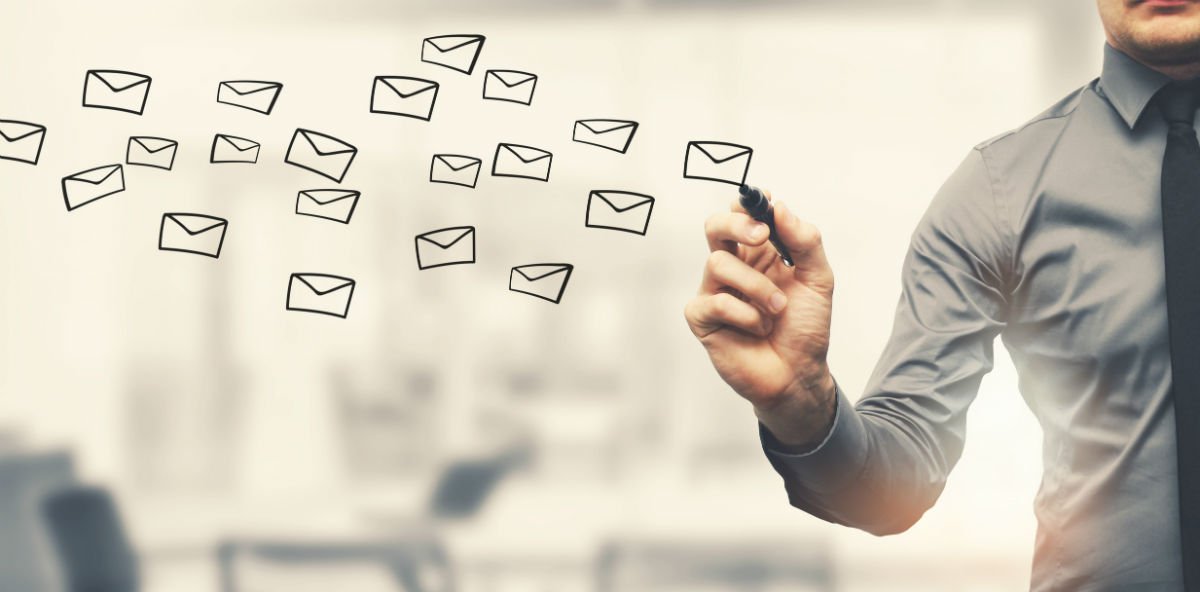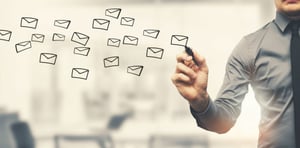 Over 284 billion emails are sent every day. Almost everyone looks at their inboxes at least once a day. Luckily, email marketing is one of the easiest ways to reach out to potential customers. You strategize your campaign, set up your workflows, create content, design, and send. Over time, you will get into a rhythm, but that can also mean falling into poor habits.
Without noticing, you may be sabotaging your email marketing campaigns. If you're noticing low open rates, messages falling into spam filters, and strange analytics, you may be making common—but critical—mistakes. Here are the top 7 email marketing mistakes you must avoid.
1. Image-Only Emails
The majority of your subscribers will have their images turned off by default. If your content is all contained in a flashy image, it will most likely appear as a white box to most of your recipients. Text-only emails have a 40 percent higher click-through rate. Although image-only emails make sense for very visual industries, most businesses should include at least 50 percent of the text outside of the main image.
2. Poor Subject Lines
Your subject line is your first impression, so make it count! Subject lines should be simple and informative. Make your email appealing but don't embellish and avoid unnecessary special characters and full caps. If your subject line promises something, deliver on it. If not, your readers will be quick to unsubscribe.
3. Sending from Donotreply@Yourdomain.com
Everyone has seen this email marketing mistake. Not only are "donotreply" sender email addresses unwelcoming but they are literally telling your subscribers not to contact you. Always send your emails from an account that people can respond to. Include phone numbers and links to social media accounts, and tell the customer to contact you directly with questions. Even if someone else writes your content, emails should come from someone recognizable in your company.
4. Lacking Links
You want your email to link back to your website, but subscribers are unlikely to hunt through your site if you send them to your homepage. Build a dedicated landing page that is continuing the message from your email. Every email in your workflow needs to include a call to action (CTA) that leads to a landing page. This also makes it easier to track how well your campaign is converting.
5. Cookie-Cutter Emails
If you haven't already, immediately segment your email lists! Your subscribers are all unique, have different needs, and are at different points of the sales cycle. Separate your email lists so you can customize your messaging to fit your readers. The more your content matches the needs of each subscriber, the higher the click-through rates.
This is one of the more common email marketing mistakes, and even though lists take preparation, the work will pay off.
6. Ignoring Mobile
More than half of all emails are opened on mobile devices. No matter how creative or relevant your email content, if it isn't mobile responsive, subscribers viewing on their phones will ignore it. As well, all your CTAs, links, social sharing buttons, and your site's landing page need to work on mobile devices.
Send tests, double check on all operating systems, and test again before you launch your campaign.
7. Sending without Testing
Every email you send is an opportunity to track and analyze how your subscribers view your content and how well the campaign is converting. Build two versions of your emails with different designs, CTAs, subject lines, images, content, send times, and headlines. A/B test to see which format is the better performer. Every test helps plan for future campaigns and increases email marketing success.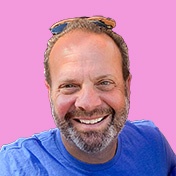 Mike Lieberman, CEO and Chief Revenue Scientist
Mike is the CEO and Chief Revenue Scientist at Square 2. He is passionate about helping people turn their ordinary businesses into businesses people talk about. For more than 25 years, Mike has been working hand-in-hand with CEOs and marketing and sales executives to help them create strategic revenue growth plans, compelling marketing strategies and remarkable sales processes that shorten the sales cycle and increase close rates.