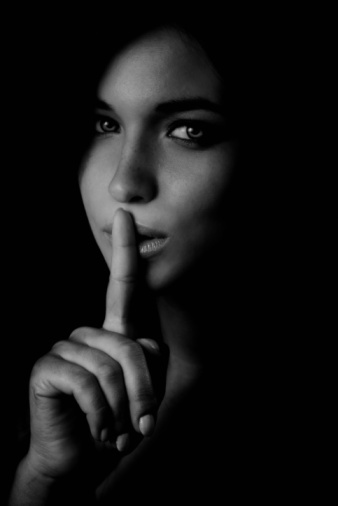 Inbound marketing agency experts everywhere are talking about the power of blogging. Neil Patel wrote an amazing article about the technical nature of getting blog articles on the first page of Google (click here to read the full article).
Today, I want to talk about what he didn't touch on.
I want to discuss the behind-the-scenes work, the trade craft and the creative processes that must be in place in order to bring home that page-one ranking.
The data speaks for itself. According to HubSpot, marketers who are consistent with blogging are 13 times more likely to get a positive ROI. Other statistics reveal that marketers who blog consistently acquire 126% more leads than those who do not. But, what goes into that lead-generating blog article is very, very important.
Here's what you need to consider to actually get found and get leads with blogging best practices.
Step 1: Start With Strategy
Don't be so fast to dismiss this. If you're thinking, "We've got that down," you might be wrong. Here's a test: Do you know your "why?" Why are you in business? No, it's not to make money. If you can't quickly articulate a "why" that emotionally connects with your buyer personas, you have more strategy work to do.
Do you know what to blog about? Do you have an editorial calendar that's tied to keywords, contextual questions, long-form content, conversion optimization plans and email marketing? If the answer is no, you have more marketing strategy work to do. Inbound is extremely complex, so blogging without a plan typically ends up in much lower levels of performance.
What about voice and tone? Do you know how you want your company represented in blog articles? Do you want to be friendly and casual or professional and buttoned up? The answer has little to do with you and everything to do with your prospects. Which way is going to get them to engage with you? That's how you decide.
All of these questions need to be answered before you start blogging.
Step 2: Pick The Right Keywords
One of the most important extensions from the strategy work is the keyword identification. There are thousands of keywords and phrases for every business. Which ones do you focus on? You need to know this before you write even your first blog article. You might want to be found for a highly popular keyword that is extremely difficult to rank for. In that case, it's going to take a very long time and require a lot of blogging to move up even one or two pages. Knowing this is very important.
Once you know that you have an uphill battle on your hands, you can supplement that effort with keywords that might be less popular but are also less difficult, allowing you to rank for them much more quickly. Ultimately, you want a collection or portfolio of keywords and keyword phrases that you use strategically when you create your blog article content.
Without this direction, it's a bit like having a boat without a rudder. You're sailing around but not getting anywhere because you have no way to steer. Knowing which keywords you're focusing on provides very important direction for your blogging efforts. And when you know what keywords you want to rank for, you're able to track them and see how you're improving as you blog. When you see progress, double down and accelerate it. Remember, you're not working in isolation. Your competitors are working just as hard to climb those rankings. Having high-quality blog articles is one way to outmaneuver even a bigger competitor.
Step 3: Find The Right Questions To Answer
Picking keywords is great, but answering questions is even better. Today, Google is moving toward contextual search. This means that people ask questions and are presented with answers in the form of website page content. So, in addition to choosing keywords, you have to know what questions to answer with your blog articles.
To do that, mine from your own people. Ask sales reps to list the questions that prospects ask. Have them qualify those questions based on what stage in the sales process those prospects are in. Questions during the early Awareness stage are different from those in the later Decision stage. Make that list extensive. If one person is asking, chances are others have the same question.
Go to Customer Service, too, and ask them to tell you the questions customers are asking. These might never have come up during the sales process, but they are questions nonetheless. Answering them on your blog may actually move a few people down into the sales process, ones who might have otherwise continued to drift without converting at all.
Maintain a company-wide inventory of these questions, and allow people to add to it throughout the year. Most of our industries are changing very quickly. There are outside influences that impact our businesses, and questions always come up.
Step 4: Connect To The Overall Content Strategy
OK, we connected your blogging to overall marketing strategy. We helped guide you on topic creation so that you get found. But, if your blog articles don't seamlessly integrate with the rest of the content on your website, your visitors might get confused or lost, and that means less conversions and less leads. Don't look at blogging as an isolated marketing tactic, but rather as an extension of your overall content marketing strategy. Let me illustrate for you.
For inbound marketing and content marketing to perform, everything has to be tightly tied together. We identify a question that needs to be answered and marry it to keywords (or keyword phrases). Then, we find a piece of long-form content to answer the question extensively. The e-book, whitepaper, infographic or video does that job for us, but not everyone reads or watches long-form like this. So, we curate a handful of blog articles as well as create a set of original ones, all designed to promote the long-form content offer.
This gives us the ability to feed the blog with search-targeted blog articles while promoting our long-form content. For readers who want more, each article has a CTA button that takes them to the long-form option.
That's not all. From each blog article, we build social media conversation starters. These snippets allow us to integrate social media and content. Doing so gets people talking and sharing on social media sites, and it enables us to drive visitors to blog articles and long-form content landing pages. Both help in generating leads.
Last but not least, we tie email marketing into the overall content strategy, promoting both long-form pieces and blog articles in our email campaigns. This further optimizes our inbound effort, squeezing every ounce of efficiency out of our marketing tactics and moving more people to our site, into our sales funnel and out the bottom as sales-qualified leads.
Step 5: Create Killer Headlines
Now that you understand some of the background on the strategy piece, what about the actual blog? Everyone says that the headline is so important, but how do you go about creating one that grabs people's attention? It's easier said than done. What if you're actually not that creative? How do you do it? One secret we use is to write 10 headlines for the same article. Yes, it takes a little longer, but the tenth option is usually much better than the first.
Also, working like this almost always triggers ideas for similar but new blog article ideas. As long as you keep your keywords, phrases or questions as part of the headline, you're good to go. There are some words that typically help drive visitors, too. These include words like "hack," "science," "fear," "dark," "kill," "bleeding," "smart," "critical," "big," "fear," "lose," "surprising," "huge," "secrets" and "war." Don't ask me why, but our research is pretty clear: These words drive visitors. Note the words in my headline.
Step 6: Always Leave Them Wanting More
Most blog articles are only 600 words. Any less, and you run the risk of Google skipping your content entirely. Today, you need a mix of shorter and longer (2,000 words) content. You need a mix because Google is looking for longer blog articles to rank, and you need to keep your readers in mind (most people don't want to read lengthy posts). So, going with a mix and testing for results is very important.
Regardless of your blog article length, make sure that there's access to more information at the end. For those people who want to dig deeper, spend more time and learn more, give them an easy way to move directly into your long-form e-book, whitepaper or infographic, right from the blog. This turns your blog article into a lead-generating mechanism. Notice the CTA button at the bottom of this blog article. It directs to additional content marketing and content strategy information. Now, each of your blog articles kicks in two to three leads.
Step 7: Use Data To Optimize Your Blogging
Blogging for the sake of blogging isn't what we're going for. Blogging has to impact results. So, here's what data you should be looking for. Start with views. You want to see how many people are reading your blog articles. Then, move to social shares and back links. Both are important. If people are sharing your article and linking back to it, they must find it valuable. By the way, this is precisely how Google is defining value, so now you're measuring exactly what Google is when it decides what to rank highly on its search engine.
Next, look at the keyword rankings. These should be increasing. If your most important keywords are not rising, you need to consider an adjustment in your content strategy. Don't expect keywords with a 98 difficulty rating to move up in the first few months. You should expect upward movement for anything under 50. In some cases, you might find yourself on the first page of Google much more quickly than you expected, especially if you follow all of the guidance in this article.
Blogging is quickly becoming part science and part art. You need to marry the two to realize the full power of blogging. Applying the strategy, creative and optimization techniques described in this article gives you some of the insight you need to make real progress and improve lead generation significantly.
Perhaps one of the most important aspects of blogging is simply repetition. Stay the course. Don't give up on inbound marketing just because your traffic hasn't increased 10x after a month of blogging and you don't have any leads yet. Stick it out, be patient, make adjustments and keep going. Once you figure out the formula for your business, you're going to have a major advantage over your competitors.
Start Today Tip – No blog? Start one. Have a blog? Pick up the pace on your blogging, and start applying some of the tips from both Neil's article and this one. The more you blog, the more visitors you'll get to your site. It's that simple. But, don't blog just for blogging's sake. Badly written or bland blog articles will hurt you. When your site visitors read that material, they won't do business with you. If you're struggling with the required frequency or quality of the content, consider bringing in a professional firm to help. Good inbound marketing agencies are experts on how to write for you so that it sounds exactly like you. If you haven't considered this, now might be the time.
Square 2 Marketing – Leading The Reality Marketing, Inbound Marketing And Inbound Sales Revolutions!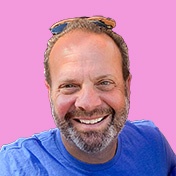 Mike Lieberman, CEO and Chief Revenue Scientist
Mike is the CEO and Chief Revenue Scientist at Square 2. He is passionate about helping people turn their ordinary businesses into businesses people talk about. For more than 25 years, Mike has been working hand-in-hand with CEOs and marketing and sales executives to help them create strategic revenue growth plans, compelling marketing strategies and remarkable sales processes that shorten the sales cycle and increase close rates.