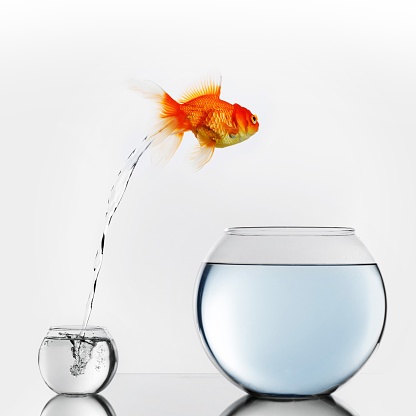 Your Site Might Be Brand New, But If It Doesn't Produce Leads And New Customers, It Needs An Upgrade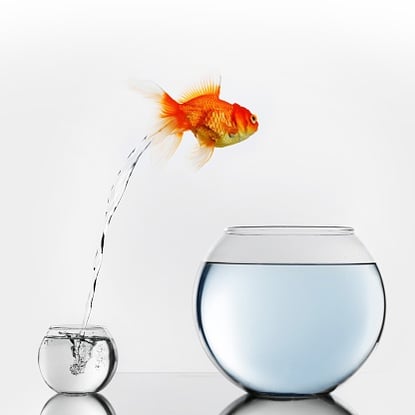 Your website is the cornerstone of your marketing and sales efforts. Everyone is coming to your website before they reach out to your company. This means your website design strategy needs to match the way your prospects buy and make their purchase decisions.
Many companies are unsure as to the weaknesses in their existing website. The questions below help you know for sure if your website is producing. Remember, your website has only one mission in life — to generate high-quality leads that turn into sales opportunities and ultimately revenue.
Here are the six questions and one extra bonus question to help you know for sure whether your website strategy needs an upgrade.
1) Does Your Website See Increased Visitors Month Over Month?
Your website is a tool in your marketing and sales arsenal. Tools have to produce results. A hammer drives nails, a saw cuts wood and your website has to attract new visitors month over month. You should know these numbers cold. I'm not suggesting that you'll never see a down month, but overall your site-wide visitor numbers need to go up month over month, even if it's just a couple of percentage points.
The tactics that go into driving website visitors need to be core marketing tactics in your program. On-site SEO, off-site SEO, blogging, influencer marketing, social media conversation starters, content publication, content syndication, guest blogging, email marketing, affinity marketing with partners and even paid media advertising all contribute to increased website visitors. This is the ultimate top-of-the-funnel metric and one your marketing team should be accountable for increasing every month.
2) Does Your Website Generate Qualified Leads That Turn Into Sales Opportunities?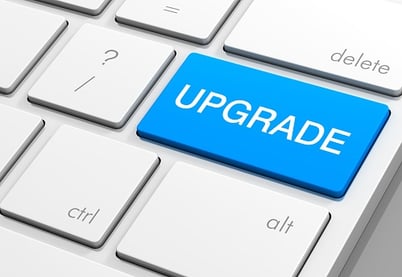 Once you get the visitors, your job shifts to converting those visitors into leads and sales opportunities for the sales team. This is 100% about website experience, content offers and your site's ability to help your prospects feel like they're in the right place.
The site should be converting between 1% and 3% of the total visitors into leads. We've had some clients see 8% to 10% conversion rates site wide, but this is not common. Conversion optimization is going to be something you also want to be working on every single week. You need someone dedicated to identifying opportunities to increase conversion, creating a plan of attack and then working on that plan every single week.
For example, we're in the process of upgrading the copy for most of our CTA buttons to make them more compelling and get more clicks. We recently went through a landing page upgrade project to create a new landing page design and then page by page (based on traffic) upgraded the pages to drive a higher conversion rate. These are the kinds of activities your in-house team should be working on, and if you have an agency, these are the kinds of recommendations your agency should be suggesting to you.
3) Does Your Website Tell A Disruptive, Compelling And Emotional Story That Drives Clicks Through The Site?
While our first two questions were very quantitative, this one is more qualitative and more subjective, but you should be able to answer it anyway. When you look at your home page, does it tell a story? Does it make a prospect stop and think? Does it make them feel something? Does it draw them in and encourage them to learn more, click around and download something? If you can't answer "yes" to all of these questions, you probably need an upgrade.
4) Does Your Website Look Different, Sound Different And Highlight What You Do Differently Compared To Your Competitors?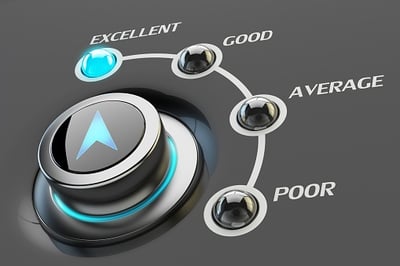 Companies typically make this mistake. They tell their website design firm that they like their competitors' sites, so their new site looks like those sites. This might feel safe. You may be thinking, "well, if it works for them, it should work for us." But this is a mistake. Your competitors might not be sure what to say, so they say industry standard things that you find on dozens of other sites. Again, it feels right, but it's wrong.
You want your site to be different from all of your competitors. You want it to look different, to feel different, and to offer a different and more educational, immersive and engaging experience. You want it to say things your competitors would never dream of saying. You want it to be obvious to your prospects that your company is different and in a way that makes them feel great.
5) Does Your Website Make Your Prospects Feel Something?
I keep talking about feelings, and that might seem like the wrong word to you, but it's used very strategically. People make purchase decisions emotionally. You have to get them to feel something positive when they arrive on your site. Happiness, trust, safety, security, honesty, reliability and confidence are all feelings your site needs to evoke in your visitors. If you're missing this, you're missing a major element of marketing strategy.
6) Does Your Website Have Educational Offers For All Stages Of The Buyer Journey?
Most of the people visiting your site won't be ready to contact you. If you don't have top- and middle-of-the-funnel offers, they'll leave and you'll never know who they were. You'll fail to convert them from visitors to leads. This is one of the most common mistakes people make with their websites.
Instead, make sure you have pages and educational offers for people just starting their buyer journey (people in the awareness stage). Make sure you have pages and educational offers for people in the middle of their buyer journey (people in the consideration stage). Then, make sure your bottom-of-the-funnel offers are value oriented ("contact us" won't cut it anymore).
BONUS: Does Your Website Have An Active Blog?
This is your extra question. You need a blog. Blog posts help you add new indexed pages. Your blog signals to Google and the other search engines that you're publishing fresh content. Your blog gives you a chance to tell visitors about your thought leadership, perspectives and opinions. It gives your site a casual voice. Your blog is an easily shared page that attracts more likeminded visitors and increases your domain authority. So many positives come from having a blog that it's a mandatory element in every website we've ever done.
You want to think about your website like it's your most successful salesperson. Only this salesperson never sleeps, takes a vacation, changes their story or forgets to follow up. This perspective means the site has to tell a great story that encourages visitors to want more. The site has to look great and work quickly on all types of devices. The site has to be effective at collecting prospects' contact information, seamlessly adding that information into your CRM system and continuing to stay in touch with your prospects via lead nurturing campaigns.
You'd expect your best salesperson to stay current with changes in your industry, to share insights and educational information with prospects, and to do so in an informative, friendly and helpful way. Your website should do the same. You need to think about your site like a publishing platform. What information do buyers need? What format is best for that content (i.e., video, infographic or whitepaper)? All of this new thinking is going to add to the experience your website creates for visitors. You want your best sales rep to treat your prospects well, and you want your website to treat them even better.
Change your perception of your website and you'll soon be seeing more leads, better qualified leads and more sales opportunities for your actual sales team to turn leads into new customers and revenue.
Square 2 Marketing – Innovating Marketing And Sales To Match Today's Buyer Behavior!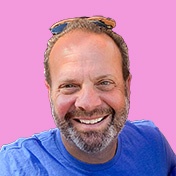 Mike Lieberman, CEO and Chief Revenue Scientist
Mike is the CEO and Chief Revenue Scientist at Square 2. He is passionate about helping people turn their ordinary businesses into businesses people talk about. For more than 25 years, Mike has been working hand-in-hand with CEOs and marketing and sales executives to help them create strategic revenue growth plans, compelling marketing strategies and remarkable sales processes that shorten the sales cycle and increase close rates.