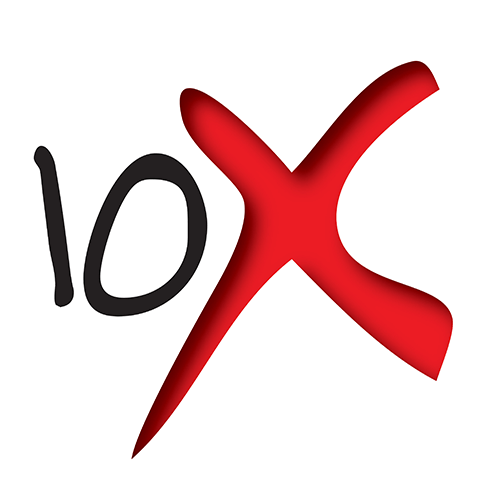 Inbound Marketing Delivers Leads And Business Results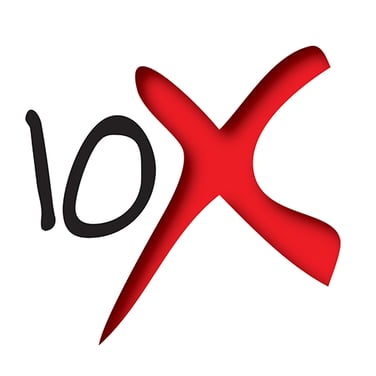 Yes, I said it: a 10x improvement in leads. If you're getting two leads a week, when your inbound marketing program is up and running you'll be getting 20 leads a week. If you're getting four leads a month, you'll be getting 40. It's a very attainable goal, and one we've delivered for countless clients over the past 14 years.
However, there are just as many CEOs, VPs of marketing and business owners who have attempted inbound marketing and not seen this kind of impact on their business. So clearly this isn't as easy as it sounds. It's not easy, but it is doable.
These six tactics, if planned, implemented and optimized properly, will contribute to lifting your inbound leads by a factor of ten.
To make this as simple as possible (and to reiterate what we've been saying for years): Marketing is a mathematical calculation. If you want more leads, you have to move two numbers: website visitors and sitewide conversion rate. That's it. So we'll share three recommendations for increasing the number of visitors to your website and three recommendations for improving your conversion rate. Execute these properly and a 10x improvement in leads will be your reward.
Get Found In Organic Searches
If no one can find you on Google, Yahoo or Bing – your business is invisible. If people are finding you for keywords you think are important, but your prospects aren't using those keywords – you're invisible. If your website isn't responsive and people are doing searches on their phones – you're invisible. Make sure your business isn't invisible.
Getting Google and the other search engines to rank your website pages is complicated, and it takes time. It involves a variety of related tactics such as content marketing, social media marketing, website architecture, blogging and conversion rate optimization. All of these areas have to be tightly integrated, and you have to constantly track your ranking and organic visitor metrics to know what's working and what's not.
Do you know how many leads you received from organic visitors over the past 30 days? Do you know how many visitors came to your site from organic searches over the past 30 days? Do you know how these numbers compare to the previous month? You need to know this data cold. If you're not tracking these metrics, you're not improving. You won't see a 10x improvement without this effort.
To improve visitors from search, look at increasing the number of blog articles you're writing. If those blog articles have keywords, keyword phrases and questions tightly integrated into the blog strategy, those articles will improve your search results and impact visitor numbers. Also look at your website architecture. You can change URL naming conventions and impact results quickly. Change a services page to a page with a question in the URL: Google sees this as a more valuable page.
Finally, and this is a recent change to the Google algorithms, your pages have to convert. When someone finds your link and clicks on it, you have to make sure they convert on that landing page. This signals Google that the visitor found what he or she was looking for, and improves your ranking. Clearly, conversion is now a major component of search. Again, all the tactics need to be strategically connected.
Deploy Off-Site SEO Tactics
The on-site tactics discussed above are only half the equation. The other half is finding prospects who are online but on other sites. They're not searching for you, but they are spending time online: visiting similar sites, communities and groups and reading blogs, emails and content from related providers – not competitors, but information sources that already exist. Remember, 90% of people get the information they need to make a purchase decision from online research. Your content has to be available and easy to access.
Driving new visitors to your website from other online properties is complicated. You have to take your target persona and create an online behavioral profile, identifying the blogs they read, the emails they subscribe to, the sites they visit, the groups they're members of and the websites they frequent. Once you have that target list, you can start reaching out to those communities to help them with their mission.
Your goal is not to sell anything to community members, your goal is to help those community members with valuable educational content. Since you have created tons of new educational materials (you have these assets, right?), now you're in a position to share these materials with community managers. Remember, the manager's job is to educate and provide value to members. So you now share the same goal.
Once you get a critical mass of off-site referral properties like this, you'll see this visitor source increasing, with leads from these new visitors following.
Use Social Media Properly
A quick review of what most people are doing on social media will make it clear why it's not working. Social media is not simply a repository for auto-posting existing blog articles. If that's what you're doing, you might be underutilizing a very powerful tool.
To optimize social media and drive more visitors to your website, you're going to have to work harder to engage your followers and get them involved in the conversation. This means asking questions, getting opinions and coming up with creative campaigns that take full advantage of the sharing potential built into social media platforms.
For example, instead of just posting blog articles, try posting conversation starters. Then follow up with supporting information to fuel the conversation and engage your audiences. Wrap up the mini-campaign with content that people can download. Now you're not only driving up social media reach numbers and new visitors to your website, you're also giving those visitors the opportunity to convert into leads right from LinkedIn, Facebook, Twitter or Instagram.
Optimize High-Traffic Landing Pages
We tackled ways to increase the number of visitors to your site, now let's tackle ways to drive leads. As I mentioned earlier, the key metric on leads is the conversion rate. Improve conversion rates and improve leads: It's that simple.
The best place to start is by targeting high-traffic landing pages. Through a series of optimization exercises, you can double, or in some cases triple, the conversion rate on these already popular pages.
Of all the recommendations in this blog, this one is by far the fastest, easiest and most efficient way to improve lead generation, especially if your site already has decent visitor numbers. I've written a number of landing page optimization articles over the past couple of months, so instead of going over it again, here's a link to a recent article on improving conversion rates on landing pages.
Use Content Offers Strategically
Another way to improve conversion rates is to place offers across your site more strategically. Your website needs to have a variety of different pages for different phases of your prospects' buyer journeys. You need pages for awareness, pages for consideration and pages for decision-making, and you need offers that align with those pages.
If you put a Contact Us offer on an awareness page, the conversion rate is going to be very low, because the people on that page don't want to talk to you yet. If you put a Request A Demo or Free Trial offer on an awareness page, they're not going to convert, either. Why? Demos and free trials are usually bottom-of-the-funnel, decision-making offers, and putting them on the home page – or every page – is a big mistake.
Instead, take your website through a mapping exercise where you identify the role of each page in the buyer journey. Then add the right offers to the right pages. This exercise often reveals that your site is actually missing pages for different stages of the buyer journey. These pages have to get added if you want to give visitors the experience they need to convert from visitor to lead.
Create More Compelling Bottom-Of-The-Funnel Offers
Don't leave offer creation to the business- or salespeople. Contact us, speak with a sales rep, free demo, free download or trial – these are horrible, generic bottom-of-the-funnel offers. You're going to have to work much harder if you want more leads, especially if you want more sales-ready leads.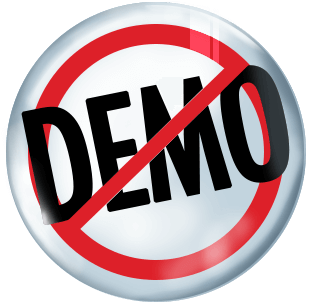 The horrible examples of offers are all about you. Contact you, speak with you, see your demo, try your software – what's in it for the prospect? Your bottom-of-the-funnel offers have to deliver value to your prospect.
For example, if you're a builder or construction company, offer to value-engineer plans for a current project with the promise to save money on the build. If you're a software company, offer to evaluate the prospect's current process and provide process improvements that include your software. If you're an accounting company, offer six tax-saving tips for prospects after a quick review of the prospect's current situation.
In each of these scenarios, the offer is probably something you would happily do anyway, so why not offer it as a way to get sales-ready prospects to contact you today? Keep rolling out new and more creative offers until you get the bottom-of-the-funnel lead flow you need to hit your goals.
Here's more good news. If you do all six of these tactics at the same time, you're going to improve the chances of achieving that 10x improvement in leads. This is actually where a lot of practitioners go wrong – they only do a few of these tactics. They either underestimate the effort or under-budget the entire program, so corners get cut and results suffer.
Don't make the same mistake. Whether you're building a new inbound marketing program, working to optimize your existing effort or comparing inbound marketing agency proposals, make sure you see money, time or points allocated to all six of the tactics described above. If any of these is missing, it's usually a pretty good indicator that the team isn't as experienced with inbound as they need to be to deliver a 10x improvement in generating leads.
Square 2 Marketing – Inbound Results Start With ME!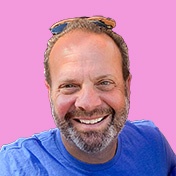 Mike Lieberman, CEO and Chief Revenue Scientist
Mike is the CEO and Chief Revenue Scientist at Square 2. He is passionate about helping people turn their ordinary businesses into businesses people talk about. For more than 25 years, Mike has been working hand-in-hand with CEOs and marketing and sales executives to help them create strategic revenue growth plans, compelling marketing strategies and remarkable sales processes that shorten the sales cycle and increase close rates.