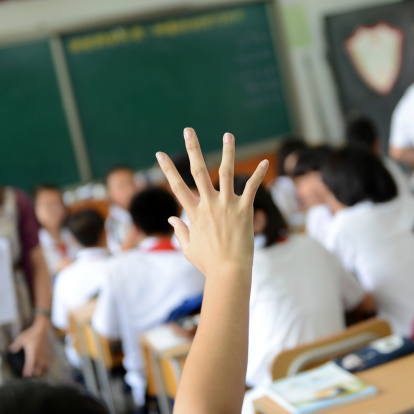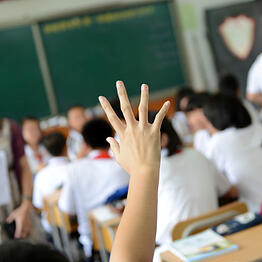 Over the past 12 months, we've executed over 60 inbound marketing programs for 60 different businesses. We've generated almost 100,000 leads for these clients and, along the way, learned a few important lessons.
What we have to share with you today is important to inbound marketing agency owners – and perhaps even more important to business owners, CEOs and marketing execs who are executing inbound marketing programs for their individual companies.
Here's what we learned.
Strategy Is Even More Important
Inbound marketing isn't getting easier. It's getting more complicated. Today, there are more tools to use, more options to consider, more levers to move and more ways to generate both visitors and leads for your business. This complexity represents a risk for people practicing inbound. The way you mediate that risk is by getting better at planning.
Creating a strategic marketing plan that organizes and maps out all of your inbound elements is a requirement for any program that's capable of hitting your goals for website visitors and lead generation. Without it, you're not going to be successful.
Content Needs To Go Deeper
Honestly, our content efforts were a mile wide and an inch thick. This is a common response when you're working with a relatively immature practice. In this case, we're talking about content marketing. We quickly realized that our content efforts weren't aligned enough strategically, and they weren't generating the results we expected. So, earlier this year, we moved to our hub-and-spoke content planning model.
This approach, when executed quarterly, allows us to link up all of our content efforts with a lot of the other inbound marketing tactics, including on-site and off-site SEO, to help us go much deeper on a more regular basis. The results were improved rankings, a more integrated effort (which led to increases in conversion rates) and content that resonated more directly with our clients' target personas.
Websites Need To Change Monthly
This year, it also became apparent to us that the old model of doing a website once and then never reviewing it again seemed extremely old school. Of course, we fixed pages that were underperforming and added pages we needed, but we felt strongly that the overall site needed a more agile approach – one that impacted more than just a few pages.
We've always told clients that your website is a living, breathing, organic representation of your company and its stories, but in 2015, we're taking that to the next level. We're now putting time into making enhancements to a client's website monthly so that the entire story improves month over month.
Video Is Mandatory
We've always done a lot of video for clients, but sometimes, it's viewed as a luxury item instead of a critical part of the storytelling process. Moving forward, video is going to be a mandatory part of the inbound marketing program. It has to be. Video has so many applications that it almost pays for itself, regardless of the investment level. You should be using video on your website, in your emails, with your lead-nurturing efforts, in your sales process, on your blog and in your sales presentations. And video content should be part of your content plan next year.
Video gets shared, helps you rank, tells a story and, perhaps most important, quickly connects targeted prospects to your company on an emotional level. This enables you to close faster and for higher dollar values. Video must be a no-brainer in 2015.
Sales Needs To Be Part Of The Conversation
We still hear this from our clients: "Our sales team doesn't know what to do with all of the leads you're generating for us." In 2015, sales needs to be part of the conversation. You need to create revenue departments for your business. You need to blend sales and marketing together into one single team working on one single goal of revenue generation.
Marketing creates the leads and sets the table for a remarkable experience. Then, when a prospect puts up his or her hand and says, "I want to talk to someone," the sales people are able to CONTINUE the remarkable experience. They need to respond quickly and in a helpful way – not pounce on the prospect, talons out and ready to kill so they can eat. This integrated, experiential approach must be part of your evolution away from old-school sales tactics and toward a new inbound sales effort that matches your inbound marketing program.
Monitoring Needs To Be Done Daily, And Optimization Weekly
For years, most of us never really measured marketing at all. Recently, we've gotten a lot better at looking at KPIs for marketing. How many visitors to our site? How many leads? What is our conversion rate? In 2015, you need to go to the next level. Smartphone and tablet apps allow you to see how you're doing – with just the swipe of your finger. You need to have a daily pulse on how you're doing. More important, you need a mechanism to get people moving quickly if those numbers are trending downward.
Watch your numbers daily and get your team working to make adjustments weekly. This is the key to ensuring that your marketing improves month over month. Run this program for all of 2015, and you should expect to see a 10x improvement in website traffic and a 5x to 6x improvement in leads generated from inbound efforts.
Start Today Tip – When you're in the middle of it, you often lose sight of what needs to be done differently. It's also easy to forget that there are resources out there – those who have done it already, know what to do, know what not to do and know how to avoid major mistakes. Take these changes into consideration as you get ready for 2015, and remember that there are people who would be happy to help you take your inbound marketing program from where it is today to where you dream it could be. Then, you're able to focus on what you do well: run your business.
Square 2 Marketing – Leading The Reality Marketing And Inbound Marketing Revolutions!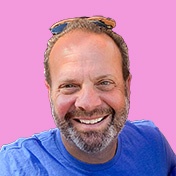 Mike Lieberman, CEO and Chief Revenue Scientist
Mike is the CEO and Chief Revenue Scientist at Square 2. He is passionate about helping people turn their ordinary businesses into businesses people talk about. For more than 25 years, Mike has been working hand-in-hand with CEOs and marketing and sales executives to help them create strategic revenue growth plans, compelling marketing strategies and remarkable sales processes that shorten the sales cycle and increase close rates.