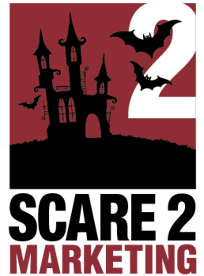 Your Lucky 13 For Halloween
For many B2B marketers, these are frightening times. Buyer behavior has changed, and to survive, modern marketers must adapt accordingly.

Today's B2B buyer is empowered and self-educated well before even reaching out to a salesperson. An increasing number of individual decision-makers and influencers are involved in the average B2B buying decision. Consistently, marketing data shows that modern buyers do not want to be interrupted by traditional advertising, and they will go to great lengths (ad blocking, do not call list, etc.) to avoid it.

Marketers simply can't afford to keep wasting time, money and effort on marketing tactics that don't produce business results.

Learn six frightening facts about the state of modern marketing, plus seven tips for marketing survival, in our new infographic, Your Lucky 13 For Halloween.

Click below to view the full infographic. Happy Halloween!