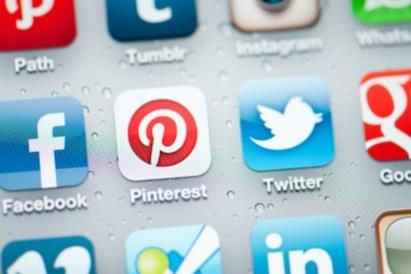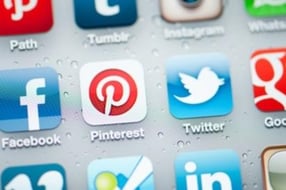 Buyer behavior has changed, and so has the sales effort required to get prospects to know, like and trust you.
Inbound sales gives you some of the tactics and processes necessary to work with buyers the way they want. And, social media selling provides an entirely new set of tools that every sales person should be using to help your company get found, generate more leads and close more new business.
In this article, we've collected six of the most effective applications of social media marketing in the sales process. These recommendations have been thoroughly tested at Square 2 Marketing and are already part of our inbound sales engagement offering, so you can be sure that these tactics produce results.
Let's get started.
Connect Socially On Twitter
Twitter makes it insanely easy to find key contacts at key prospect companies. Identify 20 to 30 target prospects for each sales rep. Then, identify the key leaders and decision makers at those targets, and have your sales reps follow them on Twitter. No fuss, no muss. Easy.
Keep an eye on what they're talking about. People of all shapes and sizes like to talk about personal issues on Twitter. Once you notice something personal about a target contact, comment on it and try to make a connection. What baseball team do they like? Are they following the basketball playoffs? What hobbies are they talking about? Are they tweeting pics from a trip? It won't be hard to find something to connect with.
Once you're connected, they should follow you. Now, you have the ability to use Twitter messenger for a more one-to-one conversation. This is where you might try to share some of your educational content and move the conversation from personal to professional. Remember, people want to know, like and trust you before they do business with you, so your personal connection should have helped you in this effort.
Share Educational Content On ALL Networks
It's likely that you already have a decent set of connections on social media networks. But, I bet you haven't been sharing anything with them. So, the value of their connection with you is not high. This is something you can change immediately. Your company should be producing a steady stream of blog articles and other educational content. This is the type of information people want, and they're actually looking for it on social media.
Make it a habit to share your company's blog articles with your entire network. When your company comes out with a new e-book, whitepaper or infographic, share that with everyone, too. The more you educate, the more likely your network is to share your content and your contact, opening doors for you with more people that could be potential clients or customers. Activity breeds activity. Get started today. This is low impact and super easy. Click a button or two, and you're done.
Publish To LinkedIn's Private Network
LinkedIn has a private publishing network. This means that you have the ability to write and share educational content with people whom you're NOT yet connected to. This offers a huge, untapped pool of potential prospects. You won't be able to target them directly, but if you create the right message, engaging content and compelling offers, you might just capture a whole new set of targeted prospects and deliver them right to your front door. Add in some well-thought-out, highly personalized and educational lead-nurturing campaigns, and before you know it, those new prospects are contacting you and asking to talk to you about your products or services.
Participate Actively And Personally With Groups
LinkedIn and a few of the other social sites have groups that you should be able to join. Get involved in as many of them as possible. But, don't just join them and then never visit again. Make time to stop by and monitor the group conversations on a weekly basis. Get active and participate. Don't sell; educate. Share your company's educational content and offer to help fellow members with their questions, issues or challenges.
Monitor Conversations On Social Sites
Some of the newer CRM and marketing automation tools also provide social monitoring services that allow you to enter a set of keywords and then be alerted when someone is talking about something that interests you.
For example, if you sell global compliance software for multinational businesses, you might want to be monitoring for the keyword "compliance." If there's a tweet, post or comment that includes "compliance" in it, you get notified. Then, you have the ability to get involved in the conversation, provide guidance or perhaps share your e-book on the subject. This is a highly efficient way to meet new prospects with the exact pain or challenge that your solutions support.
Do Your Research On Social Sites
Ever wonder how you can find out personal information on your top prospect contacts? Today, with a click of a button, you can get pretty much anything you want to know. Welcome to the Internet. Almost everyone has some type of profile on at least one social site, and with a little looking, you can find what you need. There are also some advanced CRM and marketing automation tools that do that lookup for you and then populate the information right to your customer record in the CRM system. This makes it even easier and less time-consuming for busy sales people.
If you're considering adding these tactics to your sales technique, make sure you have a reasonable set of expectations. Any changes take time to settle in. You're going to be changing behavior that has been ingrained in your sales teams for years and years. Stick with it, monitor their activities, celebrate their successes and, most important, don't give up or go backwards. Social media isn't going away. Buyer behavior isn't going to go backward. Make the changes today so that in a month, your team is comfortable doing it the inbound way.
Start Today Tip – Get proactive. This means building a plan that adds one or two of these new techniques per week. Don't ask people to do them all on day one. Build these new activities into your weekly sales huddle. Ask people to report on their activities and outcomes. Make it a mandatory section on your agenda. Each week, talk about it, make adjustments, add new elements to the effort and make it clear that this is part of their job, no matter what. Don't let anyone off the hook, regardless of age, tenure or position. This is how sales people work, and this is how your sales team is going to work. Before long, you're going to see high-quality, executive-level contacts and leads coming from this effort. The rest will be easy.
Square 2 Marketing – Leading The Reality Marketing, Inbound Marketing And Inbound Sales Revolutions!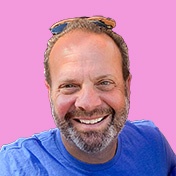 Mike Lieberman, CEO and Chief Revenue Scientist
Mike is the CEO and Chief Revenue Scientist at Square 2. He is passionate about helping people turn their ordinary businesses into businesses people talk about. For more than 25 years, Mike has been working hand-in-hand with CEOs and marketing and sales executives to help them create strategic revenue growth plans, compelling marketing strategies and remarkable sales processes that shorten the sales cycle and increase close rates.