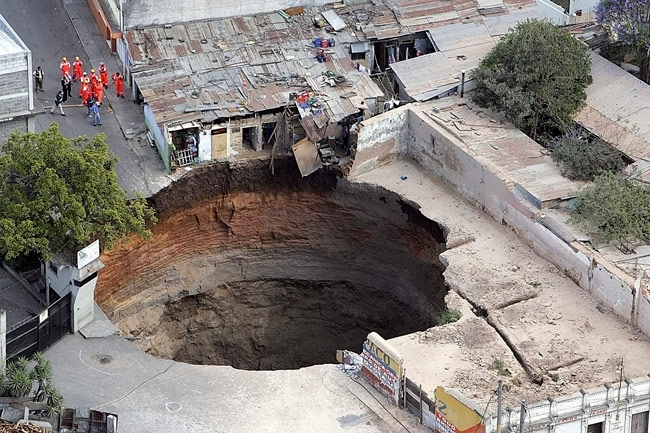 Search Isn't Just Search Anymore; Today It's Content, Conversion, Web And Social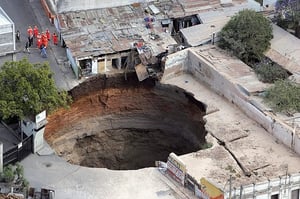 Your inbound marketing is not helping you get found for those all-important keywords. It's frustrating, right? No worries, we're going to help you straighten this out today.
In 2016 and going into 2017, search is much more complicated than ever before. No more content stuffing, no more directory backlinks and no more duplicate content means your efforts to help your company rank on search engines is going to have to be much more strategic.
Instead of these technical cheats that used to work, today you need to have a much more authentic effort to help your company be found. That means your content, your website, your social media efforts and your overall approach to search all have to be much more strategic.
Here are six changes you can make today to help ensure your business gets found.
1) Conduct A Search Engine Optimization Assessment Before You Start
Your "get found" or search strategy is key before we start doing any SEO work. Do you know what keywords you need to be found for? What you think prospects are searching for and what prospects are actually searching for is usually different.
Instead of guessing, do some homework. Create a list of 1,000 keywords, keyword phrases and questions. Go crazy, stretch and work hard to come up with 1,000. Not 900 or 800, but all 1,000 keywords. Since you can do questions and phrases, use geography, use verticals and, most importantly, try to think like your prospects.
Once you have these, check the search volume for all of them on Google. You also want to know the difficulty score for all 1,000. Next, identify the keywords with high search volumes and low difficulty. These are the words, phrases and questions you want to focus on first. Focusing on these will produce the best results in the shortest amount of time and with the least amount of effort.
2) Your Prospects Have To Click And Convert
Google and the other search engines are in business to help their searchers find what they're looking for, so they quickly figured out that people were scamming their search engines. To prevent that they introduced what's called a quality score for every ranking in the organic listings and the pay-per-click listings.
This score is an important component of the ranking algorithm. The score has a lot to do with whether the searcher found the ranking valuable, and it's measured primarily by the time visitors stay on the site and whether they click on the page they found in the rankings.
What this means to you is that if you want to maintain your ranking, you're going to have to serve up an excellent landing page or a very valuable content page. Both of these pages have everything to do with website architectures, design and how well you use your website to deliver a remarkable experience to all your visitors.
3) Use Keywords, Keyword Phrases And Contextual Questions Strategically
If you noticed changes to the way people search, then you're thinking strategically. More and more people today are searching with questions. Ask Google, Siri and Amazon Echo all allow people to ask questions, and then the search engines present answers. This means if you want your company to be the answer, you're going to have to start working to get found for questions in addition to keywords and keyword phrases.
The best way to get ready for the future of search is to know the questions your prospects are asking during all stages of the buying journey. Once you have these questions identified and mapped to the buyer journey, now you need to create content and web pages for each of these questions. For example, our page on inbound marketing is titled, "What Is Inbound Marketing?" You need similar thinking for your search, site and content strategy.
4) Keep A Focus On Social Media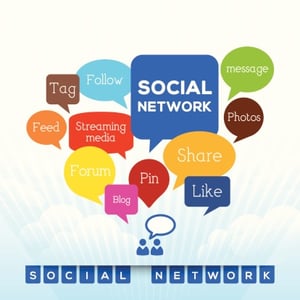 You might not like Facebook and you may never check your LinkedIn inbox, but Google and the other search engines are checking social media all day long. They're looking for content that is getting shared, getting talked about and getting clicks. They're taking these social signals and using them to help rank high-value content. This means you have to pay attention to social media too and it also means you need a social media strategy that aligns to your search, content, website and conversion strategy.
Do you see how tightly integrated all the components of inbound marketing must be to produce results?
This isn't actually too difficult if you simply plan out your tactics. For example, if you answer questions with your content, posting this content on social media is going to help drive new visitors to your site and it's also going to help you get ranked. Then, if your content marketing strategy is tight, you'll have long-form content like e-books getting promoted by short-form content like blogs and conversation starters for social media that promote both long- and short-form content.
5) It's Not All On-Site; Off-Site SEO Is Mandatory
We've been talking a lot about on-site search engine optimization tactics, but off-site SEO is just as important. The links you organically and authentically create drive up your visitor numbers, but they also signal to search engines that you have valuable content worthy of high rankings.
This is one reason blogging is so important. If you write a great blog article and four people promote your link on their sites, now you have four new inbound links that show Google how valuable your website content is and indicate it should be more highly ranked. This is exactly how blog articles can become ranked on page one in days instead of weeks or months.
In addition, working with other blog authors or other websites that already have high domain authority also validates the quality of information on your site pages and signals the search engines to rank your pages highly. You can monitor your back links with tools like LinkOkay.
6) Make Sure Your Site Works On ALL Devices
If you've been living under a rock, then you might not have noticed how much we're on our smartphones. Search has transformed as well, with almost 50% of searches happening on mobile devices. Google went even further and stopped ranking sites that are not responsive (work well on devices) for searches done on devices. So if your site doesn't render on a phone, when someone is searching for your business on a phone, your business is not coming up in the results.
Today, your site has to work perfectly on all types of phones, tablets and computers. This means it has to load quickly, it has to be designed to deliver an amazing experience no matter what someone is using to search for your content and it has to help your visitors find what they're looking for.
I hope you're hearing what I'm telling you. If you think search is just search, you're wrong. If you think your website has nothing to do with your rankings, you're wrong. If you think the content on your site has nothing to do with your rankings, you're wrong. If you think conversion strategy has nothing to do with search, you're wrong about that too. It's all connected and it all works together. The better you are at content marketing, the higher you'll rank. The better your website, the higher you'll rank.
What inbound marketing does that other marketing typically doesn't do is help you perfectly orchestrate all aspects of marketing to produce efficiencies and, more importantly, improved results because today's marketing is all connected.
Square 2 Marketing – Inbound Results Start With ME!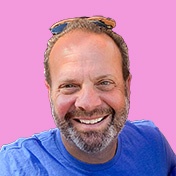 Mike Lieberman, CEO and Chief Revenue Scientist
Mike is the CEO and Chief Revenue Scientist at Square 2. He is passionate about helping people turn their ordinary businesses into businesses people talk about. For more than 25 years, Mike has been working hand-in-hand with CEOs and marketing and sales executives to help them create strategic revenue growth plans, compelling marketing strategies and remarkable sales processes that shorten the sales cycle and increase close rates.