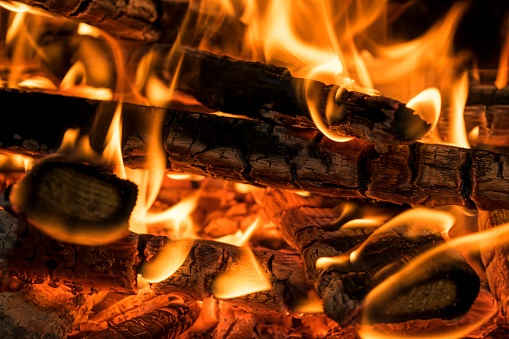 Inbound Marketing Provides Connector Tactics To Improve Results From ABM
Account-based marketing has become one of the hottest approaches to aligning sales and marketing in 2017. In some cases, companies are talking about ditching inbound marketing and swapping in account-based marketing. However, ABM is probably better when added to inbound marketing tactics.
ABM is a marketing tactic executed by the sales team, meaning it offers sales and marketing execs an opportunity to align sales and marketing execution in a unique and productive way. If I can try to simply explain how these two approaches complement each other, think about it like this.
Inbound marketing helps you optimize your marketing by making your company more visible when your prospects are looking for companies like yours. Prospects engaged in a buyer journey find your content, connect with it and then you continue the conversation with them while they execute their purchase cycles.
Account-based marketing works for people who fit your prospect profile but are not yet active in their buyer journey. They're actually in a pre-awareness stage, but they're likely to need what you have to offer. By using inbound and account-based marketing, you cover your target marketing with the perfect blanket of marketing and sales activity.
If you're on board, then you'll want to integrate inbound with your ABM strategy. Here are five brilliant ways to improve the performance of your ABM program with inbound tactics.
1) Remarketing – Account-Specific Advertising
If you're going to be targeting specific people at specific target companies, go all-in and start deploying supporting marketing messages to those same people. Now they're getting content targeted to them directly by your sales team and by your marketing efforts.
Remarketing and targeted advertising on social media sites allow you to start placing sponsored updates, content offers and even traditional advertising to individuals. This micro-targeted approach to marketing is an excellent tactic that matches the outreach from ABM and helps cut through the clutter. If a targeted individual has seen your content, they're more likely to respond to your outreach, especially when the outreach and the content are aligned, disruptive, emotional and educational in nature.
2) Social Listening – Designed Response Outreach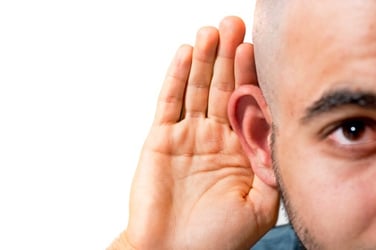 A lot of tools allow you to keep an eye on who's saying what on social media. You can track keywords, phrases, questions and even people who have interacted with your website in the past. This is the easy part.
What gets complicated is how to respond when you hear someone saying something related to your product, service, industry or even challenges facing your targeted prospects. One amazing way to leverage this strategic monitoring is to create a set of response emails.
These should be personalized in every case, but starting with a template makes the outreach quick and easy. We like to suggest these be built around the challenges facing the prospects, not necessarily by industry or role. People having trouble with reporting should get reporting-based outreach. People having issues with support or responsiveness should get a related message. This is the essence of how we deliver content in context to your prospects' biggest issues.
3) Smart Content – Personalization Of Specific Website Pages (PURLS)
Remember, most of these people are pre-awareness, so the goal is to get them back to your website. One of the best ways to do this is to create a hyper-personal experience for these high-value contacts. PURLS, or personalized URLs, are a relatively easy way to do this for a small group of people. The personal outreach includes the PURL, and when the prospect clicks, they end up on a page that is 100% customized for them.
You can personalize the headline, the body content, the imagery and the offer on the page. We're talking all-in on personalization. This isn't simply "Hi John." This is John's full name, role, company, industry, industry insights, industry imagery, challenge-based headlines, challenge-based page copy and the conversion content required to drive click-through rates from 20% to 60%.
4) ABM-Specific Lead Nurturing Email Campaigns
Account-based marketing has a lot of "cold" outreach, but what happens when someone responds? Is it up to the sales rep to carry the ball? I'd recommend a combination of sales and lead nurturing campaigns that provide air cover to the sales effort.
These lead nurturing campaigns need to be just as personal and account-specific as the rest of the ABM and inbound tactics we've been discussing. The more personal, the better the response and the better the results. Plus, if this is running in the background and it's orchestrated properly with the sales engagement, you're now creating a remarkable experience for your best prospects.
5) Sales Tools Designed To Support ABM Programs
A wide variety of software tools are available to support your ABM efforts. When you're working to select your targeted accounts, consider InsideView, LinkedIn, ZenIQ and ZoomInfo or partners like Oceanos and ReachForce. If you're looking to identify intent-to-buy signals, consider Bombora, Demandbase, DiscoverOrg, InsideView and HubSpot for social monitoring. If you need advanced analytics to identify and predict propensity to buy, consider 6sense, EverString, Infer, Leadspace and Mintigo.
If you're looking for insights into the happenings at your targeted accounts to produce more engaging outreach, consider some of these tools. Want to leverage what your current customers are saying about your company? Influitive gives you the ability to advance advocacy as a sales tool. If you want to find existing connections, look at InsideView and LinkedIn. You should also consider setting some alerts with tools like Bombora, Datanyze, InsideView, LinkedIn Sales Navigator, ZenIQ or even Google Alerts.
Content is also important, and personalizing that content dramatically improves results, as we discussed above. Technology to support content personalization includes HubSpot, Marketo, Optimizely, Get Smart Content, Demandbase and Triblio.
Finally, want to set up your program to identify leads coming in from target accounts and then map them to accounts in your CRM? Consider Full Circle Insights or LeanData. If you want to track engagement across your existing contact network, Engagio makes this easy.
Lately, I've been writing a lot about the science of marketing. This is another example of how science has permeated the field of marketing. I would never recommend ABM over inbound or inbound over ABM. It's not about one or the other; it's about the orchestration of all the available marketing and sales tactics in the perfect configuration to drive leads and revenue for your business.
No matter how effective your planning, it's going to take some time and serious optimization to get an account-based marketing effort to produce results. It's a long-term play and it's one that needs other marketing tactics to support it. Consider weaving some of the suggestions above into your ABM effort and then track the resulting lift.
Square 2 Marketing – Innovating Marketing And Sales To Match Today's Buyer Behavior!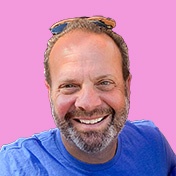 Mike Lieberman, CEO and Chief Revenue Scientist
Mike is the CEO and Chief Revenue Scientist at Square 2. He is passionate about helping people turn their ordinary businesses into businesses people talk about. For more than 25 years, Mike has been working hand-in-hand with CEOs and marketing and sales executives to help them create strategic revenue growth plans, compelling marketing strategies and remarkable sales processes that shorten the sales cycle and increase close rates.