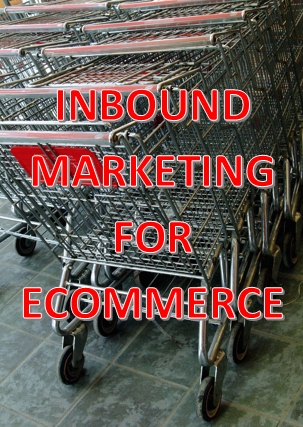 Inbound marketing is credited with a lot of benefits to marketers and sales reps: it automates much of the marketing process, it shortens the sales cycle, and it can lay the foundation for customer advocacy.

These benefits span industries from the B2B to the Nonprofit sector.

But eCommerce is one category that has been slow to adopt Inbound, and could ironically see major returns.

Want to jump on board?

Here are 5 ways Inbound can go to work for eCommerce: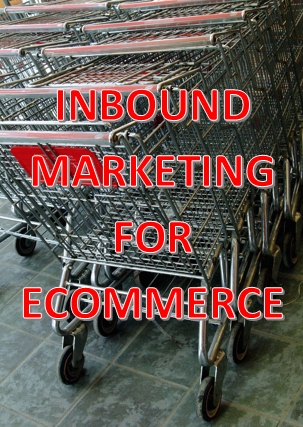 Blogging Drives Traffic
It's no secret, even if Google seems hellbent on fighting it: appropriate keyword optimization boosts your site's rank in search engine results.

But if you're not seeing the SERP position you want after hours of page optimizing, an unfortunate truth emerges: you need more content, and you probably need to create it with some regularity.

This is where blogging comes in to play: by writing articles that speak to your buyer's interests and naturally include related keywords, your site becomes a goldmine of content that's both desirable to the user and inviting to the search engine.

In the crowded world of eCommerce, with incredibly high pressure from big competitors like eBay and Amazon, any opportunity to set your store apart should not be overlooked.

Creating a blog (and commiting to continued posting) can often be the key to pulling ahead in both boosting SEO and delighting your audience.




Calls to Action and Landing Pages Optimize Conversions

Want a user to view a page? Give 'em a call to action.

Want a user to take an action? Walk them through a landing page.

These two (often ignored) aspects of user experience play integral roles in structuring the decision making process, and can exponentially increase conversions when implemented correctly.

The concept of landing pages is not new. Look at AdWords - there's a reason they knock down your Quality Score when an ad's landing page performs poorly.

And yet, calls to action and landing pages are often underutilized in the eCommerce space.

But it's not all bad! One brand that's doing a great job structuring the online shopping process is H&M.

Here's how they drive users from a homepage CTA to a specific landing page:





Content Builds Trust
Particularly in the eCommerce space, premium content is often criticized for taking too much time and providing too little in returns.

But here's the deal: premium content doesn't have to be a massive time investment, and it generally requires little maintenance once it's in place.

Just like blogging, premium content downloads are based on the informational wants and unique goals of your buyer personas. If (and usually, only if) your content is well researched and provides genuine value to the reader, it'll keep them coming back to your site for more.

Once you have content created for each stage of the purchase consideration funnel, you'll be able to utilize it strategically to convert site visitors down to site customers.

Often in eCommerce, this purchase consideration funnel is notably shorter than traditional Inbound cycles.

The key is to determine the significant decision factors for your customer's consideration process. From there, you can create a timeline and content that speaks to those distinct moments. As the lead nurturing process unfolds, your brand is positioned as trustworthy and authorative.

Need help creating a content strategy? Luke's article on ClickZ is a good place to start.




Email Converts Leads
Speaking of converting - lead nurturing via email is one of the most effective ways to reach and retarget users who have previously engaged with your site.

Did you know email marketing yields an average return of $40 for every $1 spent? (Source)

With that kind of opportunity, it's no surprise nearly every major brand has some sort of email marketing process in place.

Use email to inform your readers, share content, and drive purchases with targeted and relevant offers. Most importantly, sieze every opportunity to personalize your message and make it specific to each recipient.

If you need some tips on effective email marketing, check out the MailChimp blog.




Utility = Advocacy
When was the last time you recommended a brand to a friend?

My guess is you're not handing out referrals like candy, because we usually only share recommendations for companies that truly go above and beyond.

If you want you company to earn a coveted spot on customers' "recommend to friends" list, you need to create a marketing strategy that's all about being useful to said customer. Even beyond that, your entire company philosophy needs to focus holistically on the end user's happiness.

Sound like a big task to take on? It is, but it's worth it in the end.

Utility, at least as it's directly presented to the user, can take on a lot of forms: predominantly, your content should be providing use for people who are researching information pertinent to your industry.

You can also create tools, like HubSpot's Marketing Grader, that help prospects accomplish more on their own.

Whatever your audience's pain points and needs may be, speak to them throughout your entire Inbound process: from first touch to completed transaction.

In exchange, you'll lay the groudwork for advocates who are happy to spread the word about your brand.


Have you seen any great examples of eCommerce brands using Inbound tactics? Give them a shout out in the comments below!