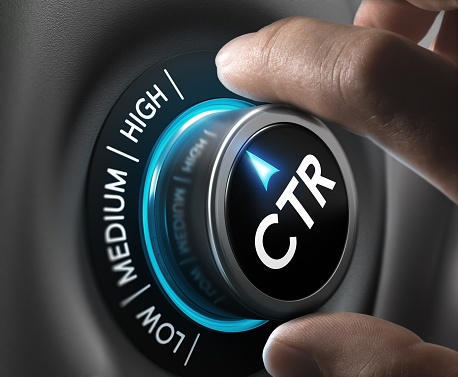 Inbound Marketing Finally Finds A Place For Pay-Per-Click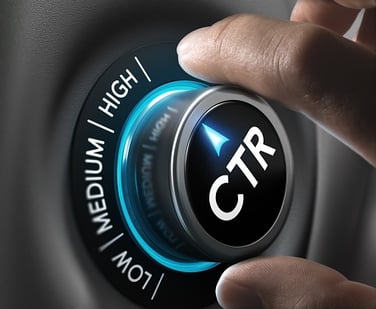 For the longest time, inbound marketing experts thought pay-per-click was off the table for inbound marketing programs. Today, however, we're looking at pay-per-click through a different lens. In applying our approach to marketing, pay-per-click is now on the table for inbound.
The key to making pay-per-click work well has a lot to do with the inbound philosophy. In this article, we'll share five ways we've turned interruptive and inefficient pay-per-click into highly effective inbound pay-per-click.
Earn The Searcher's Attention Instead Of Interrupting
You want your ads to be educational, helpful and advisory. Don't promote your homepage, your product or your company in the ad. In essence, you're doing the same thing that keeps your traditional advertising from working: interrupting prospects.
Instead, focus on educational content. Be helpful. Create ad copy that is compelling and emotional, and that's all about how you're going to help your prospective customer. If you're selling lawn care equipment, don't promote your products; offer an e-book that includes 10 lawn care tips.
Give Them A Personal Experience
Don't send the people who do click through to a place where they're lost and surrounded by information they didn't ask for. Send them to a special landing page designed specifically for users from pay-per-click campaigns.
Make those pages as personal as possible, and make sure the content is delivered quickly and directly. Ensure that their experience is top-notch as compared to all of your competitors. This is your first chance to impress these prospects and bring them close to your company. Don't blow it.
Use It To Jumpstart Results And Reduce It Over Time
Almost everyone we work with wants leads on day one. This is extremely difficult to deliver, but if you have the budget to support a pay-per-click program, you can have leads in the first 30 days. Over time, and as your organic results start to improve, we work to reduce your dependence on pay-per-click leads.
In essence, you're buying the attention of your prospects upfront, but over time, you start earning this attention and you can reduce your pay-per-click expenses.
Integrate Organic And Paid
Like it or not, there is a lot of data to support the theory that companies that pay for AdWords do better with their organic rankings. Google won't come out and verify, but the data is hard to dispute. So, if you can fund and support a pay-per-click program on Google at the start of your inbound campaigns, it's likely that your organic search results will improve at a faster rate than if you skip AdWords.
Segment Elegantly On Social Sites
AdWords enables you to be visible for select searches only. This gives you some control over who might be clicking and whom you're paying for. But, social sites like LinkedIn, Twitter and Facebook offer some amazing segmentation opportunities.
Each of these sites allows you to segment your social pay-per-click at a level that's remarkable. You can segment based on almost any of the profile data resident in each of these social networks. This means you'll never be wasting any of your budget on untargeted marketing. That's pretty exciting.
Again, make sure you're using sponsored updates that promote educational content and not products, product discounts or companies. By taking this approach to pay-per-click, you can limit your investment and produce significant results.
Improved Results
We've seen results from the inbound approach double those that don't have this inbound thinking to support the strategy. Click-through rates that had been .25% increased to .5%, and those that were .75% are now at 1.25%. By applying this inbound philosophy, you can double the leads without doubling your expenses, and in some cases, you can reduce your pay-per-click budget and still produce the same results.
As long as you apply these inbound marketing principles, you can be sure that you're optimizing your budget, maximizing your ability to produce results and enabling your potential prospects to take the first step in getting to know your business in a way that positions you as the company most interested in helping them make a safe purchase decision.
Start Today Tip – Make sure you do some planning before you jump in with your credit card. You should be integrating your pay-per-click with other inbound campaigns. For example, rolling out a new e-book? Promote it to people whom you don't know by using a pay-per-click campaign extension. This is going to help you drive new visitors to your site landing page (ones who ordinarily wouldn't find you because you'd be on the tenth page instead of the first). Try to run social pay-per-click together with AdWords. You can compare the two and spend much less on the social campaigns. If they work, you can save the money on AdWords. Either way, set performance metrics and track these weekly. If you underperform, make changes. Don't let these campaigns run unattended.
Square 2 Marketing – Inbound Results Start With ME!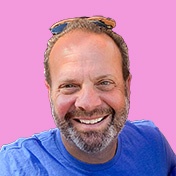 Mike Lieberman, CEO and Chief Revenue Scientist
Mike is the CEO and Chief Revenue Scientist at Square 2. He is passionate about helping people turn their ordinary businesses into businesses people talk about. For more than 25 years, Mike has been working hand-in-hand with CEOs and marketing and sales executives to help them create strategic revenue growth plans, compelling marketing strategies and remarkable sales processes that shorten the sales cycle and increase close rates.