Contrary To Popular Opinion, Inbound Marketing Works For This Type Of Prospect, Too!
I
nbound marketing is perfect for today's buyer journey, especially when your prospects start that journey on Google. What happens, though, if they're the perfect company (target profile) and the perfect person (target persona) but they're not yet actively looking for what you do? Now, what?
The good news is that inbound marketing can still have a role in getting your company on their radar, helping you establish a connection with them and then nurturing them while they decide whether they're interested in what you do. Some people refer to this type of marketing as account-based marketing.
Here are five ways you can actively target the perfect prospect who's not yet looking for you.
1. Use Social Media Targeting
Social media networks are filled with information that helps you find both target companies and target people. Right now, these public networks represent a huge repository of information you can use to find people who look like your best customers.
LinkedIn, Twitter and Facebook are the easiest networks to start mining. With a few targeted searches, you can quickly collect a list of target accounts for an inbound social media marketing campaign. You probably know a number of companies that you aspire to do business with or that you have been asked to penetrate so you can do business with them. In this case, you have the list and simply need to connect with the individuals you want to talk to.
This part of the program is all about identification. Outreach, connection and conversion come next. Stay tuned.
2. Go Where Your Prospects Go
There's another way to find the right people before they start searching for what you do. That involves going where they already go. If you want to think about how you used to do networking, it's similar to that. You went to networking events to meet people whom you wanted to do business with.
Today, that activity looks more like this: LinkedIn groups, online forums, websites for trade associations, blogs that focus on your prospects' industry and newsletters that target your prospects' industry. These are all excellent ways to be where your prospects already spend their time.
Too often when I ask our clients which LinkedIn groups they're members of, they answer with groups that include people like them. I'm suggesting you move to groups with people like your prospects.
3. Help Influencers Who Already Talk To Your Prospects
Trust is a big part of the sales process. No one is hiring your company until they know, like and trust you. They have to feel like their purchase is 100% safe. They have to be willing to move out of their comfort zone and do something different.
There are already people your prospects trust: They read their blogs, go to their workshops, consume their books or email newsletters, ask for their advice or guidance and pay to attend their trade shows. These people have pull, influence and domain authority, and they can help you get on the radar of the prospects with whom you want to do business.
Getting in front of these people and getting their attention so they want to help you connect with target prospects is an art in and of itself. We call it influencer marketing, and it's a core tactic in most of our programs. The challenge is that most of the top-tier influencers are either paid to promote or inundated with requests to promote. My suggestion is to target the next tier of influencers. These people want to be top-tier and are willing to do more. You might need more tier-two influencers to drive the same results as one or two top-tier influencers, but the effort to get connected to them is going to be much more manageable.
4. Lead With Disruptive Messaging
The first three ideas are about finding the people you want to talk to who are not looking for you. The next two ideas are about what you should be doing once you find the people. First, you have to get their attention. The key to this effort: DON'T DO what everyone else is doing. Don't send people an InMail invite. Don't invite them to connect. Don't ask them if they want a call or meeting.
Instead, tell them something they don't know. Disrupt their status quo. Make them uncomfortable by using data that is directly related to them and indisputable. Here's an example: I find a CMO whom I'm dying to connect with. She's a perfect prospect for us. So, I follow her on Twitter. I see what she's writing about. I retweet a few of her comments. I get to know her interests a little better. I research her company and keep track of what's going on.
Eventually, I send her a LinkedIn message that says, "Did you know that IDC recently published that 75% of B2B buyers now use social media to reach potential vendors, suppliers or partners? I've created a special page on our website that has more educational information to help you consider how you're connecting with potential prospects. Click here to see what I've included for you."
Messages like this are going to work much better than cold calls. I've disrupted her status quo, offered her educational content and created a 100% trackable program. When that program works, I'll know exactly how many visitors came to that landing page and how many converted on the content provided. Once they convert, I have active leads to nurture going forward.
5. Create Nurturing Programs For Non-Searchers
Speaking of nurturing, you need to create (in advance) a lead nurturing program that is specific for these types of prospects. Be careful not to sell, try to convince or push. Simply continue the nurturing with even more data to help them feel there's a real challenge they need to take action on. You also want to continue the conversation with educational information. This is NOT information about your company, but information about their options.
This effort is about making them smarter and answering their questions. If you're going to answer their questions, you need to first know those questions. Prospects have different questions at the pre-funnel, top of the funnel, middle of the funnel and bottom of the funnel.
In the case of this type of campaign, there are a lot of potential questions you can answer for your prospects. The better you do at this, the better your ability will be to pull these prospects into your world, get them to know, like and trust your company and, ultimately, get them to ask you for a more direct sales conversation.
Remember, this is just one of the inbound campaigns you should be running. You would never want to rely on this type of approach alone. Rather, marry it with your efforts to get found, get leads and close new customers. What this does is add more fuel to the funnel so you can more aggressively drive your new revenue machine.
Start Today Tip – Before you start doing any of this, you need to have a solid grip on target company profiles and target people personas. If these are not locked down, you'll be wasting a lot of time and money creating tactics that are misaligned. Next, get your content down and make sure you understand the potential questions. This gives you the direction you need to create the messaging, content and ongoing nurturing campaigns. You should see how tight these efforts need to be. One mistake upfront can contribute to poor performance down the line. Spend more time thinking before you start acting, and you'll see far superior performance and more leads for your sales team.
Square 2 Marketing – Inbound Results Start With ME!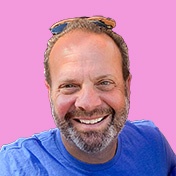 Mike Lieberman, CEO and Chief Revenue Scientist
Mike is the CEO and Chief Revenue Scientist at Square 2. He is passionate about helping people turn their ordinary businesses into businesses people talk about. For more than 25 years, Mike has been working hand-in-hand with CEOs and marketing and sales executives to help them create strategic revenue growth plans, compelling marketing strategies and remarkable sales processes that shorten the sales cycle and increase close rates.