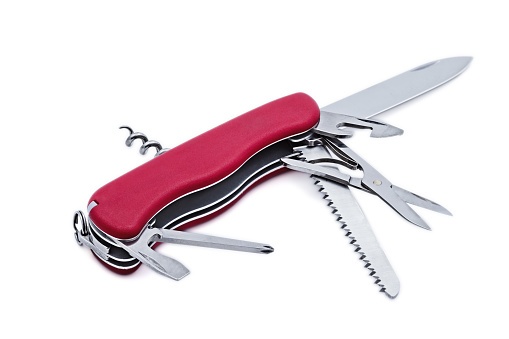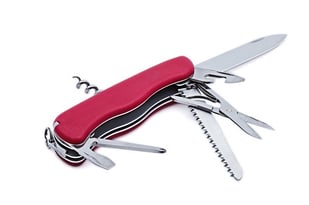 You're "all in" on inbound marketing – great! Now, you have to get your inbound marketing tactics to generate the leads needed to drive revenue.
You've read everything you can on inbound, spoken to people who "know" how to do it and attended your fair share of webinars. Unfortunately, that might not be enough.
Instead, think about inbound like you would a diet: Until you get into it and make it a series of lifestyle choices, you'll struggle to see significant results.
Having managed hundreds of inbound engagements over the course of the last 12 years, we've uncovered five critically essential inbound marketing services that need to be part of your program.
1. Marketing Strategy
It's not sexy, but it's required. Tactics without strategy are doomed to fail. While it feels right to jump into the tactics, we have a ton of firsthand experiences that prove this approach is counterintuitive – and a major contributor to underperforming campaigns.
Instead, take the time to create a well-thought-out marketing strategy that includes all of the key elements. Obviously, personas must be created, but you also need to craft compelling, emotional messages that speak directly to those key personas. And you have to make sure that your business has a remarkable differentiation strategy. It needs to be obvious (to everyone outside of the company) why and how your business is different than all of your competitors.
Finally, you need to make sure you've thought through the entire inbound execution. You should have at least three months of tactical execution planned out. What website changes are needed? What content must be created, and on what schedule? How are you going to nurture leads? What keywords do you want to be found for when people search? There are a lot of questions, and they all need answers before you write a single blog or build a single landing page.
2. Regular And Frequent Blogging
Want more visitors? Blog more! The more you blog, the more visitors are going to find your site. If you're not sure how often to blog and what to blog about, well, that's where the strategy comes in. If your keywords are very competitive and your competition is highly active, you're going to need to blog more frequently.
To know what to blog about, simply find out what questions your prospects and clients are typically asking at the beginning, middle and end of the sales process. You should start your blogging efforts by working to answer those questions. Keep your keywords in mind as you go through this exercise, and you'll be sure to have blogs that rank for your most important ones. Do this well and you should have blog articles, new indexed pages and topical content that improve your company's ability to get found on all major search engines.
3. On-Site And Off-Site SEO
While blogging is one of the puzzle pieces required to get found on the Web in 2015, the other is search engine optimization. You have to build a site with on-site SEO in mind. This means you've invested the time and money into developing a site that takes the visitor's experience into consideration.
To do this correctly, we go page by page through a client's website, thinking out the specific experience. Our website blueprint is extensive and requires a deep understanding of the person visiting each page: what we want them to think, feel and do, what offer makes the most sense and how we're going to get them to convert from an anonymous visitor to a new lead for your business. This extra attention results in website pages that rank quicker and higher, driving more new visitors to your site.
Off-site SEO is just as important. A few years ago, you could get a few backlinks, sign up for some directories, build some extra content pages and call it a day. Today, what's happening off-site is just as crucial as what's happening on-site. You need backlinks, but they have to be natural and come from high-authority, highly socialized sites. The more off-site links you have, the better your on-site pages are going to rank.
4. Content Creation And Publication
Want more leads? Create more content. This is probably one of the least understood but most executed inbound tactics. Everyone knows you need to create content. How you do that and what you do with it is an area where we see a lot of room for improvement. For instance, did you know that your content plan and strategy should be closely linked to your search strategy? Did you know that you need to tightly integrate search and content creation with email marketing, social media and both on-site and off-site SEO? Failure to make the right connections results in underperforming tactics.
Solid content execution is also about publishing your content to all of the appropriate outlets. Think like a publisher: Where do I need to get my content to attract more eyeballs? This might include LinkedIn groups, other website properties, trade association sites, publication sites and some of the major social sites. Content publication takes practice. The sooner you get started, the faster you should expect to see your leads increasing.
5. Influencer Marketing
Here's another little-known and easily misunderstood tactic. You could consider influencer marketing as part of your content publication effort, but in our eyes, it's more like old-school PR. You need to identify the influencers for you or your clients. These are the people with high-domain-authority sites, large blog subscribers or huge social followings.
You need to have a package of educational, creative and thought-provoking content to use when you reach out to them. You have to be willing to help them before you ask them to help you, and you must be persistent. You need to build a relationship with them early and often. Over time, they should be willing to help you, as you're helping them. Cross-promotion of content, joint interviews and guest blogging opportunities are just a few of the ways you can work with influencers to extend the reach of your content and drive more new visitors and leads back to your website.
I'm working hard to identify the top five, but in reality, there's also a handful of other tactics that work together to make inbound a highly effective marketing philosophy. For instance, there's conversion optimization and the tracking that must be done daily, weekly, monthly and quarterly. Both of these tactics contribute to the ongoing adjustments and improvements that are at the core of inbound.
Honestly, the key to success with inbound is getting all of the tactics to perform, and it's the combination of these that typically drives stellar results for clients. Yes, you have to be good at everything if you want to see similarly positive results. If you're not seeing regular "up and to the right" movement from your inbound effort, consider bringing in a team with more expertise.
Start Today Tip – If you don't have these top five tactics in your current marketing, consider adding them today. While you won't see results tomorrow, you'll be setting your program up to realize dramatic improvements in three to six months. All five of these tactic recommendations are long-term plays, but they typically contribute a 50-100% lift in leads generated. If you do them really well, you might see a faster improvement in visitors to your site, which is always a solid leading indicator of future success.
Looking to get better at inbound? Download our e-book, Crack The Code To Inbound Marketing: The Secrets To Generating Real Results, by clicking the button below.
Square 2 Marketing – Leading The Reality Marketing, Inbound Marketing And Inbound Sales Revolutions!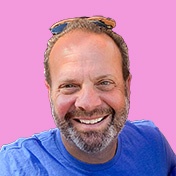 Mike Lieberman, CEO and Chief Revenue Scientist
Mike is the CEO and Chief Revenue Scientist at Square 2. He is passionate about helping people turn their ordinary businesses into businesses people talk about. For more than 25 years, Mike has been working hand-in-hand with CEOs and marketing and sales executives to help them create strategic revenue growth plans, compelling marketing strategies and remarkable sales processes that shorten the sales cycle and increase close rates.