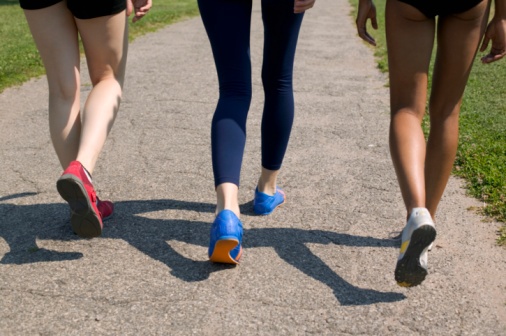 Most marketers and sales professionals already understand the idea of the sales funnel. First, potential customers learn about your business, entering the top of the funnel. Then, your sales team guides them down the funnel with the goal of converting them into new customers.
Buyer behavior has changed, though, and this calls for a re-imagining of the sales funnel – one that applies inbound marketing strategy to the process of converting prospects into leads.
The key to this new vision of the sales funnel is content marketing.
Buyers no longer want sales people to contact them as soon as they enter the funnel. This kind of aggressive sales approach simply turns leads away, making them all but impossible to convert.
Today's buyers want information that addresses their pains. By creating and publishing valuable educational content, sales and marketing teams attract leads like flies to a honey pot.
So, exactly how does an inbound marketing-optimized approach to the sales funnel work? To answer that question, let's break down the process into five easy steps.
1. Create Educational Content
Your prospects are looking for you to give them information that helps solve their pains. Start by creating a great piece of educational content, such as a whitepaper or a tip sheet. This content should addresses their concerns and answer their questions.
2. Develop A Landing Page
After you've created the educational content that your potential customers are seeking, develop a landing page that encourages site visitors to download your content. Include a submission form that requires your prospects to enter their name and email address. Also, be sure to use on the page the keywords that your buyer personas would enter in a Google search so that they are able to find you.
3. Email Your Prospects The Content
Once your prospects have completed the submission form, send them an email with a link to download your content.
4. Follow Up With Lead-Nurturing Emails
At this point, it's important to avoid getting carried away and sending your prospects a long email with a hard sell about your products or services. Instead, follow an email schedule that nurtures these leads.
Your first follow-up email should be sent about an hour after a lead has downloaded your content. This email should include links to your blog and encourage the recipient to sign up for a subscription.
The next email should be sent the following day and include an invitation to a webinar or another piece of interactive content.
Three days later, send an email that gives your lead the opportunity to download another piece of content you've created, like an e-book. This content should be preceded by a landing page with a submission form that asks for slightly more information than the one your prospect initially filled out.
Three days after that, email them again, this time with a link to a page on your website that has informational content with real value for your prospect.
In another three days, send an invitation to schedule a free consultation. This would be an opportunity for them to discuss their business and challenges with one of your expert professionals.
5. OK, Now You May Call
By now, you have established yourself as a thought leader in your industry and built trust with your leads. Ideally, they have entered more of their information, including their phone number, when downloading your follow-up content. The day after you email them about a free consultation, have someone from your sales team call, offering another piece of free content that helps solve their pains and problems. Again, remember to avoid the hard sell, as you could still alienate your prospect and squander the trust you've built.
All throughout these efforts, your content marketing program is enabling you to build a strong, trusting relationship with your new prospects. They are getting daily or weekly blog posts emailed to them. They are subscribed to your monthly email campaign, and they might be getting automated reminders about an upcoming webinar.
Of course, each interaction provides an opportunity for the prospect to request a conversation with a sales person. But, the request comes at their direction, not yours.
This is how you use content to move prospects through your sales funnel. You are always helping, educating and guiding them. Not once should you ask for a meeting, a phone call or the opportunity to do a proposal.
Let me add to the conversation that this won't replace the work that your sales people typically do to establish a trusting, value-oriented relationship with prospects. Even so, the process described above adds tremendous value to your new funnel and has been proven to shorten the sales cycle.
Start Today Tip – Make your new content marketing strategy seamless by starting with a carefully planned content strategy. Decide in advance what types of content to create to lead prospects through the sales funnel. Make sure to include content that's tailored to potential customers at different stages of the buyer journey. Planning ahead ensures that you've covered all of your bases and makes the email follow-up process much easier to execute.
Square 2 Marketing- Leading The Reality Marketing, Inbound Marketing And Inbound Sales Revolutions!