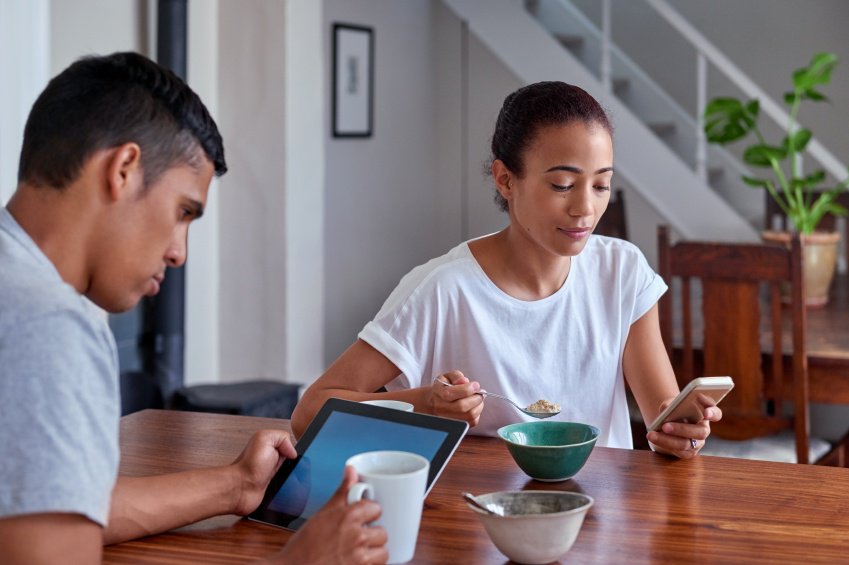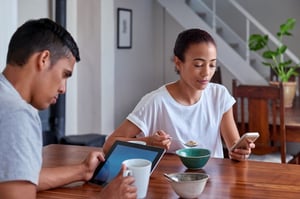 The customer buying dynamics of today are all about the user experience. The customers are in the hot seat—they control the sales process. They're in charge. And you have to adapt to this new way customers buy in order to stay relevant and competitive in today's world.
It's time to rethink your business model, your marketing approach, and your sales tactics.
Here are the five steps you need to take to adapt to the new way customers buy.
1. SEO
Think about the last time you had a purchasing need. What's the first step you took? You probably went online and searched for relevant information on Google, right? This is exactly what the majority of customers are doing. They're getting on search engines to research products and services, to find companies to buy from, to compare prices, and to read the reviews.
If you want to get new customers in today's market, you have to use search engine optimization. SEO is the process of activities used to improve search engine rankings. Search engines display links to websites that they consider most relevant and authoritative. And you need to get on that first page of results if you want to get noticed—SEO is the way to do it.
2. Content
There's no doubt that content is king. Content marketing is a big part of inbound marketing. Consumers are going online to find information before making purchases, so you need to give them the information they're looking for. Through the creation of blog entries, articles, e-books, whitepapers, infographics, and even videos, you can get customers seeking you out because you offer the valuable information that they're looking for during the buying journey. Plus, content is a great way to increase your thought leadership, build trust, and establish credibility. And it's a good way to boost your SEO results, too. If you want to adapt to the new way customers buy, you need to get into the content game.
3. Social Media
With millions of users, social media is a valuable channel for you to use in order to connect with your audience. In fact, it's very important to your marketing efforts today. Being active on sites like LinkedIn, Facebook, Twitter, and Instagram can allow you to increase your brand awareness, create top of mind awareness, humanize your brand, and engage with leads and customers. A big part of adapting to the new way customers buy is to be where they are so your messaging can be heard, and that place is social media.
4. Mobile
Mobile traffic now surpasses desktop traffic. Everyone is constantly on their smartphones. They're using them to search online, to learn new information, and even to make purchases. And you need to adapt to this new mobile era. Making sure your website and all messaging, including emails, are optimized for mobile can help you ensure that you don't miss out on these mobile opportunities. It might not hurt to look into creating a mobile app and using mobile advertising, either.
5. Customer Experience
Sales reps are often aggressive and pushy. Adapting to the new way customers buy doesn't stop at your marketing efforts—it must follow through with your sales team. Aggressive and pushy sales people will only create resentment and defensiveness with your potential customers.
Your sales people must adapt to inbound customers—customers who want the sales process to be about them, not about the sale. Your sales people must change their role. Instead of being sales-y, they need to be helpful. They need to offer guidance, recommendations, and advice. They must create a pleasant customer experience with honesty, integrity, and trust. Otherwise, they won't be able to close deals in today's environment.
Your customers have changed the way they buy—have you changed the way you market and sell?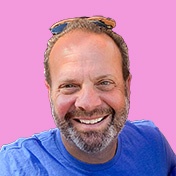 Mike Lieberman, CEO and Chief Revenue Scientist
Mike is the CEO and Chief Revenue Scientist at Square 2. He is passionate about helping people turn their ordinary businesses into businesses people talk about. For more than 25 years, Mike has been working hand-in-hand with CEOs and marketing and sales executives to help them create strategic revenue growth plans, compelling marketing strategies and remarkable sales processes that shorten the sales cycle and increase close rates.