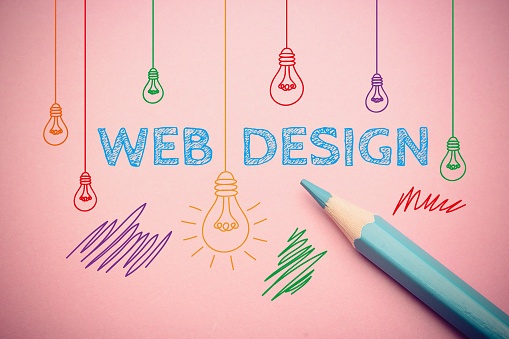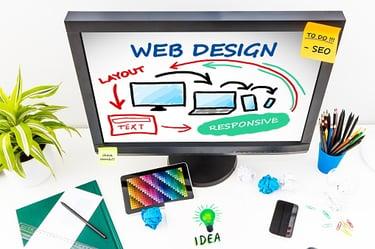 Many factors can make a website redesign worth considering, but a handful of factors should signal it's time to make a move.
Fortunately, a programmer or developer often isn't required to make simple updates and changes to your website. Almost anyone in your company should be able to learn to use your content management system (CMS) and update your site.
Not sure if your website needs a redesign? Here are the top five reasons it's time for a makeover.
5. Your Website Just Sucks
Let's be real — if you're unhappy with the performance, appearance and user experience of your website, it may be time to let it go. In some extreme cases, there's no need to specifically cite a reason other than "our website sucks."
A word of caution: Don't overreact to a bad website and over-invest in a complete overhaul of your website if you don't need it. Often, it's not necessary to go through a complete website rebuild. We find, in many cases, that some simple optimizations and refreshed pages improve website performance much more quickly and effectively than a total website re-do.
4. Your Website Isn't User Friendly
User experience is key to getting favorable recognition and placement from search engines like Google. Increasingly, Google factors user intent and user experience elements into its algorithm. If your website is difficult to navigate, requiring your visitors to search through countless pages to get what they want, you need to make a change.
3. Your Website Isn't Optimized For Mobile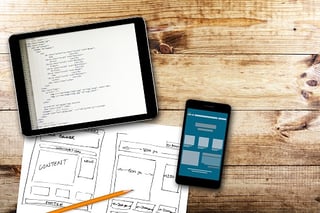 People are constantly on their phones and tablets, so if your website doesn't look great and function properly on all major device platforms, you're ignoring potential customers. According to Search Engine Land, nearly 60% of all searches are now conducted on a mobile device, and that number continues to climb.

Today's websites should be completely mobile responsive so that they appear and function well on all devices.
2. Your Website Is Outdated
People shouldn't feel like they stepped into a time machine when they land on your website. It should reflect your brand in a way that's creative, edgy, engaging and fresh.
If your website messaging seems stale or blends in with your competitors, it's time to make a change and showcase your company for how remarkable it really is.
1. Your Website Isn't Generating Enough Leads Or Sales
The number one reason you need to update your website is if you are not generating traffic or marketing-qualified leads (MQLs). Your website is the first impression that most prospects get of your company, and its main purpose is to convert visitors into leads. If this is not happening, it's time to redesign.
Website Redesign Tips
Shift Your Perspective.

A bad website is a like a bad fashion choice: Sometimes you don't know you're out of touch until you step back and look at it from a different angle. The same goes for your website. Take a step back and look at your site from your prospects' and customers' points of view before you dive into a redesign.
Start Small.

Agile website development, growth-driven design and conversion rate optimization are all modern approaches to website design updates. Any website update project should be broken down into its smallest components and prioritized by highest impact and lowest level of investment necessary. By tackling high-priority, low-effort updates on a consistent basis, you'll see performance improve much more dramatically than if you were to try to tackle your entire website at once.
Allow Ample Time For Testing.

When updating or redesigning elements of your website, be sure to take a data-driven approach. Don't guess when ample performance data if available to guide your website and other marketing choices. Always allow at least 90 days before performing any kind of in-depth data analysis on your website.
Square 2 Marketing - Results Start With ME!