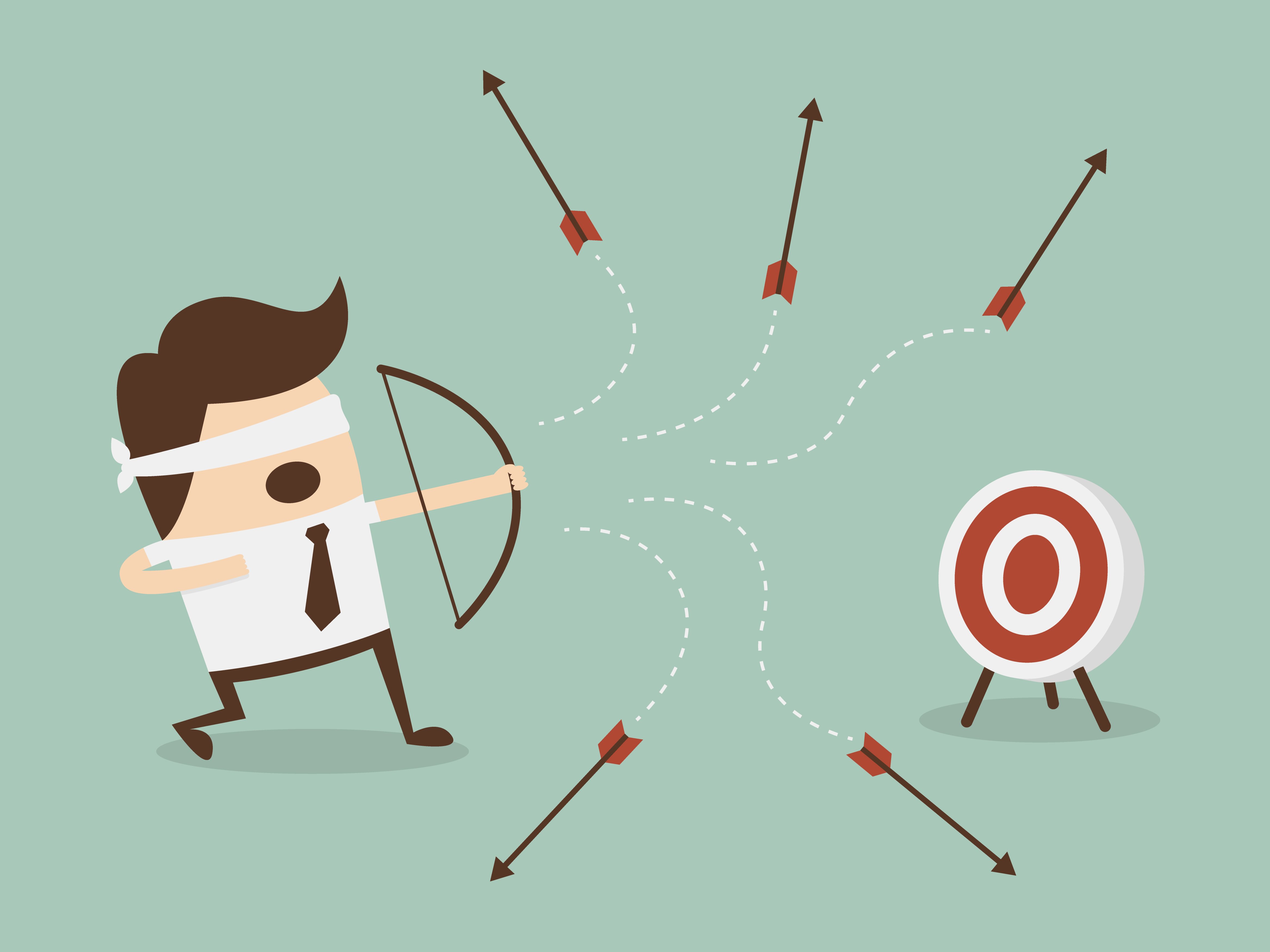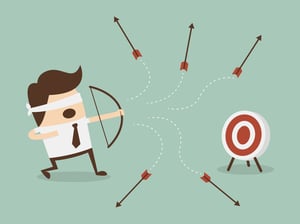 Inbound marketing is the best way to market your company and your products or services today. It's in sync with the way customers shop, it's cost effective, and it works. However, it needs to be handled properly. Many companies have tried and failed at inbound marketing. And they usually write it off completely after that, criticizing the methodology. But believe us, if you take the time to do it right, inbound marketing will provide the results that you're looking for.
Avoid these common mistakes, and you'll be golden.
1. No Strategy
The most common reason why we see businesses fail at inbound, time and time again, is because they're not strategic by design. They share irrelevant memes on social media. They write blog entries without thinking of their audience, their purpose, or their goals. They interact and engage inconsistently or infrequently. They redesign their websites for no reason.
For your inbound marketing efforts to succeed, you must have direction. You must design all of your processes, systems, and procedures with your overall business strategy in mind. Everyone, from your web designers to your content writers, must follow a path that you've set. You have to make sure all aspects of your inbound efforts are strategically aligned and focused on accomplishing your ultimate business goals. This is when optimal results will occur.
2. Bad Content
One of the main components of inbound is content marketing. Customers are hungry for information. They want to get informed and they want to gain as much knowledge as possible before making their purchasing decisions. But simply throwing content out onto the web isn't enough. If your content is bad, it won't produce the desired effects. The web is drowning in content from millions of brands. And you need to stand out.
Your content needs to meet the highest quality standards. It needs to be directed to your specific audience. It needs to speak to their unique concerns and answer their common questions. You need to have a purpose and content marketing goals. And every piece of content needs to be well-integrated into a content strategy.
3. No Targeting
Many businesses fail at inbound because they haven't reached the right audience. They write content that is directed at anyone and everyone. They use social media sites without any forethought of who might actually be on them. They guest write for online magazines that their target consumers don't read. They don't catch the eyes of interested point persons in a meaningful way.
Everything you do as part of your inbound marketing strategy must be targeted to the right audience—the consumers who are most likely to buy from you. So before you do anything, you have to do market research, create buyer personas and buyer profiles, so you know who to target.
4. No Tracking
If you don't use the right metrics, you can't tell if your efforts will succeed. You can't know where you're dropping the ball. With inbound marketing, you have the opportunity to track and measure virtually everything. So you must take advantage of this in order to constantly restructure and readjust to see success.
5. Doing It Alone
With a wealth of how-to information on the internet, many businesses attempt to handle their inbound strategy on their own. And they usually fail. Because they aren't experts in everything inbound, they don't know the intricacies of content strategy, of web design, or of SEO. They don't know the best practices to use and the black hat tactics to avoid. They don't know how to track and measure results. So when things go wrong, they don't know what to do. In addition, a well-rounded and comprehensive inbound marketing strategy is time consuming to design and execute. Many give up because they don't have the time.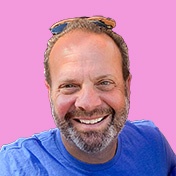 Mike Lieberman, CEO and Chief Revenue Scientist
Mike is the CEO and Chief Revenue Scientist at Square 2. He is passionate about helping people turn their ordinary businesses into businesses people talk about. For more than 25 years, Mike has been working hand-in-hand with CEOs and marketing and sales executives to help them create strategic revenue growth plans, compelling marketing strategies and remarkable sales processes that shorten the sales cycle and increase close rates.