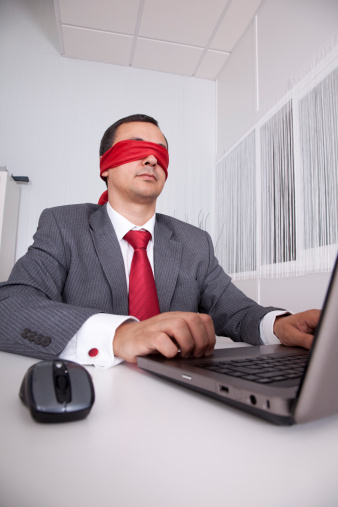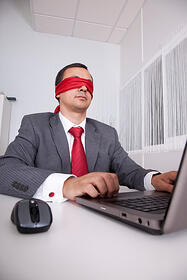 If your company provides professional services, then you know that marketing them properly is the key to getting new clients. But if your marketing architects or you are involved in law firm marketing or CPA marketing, you might see a digital world bursting with websites and social media. It can be difficult to imagine your message ever reaching your target audience.
Relax. Here's some good news: Your professional services marketing CAN have the impact you want.
Here's some better news: You're about to learn 5 secrets of inbound marketing that deliver some serious impact for your professional services firm.
1. SEO is about more than the words on your website
You probably think SEO (search engine optimization) is all about incorporating the correct words and phrases into your website content.
You're right, but that's only part of the story.
The other part is off-page SEO: identifying where your ideal buyer spends his or her time online and making yourself known there. How? Through a strategic content plan that includes whitepapers, blog posts, videos and webinars driving targeted traffic straight to your website.
2. Guest blogging increases website traffic
Your potential clients are looking for experts—so show them you're the expert they need.
Identify the top blogs your clients are reading. This will be one list if you're doing law firm marketing and a very different list if you're doing architectural firm or CPA marketing. Your list needs to be very specific to the professional services you're marketing.
Contact those blogs and offer to be a guest blogger. Write posts that demonstrate your expertise, provide valuable search-optimized content and link back to your site.
A strategic guest blogging effort can significantly increase the level of traffic to your website.
3. LinkedIn Groups help establish you as an expert
There are 175 million users on LinkedIn and over 1 million different groups—your prospects are there and spending time in groups focused on your profession.
Identify those groups and join them: If you're marketing architects, find and join architectural groups. If you're doing CPA marketing or law firm marketing, you'll focus on an entirely different set of groups.
Follow conversations and, after a while, participate in them. Start conversations. Be an active group member.
When you're interacting, be sure to provide valuable content—and links to valuable content—in a way that demonstrates your expertise without hard-selling the group.
We believe that, with the proper efforts, you can—like many other companies already have—double your website traffic using LinkedIn.
4. Your website content needs to work harder
Ask yourself: Does my website appeal to prospects at all stages of the buying process?
Someone who just learned about your company yesterday has different needs than someone who has known about your company for years. You must use your site content to strategically address various prospect types with information that turns awareness into interest, interest into desire and desire into an action that takes a giant step toward making that prospect a paying customer.
5. Conversion pages bring you more customers
An important part of successful marketing for professional services is using conversion pages strategically to address the specific concerns of your prospects.
Let's assume you're engaged in law firm marketing. Your prospects worry about the high cost of legal fees. Maybe they're considering lower-cost or self-service online legal services instead of your firm.
One solution: A whitepaper—available to anyone who provides you with basic contact information—explaining the dangers of self-service options and the cost-effectiveness of using your firm.
Your conversion page for this whitepaper needs to be compelling in both design and content. Visitors to the page must focus on the task at hand: giving you their information.
Conversion pages are a powerful professional services marketing tactic. To succeed, they must be part of an overall inbound marketing conversion strategy.
Start Today Tip – Identify the top 5 websites where you believe your prospective customers are spending time. Next, look at your website traffic report to identify the top 5 websites referring visitors to your site. Do both lists contain the same 5 sites? Are you receiving the level of traffic you think you should be getting from other sites? If not, ask a professional services marketing expert to make sure you're doing everything you can to maximize your visibility on sites where your prospects are spending time.
Avoid common overlooked mistakes most professional services firms make by downloading 7 Marketing Mistakes Professional Services Firms Should Avoid.

Square 2 Marketing – Leading The Reality Marketing and Inbound Marketing Revolution!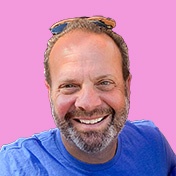 Mike Lieberman, CEO and Chief Revenue Scientist
Mike is the CEO and Chief Revenue Scientist at Square 2. He is passionate about helping people turn their ordinary businesses into businesses people talk about. For more than 25 years, Mike has been working hand-in-hand with CEOs and marketing and sales executives to help them create strategic revenue growth plans, compelling marketing strategies and remarkable sales processes that shorten the sales cycle and increase close rates.