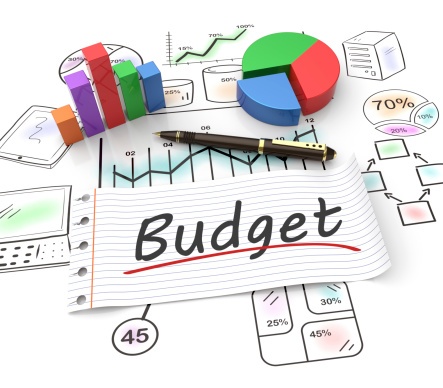 Points Keep You And Your Team Focused On Inbound Results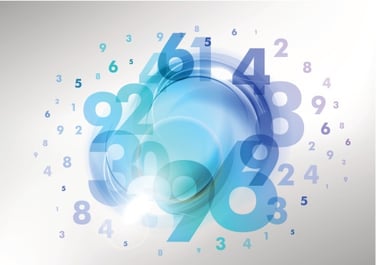 Agencies are shifting away from hourly billing and toward points-based systems. Not everyone is excited about the change, and feedback from CEOs, business owners and VPs of Marketing is still mixed.
But I want to give you some insight into why points might actually be better when it comes to finding the best inbound marketing agency for you, and why points might be the best way to manage your internal marketing team.
First, you have to know your goals for hiring an agency. Points work well when you're expecting business results from your marketing. If you're looking for logo designs, fancy brochures or even a beautiful website, then points might not be for you. But if you're moving with the trend away from "stuff" and toward "results," then points are where you want to be in 2016.
From your perspective – and after all, it's always all about the you, the client – here's why points actually make sense.
Points Help You Realize Full Value
It's like the difference between hourly billing and fixed fee. When we say this project is going to take 20 points, if it takes us 100 hours to deliver it, you still only pay 20 points for it. On the other hand, if we can deliver your 20-point project in 10 hours, that efficiency helps us be a more profitable and sustainable firm. You want your agency to make money. The more money they make, the more people they can hire and the better experience you're going to receive.
To realize full value, you have to look at your agency as a partner to support and not as a vendor to beat up on day after day. The method your agency uses to value your projects and assign points is important. Make sure that method is based on your value and the value the task adds to your business. A blog article might not take too long to write, but has value in the area of organic traffic generation, thought leadership, content publication, lead generation and lead nurturing in the sales process. Assuming you do it correctly and set up all the connectors, this work has a lot of value to your business.
You and your agency should agree on the values and the associated points for each tactic.
Points Prevent You From Going Over Budget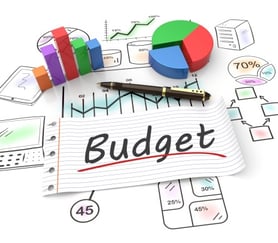 In the old days, agencies worked all month and then sent you a bill listing the hours they spent working on your account. That number usually floated around the agreed-upon budget, but there wasn't much control built in. Good account managers would reach out to clients and let them know when we were getting close to budgeted hours, but that really didn't help with controlling the work to ensure you didn't go over budget.
Today, points provide a solid measurement of value, not effort or hours. Each month we're going to be delivering this amount of value and these points. It's a much more progressive way to manage your engagement. It helps you control your costs, because the budget is agreed on upfront and, more importantly, the tactics are prioritized within that budget every 30 days.
Points Provide Common Language For Prioritization Of Tactics
Yes, speaking of prioritization: This is critical to success with inbound marketing. Inbound is not about delivering stuff, it's about delivering results. Month over month, improved business results. This focus on results demands a conversation on priorities. We know that priorities change and that you might ask for us to help with tasks that were not part of the original scope of work. Points allow us to be flexible and work with you to handle your constantly changing priorities.
But points do something much more valuable than just providing flexibility. Points give us a common language by which to prioritize tasks so that results never get compromised. It might be easier to explain with an example.
We prioritize client work based on what's going to drive the biggest impact and take the least effort. A four-point task might double the lead flow from a single website page. We want to make sure work like that is always at the top of the list. You might ask us to help redesign your trade show booth, which might be a 20-point task that will likely have very little impact on results. So do we want to kick out other lead-generating tasks to get this work in? Or do we want to stay focused on our results-focused work and put off this task until next month?
These are the type of collaborative conversations you want to have with your marketing team. You might choose to do the trade show work and give up some of the business results, but that's an educated conversation of the kind we have every day with our clients.
Points Deliver Clarity In Your Inbound Marketing Program
Inbound marketing programs require a balance between the assets created and the optimization of those assets to produce results. Points allow you to manage that balance more effectively. You clearly see what is being delivered and the value of that work.
Your internal marketing team or your inbound marketing agency should be showing you, each month, how your points were used and what exactly was done or delivered. Then you can connect the number of points with the business results.
Points Can Be Aligned With Expected Results
This is where the points-based inbound marketing programs become exciting. Inbound is all about results, and with points you can see exactly what level of investment is producing what level of business results. Not seeing the results you expected? Your first move should be to reprioritize or reallocate your points toward different tactics. Another option would be to allocate some points to a series of tests to better understand the reasons the program is not performing.
But once you get the data you need, you can increase points and expect increased performance. And once you tune your program, you can reduce your points (and your investment) without seeing any drop in your expected results. More for less is exciting when it comes to marketing – and not something traditional marketing can deliver.
The mechanisms that help you collaborate with your inbound marketing agency are important. Those legacy systems like hours, project plans and deliverable schedules are outdated when you're measuring an agency by results. We want to be measured on results, but that means giving us the freedom to adjust what we're doing to impact those results.
Inbound marketing has made that adjustment frequency much more dynamic than in the past. What we thought we were going to be doing last month might not be what we're doing this month. That could be because company priorities changed or marketing priorities changed, but more frequently it's because we found data that directs us to change our attack plan.
Analyzing data, responding to data and taking action as a result of the data are core competencies you're going to want in your inbound agency. Points give us all the tools we need to be responsive in this fashion.
Square 2 Marketing – Inbound Results Start With ME!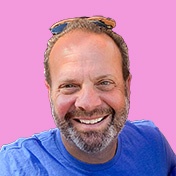 Mike Lieberman, CEO and Chief Revenue Scientist
Mike is the CEO and Chief Revenue Scientist at Square 2. He is passionate about helping people turn their ordinary businesses into businesses people talk about. For more than 25 years, Mike has been working hand-in-hand with CEOs and marketing and sales executives to help them create strategic revenue growth plans, compelling marketing strategies and remarkable sales processes that shorten the sales cycle and increase close rates.