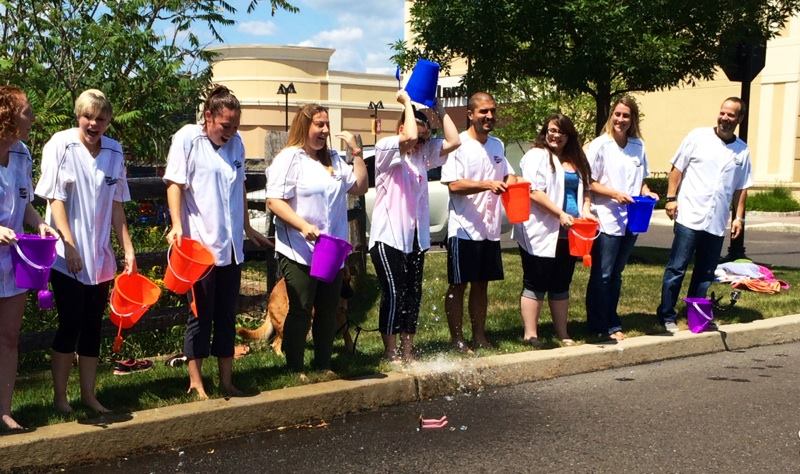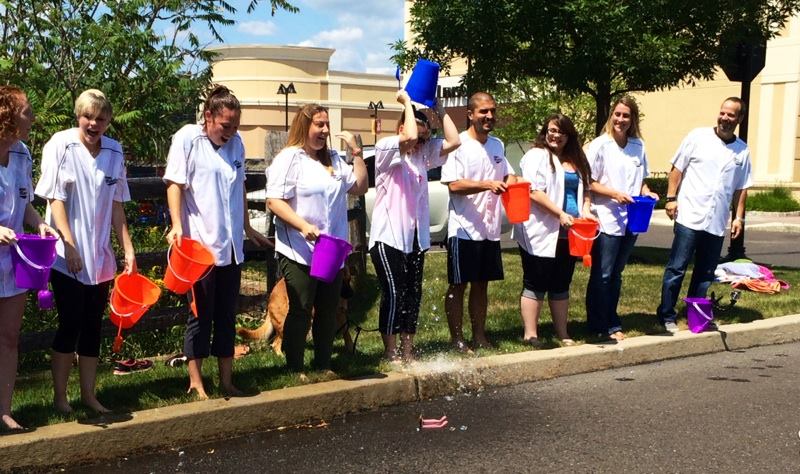 Unless you're living under a rock, you've seen (and maybe even participated in) the Ice Bucket Challenge for ALS. In fact, the team at Square 2 Marketing jumped on the frigid bandwagon a few weeks ago. It's a viral sensation, and it's for a good cause – a win-win if I've ever seen one. But what does the Ice Bucket Challenge teach us about successful viral marketing? Let's explore five of the key lessons.
1. People want to participate in a good cause.
In general, people enjoy being part of a greater community, and if that community is working for charity, all the better. Once you identify the cause or goal you're working toward, you need to find people who understand and support the cause enough to join in.
2. Folks respond better to short deadlines.
We're procrastinators by nature. One of the most effective viral marketing tools the Ice Bucket Challenge utilizes is a tight deadline. The challenge needs to be accepted in a 24-hour timeframe. If participants had a few days or even a week to respond, they'd probably put it off and eventually forget about it. The Ice Bucket Challenge likely would have fizzled out pretty quickly.
3. Something simple and fun doesn't need much to catch on.
Pouring a bucket of ice water on your head is just easy enough (you don't need skill to do it) and just relevant enough (it simulates the symptoms of ALS) to make people give it a try with minimal coaxing. It's a silly way to break up your day, and it comes with a healthy dose of feel-good. The combination of silly, easy and meaningful is unique, but it's what makes viral marketing work so well. Plus, it's easy enough to make your own tweaks to the overall theme, like Patrick Stewart's characteristically classy version.
4. You should be using the right social media platforms.
When it comes to marketing strategy, you never want to spread yourself too thin. Pick the right platform for your message. The Ice Bucket Challenge gained traction quickly by utilizing videos (mostly through Facebook) – imagine how much less appealing the challenge would be if participants just posted a picture or text.
5. Communities band together when you use "Pay It Forward" rules.
The Ice Bucket Challenge uses "Pay It Forward" rules – one participant challenges three others to join the phenomenon. Now, if each participant only "called out" one other person, the Ice Bucket Challenge would've had a much slower rise. In that case, the novelty may have worn off long before it got big enough to make a difference. But, with participants challenging three people, the community grows exponentially – and that is, after all, what viral marketing is all about.
Whether you participated or were more of a naysayer, one thing's for certain: The Ice Bucket Challenge has attained viral marketing glory. While you don't always know exactly how people will respond to your ideas, use the successes of the Ice Bucket Challenge to learn a few things, and infuse those lessons into your marketing strategy.
Start Today Tip: As mentioned in Lesson 4 on this list, you need to use the right social media platforms in your marketing strategy. Take some time to figure out where your ideal users are hanging out and which medium is best for your goals. For the Ice Bucket Challenge, of course, video is essential, but you should take a look at the major players – Pinterest, Facebook, Twitter, LinkedIn, YouTube, Vine, Instagram – and determine which to combine for an effective viral marketing strategy.
Square 2 Marketing- Leading The Reality Marketing And Inbound Marketing Revolutions!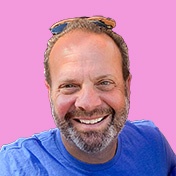 Mike Lieberman, CEO and Chief Revenue Scientist
Mike is the CEO and Chief Revenue Scientist at Square 2. He is passionate about helping people turn their ordinary businesses into businesses people talk about. For more than 25 years, Mike has been working hand-in-hand with CEOs and marketing and sales executives to help them create strategic revenue growth plans, compelling marketing strategies and remarkable sales processes that shorten the sales cycle and increase close rates.