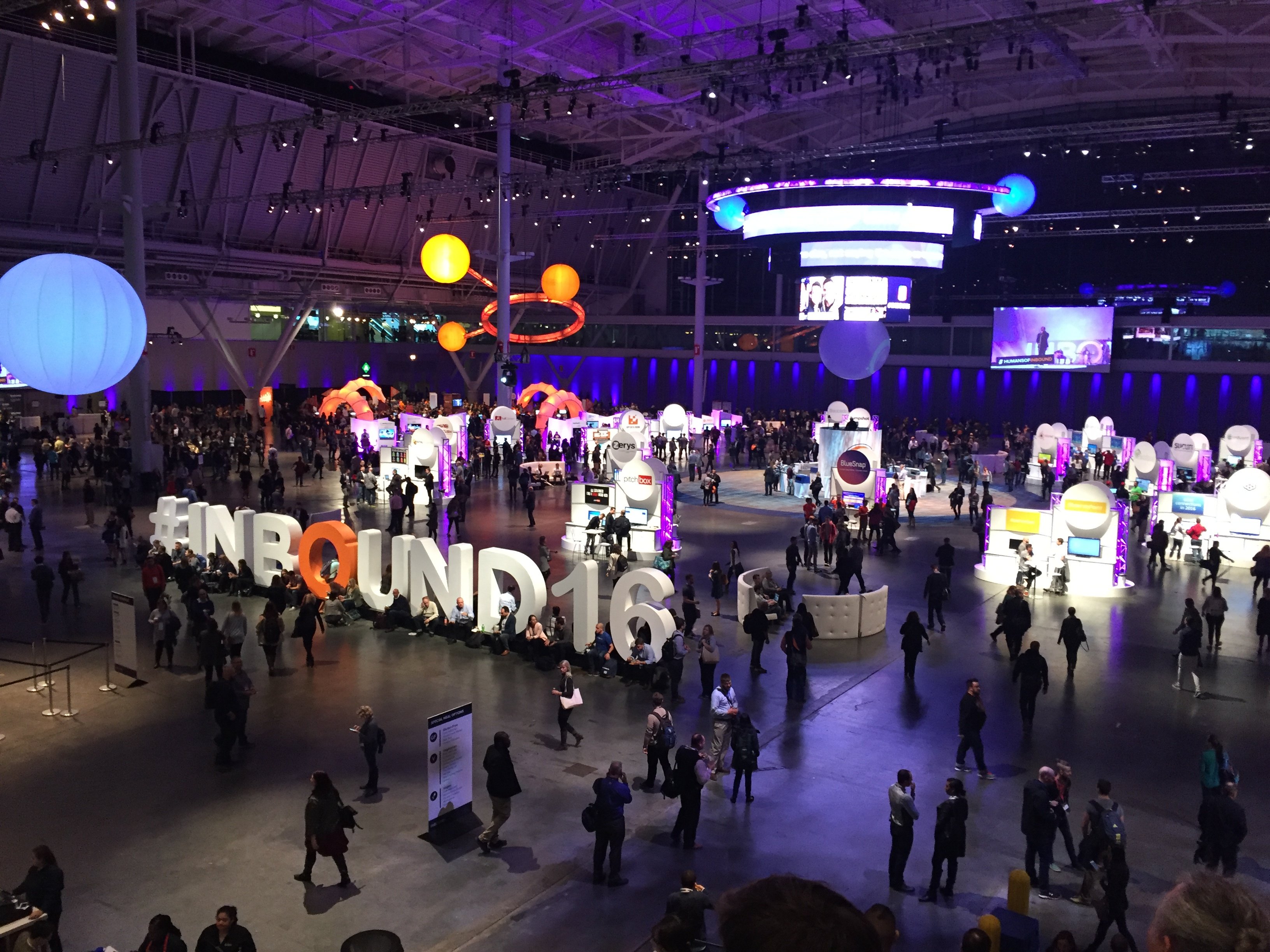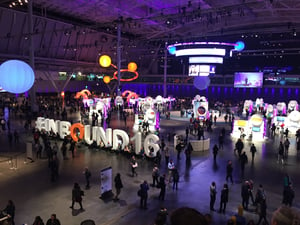 It was a wild few days. INBOUND 16 is behind us now, but the memories, ideas, and insights are still with us. I've had a few days to process all of my experiences by now. And though the entire conference was no doubt awe inspiring, here's what I believe were the top five highlights that won't soon be forgotten.
1. The US Election
Ta-Nehisi Coates, an Atlantic National Correspondent, had a keynote speech planned to discuss self-education and the process of writing his book.
But he took the stage the morning after the election and chose to give a powerful unrehearsed keynote instead. He hadn't slept all night, had a pit deep in his stomach, and simply couldn't ignore the issues happening outside of the conference.
He spoke of the extreme loss and of the normalization of harassment, degradation of women, and sexual assault. He spoke of slavery and the system of institutional racism in the country. He spoke of his shock that America elected a racist and a sexist, a man who doesn't believe in global warming, and a man who wants mass deportation, as president.
Ta-Nehisi's keynote was sad. It was depressing. But it was honest and powerful, and it needed to be said. I won't soon forget it.
2. Growth Stack
We all know that the way consumers shop and buy has and will continue to change. And we must all adapt the way we market and sell in order to stay relevant and profitable. But adapting is easier said than done for many business owners, especially those of start-ups and small businesses with limited budgets.
That's why we were so excited to hear about the availability of HubSpot Marketing Free, which will allow more businesses to have the tools needed to build growth. This free tier of HubSpot Marketing will offer marketers the essentials for converting web traffic with forms, contact insights, and analytics.
HubSpot Marketing Free is a key factor in the HubSpot growth stack—the trifecta of interconnected programs HubSpot Sales, HubSpot CRM, and Hubspot Marketing. Now all three components of the growth stack are available for free, to business owners all over the world.
3. Sales Enablement Talks
Here at SalesHub, we believe that business success requires not only inbound marketing, but inbound sales as well. That's why we're strong believers, supporters, and providers of sales enablement. For this reason, I was especially interested in all of the talks about sales and sales enablement. Not only did I learn many insights and ideas about sales enablement at the conference, but I was also able to impart knowledge onto others through my own talk at the conference, "It All Comes Down to Sales: Sales Enablement to Drive Revenue and Account Growth."
4. Growthbot
Co-Founder Dharmesh Shah's keynote at INBOUND 2016 was especially insightful, particularly his discussion about chatbots. Dharmesh called chatbots the biggest wave in technology in the past two decades. This got my attention.
As an inbound marketing and sales agency, it's important for us at SalesHub to be on top of new trends and technologies, and learning more about chatbots and HubSpot Labs' new Growthbot, a personal assistant for marketing and sales, was eye-opening.
5. #FREEDANSALLY
Of course, the #FREEDANSALLY movement was especially memorable for the team at SalesHub, considering it was started by our very own Account Manager Tyler Abbott. Realizing that INBOUND 16 had a new MC and that the past MC, the witty and hilarious Dan Sally, was nowhere to be found, Tyler took to Twitter to find answers with the hashtag #FREEDANSALLY.
More people started to use the hashtag and a movement was born. Dan Sally even showed up at the conference thanks to Tyler's hard work and persistence on the issue! The hashtag created a special experience that allowed us to connect with other attendees, while showcasing the power of social media.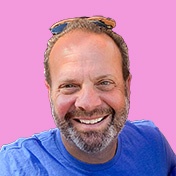 Mike Lieberman, CEO and Chief Revenue Scientist
Mike is the CEO and Chief Revenue Scientist at Square 2. He is passionate about helping people turn their ordinary businesses into businesses people talk about. For more than 25 years, Mike has been working hand-in-hand with CEOs and marketing and sales executives to help them create strategic revenue growth plans, compelling marketing strategies and remarkable sales processes that shorten the sales cycle and increase close rates.