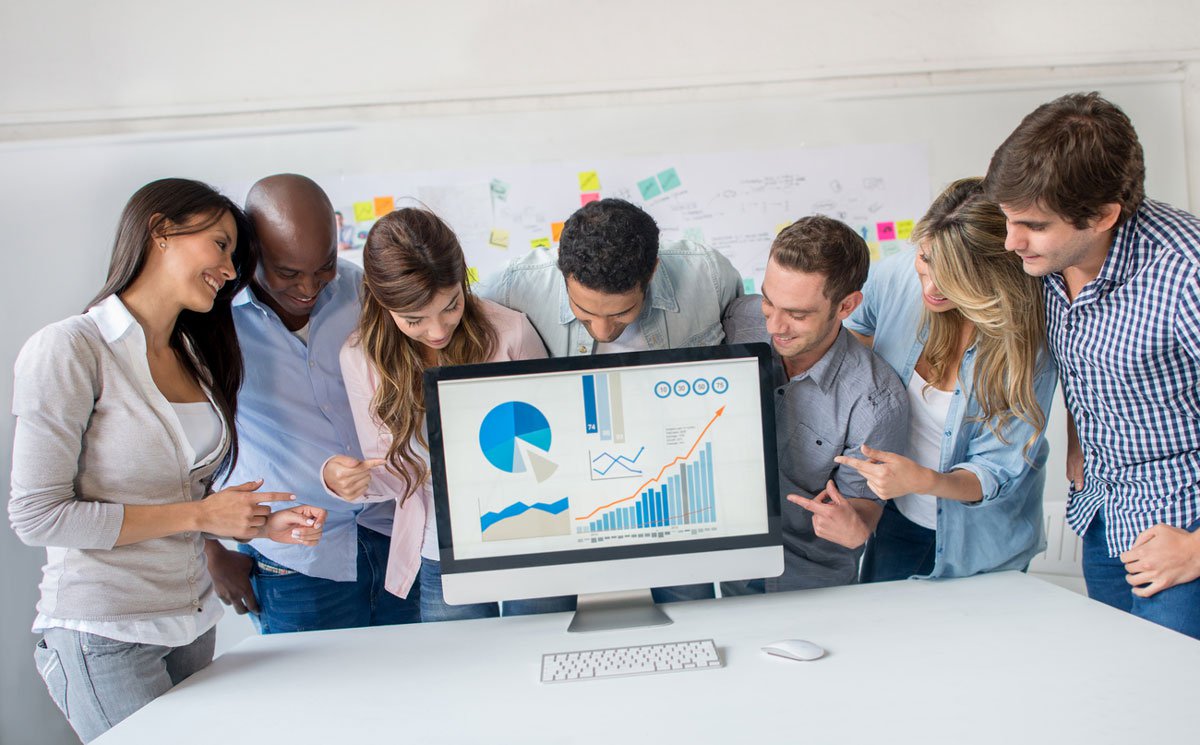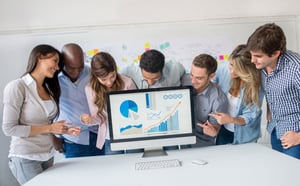 Sales efficiency consists of how exactly activities are performed by your sales people. The way in which activities are performed, and the speed at which they're completed, can make a significant difference to your profitability.
An inefficient sales department will reduce productivity, and in turn, reduce sales. An inefficient sales department can waste time, money, and resources. In the end, you could end up losing millions of dollars in lost revenue due to sales inefficiencies.
But you probably already know all this. What you're looking to learn is how to increase sales efficiency. Here are some expert tips you can use. Hint: they all revolve around sales enablement.
1. Align Your Sales and Marketing Teams
Oftentimes, your sales people cannot help but be inefficient. They try to sell to the wrong types of leads, they try to sell when prospects aren't ready to buy, and they attempt to sell in ways that do not align to the way these prospects were marketed to. It's a constant frustration in business, but it's one that's easily remedied.
By aligning your sales and marketing teams, you can increase collaboration and communication between the two departments. Your marketers and sales people should be working together on tasks like qualifying leads, ensuring sales readiness, and aligning goals, missions, objectives, and strategies. When you align your sales and marketing teams and enhance this collaboration, your sales people will have more insights, more intelligence, more qualified leads to sell to, and better aligned strategies to use, which will improve sales.
2. Create a Content Hub
Sales efficiency can be increased by simply creating a content hub. Sales reps waste a lot of time trying to find pieces of content to use in their selling. And if they can't find the documents they're looking for, they spend even more time recreating the content unnecessarily. You can fix this problem by a) improving communication between sales and marketing and b) creating a centralized content hub. When your marketers and sales people have access to the same materials, all in one place, wasted time will be significantly reduced.
3. Train Your Sales People Effectively
Improperly trained sales people will no doubt be inefficient. They won't know where to find information, they won't know which strategies are most effective, and they'll waste plenty of time and resources on hit-or-miss approaches.
Having a solid, in-depth training program is critical to sales efficiency. Training should be, of course, offered to new hires, but continuous training can yield even better results. Ongoing training and coaching is a necessity to keep your sales people up date to date and keep relevant information fresh in their minds. Make sure to create training content, such as kill sheets, persona-based selling tips, sales playbooks, and talk tracks to help your sales people succeed, with minimal wasted time and effort.
4. Create a Repeatable, Consistent Sales Process
If you want your sales people to quit wasting time on trial and error, you must give them the guidance that they need to sell more efficiency. And this comes from creating a repeatable and consistent sales process for them to follow. Creating a sales process will ensure that the same positive results are achieved each and every time by giving your sales people the clearly defined steps that they need to follow to get there.
5. Use Tools and Tech
Sales efficiency cannot be achieved when your sales people are spending the majority of their days inputting data, generating reports, mailing contracts, and performing other mundane administrative tasks at their desks. They should be solely focused on selling. Using sales enablement tools and technology can help cut down on much of the data entry and time-consuming work that currently take up too much time in your sales department.
A more efficient sales team will perform better, which in turn, will boost sales. If you're unsure how to put these tips into action, engage a sales enablement expert for help.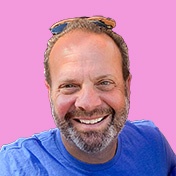 Mike Lieberman, CEO and Chief Revenue Scientist
Mike is the CEO and Chief Revenue Scientist at Square 2. He is passionate about helping people turn their ordinary businesses into businesses people talk about. For more than 25 years, Mike has been working hand-in-hand with CEOs and marketing and sales executives to help them create strategic revenue growth plans, compelling marketing strategies and remarkable sales processes that shorten the sales cycle and increase close rates.