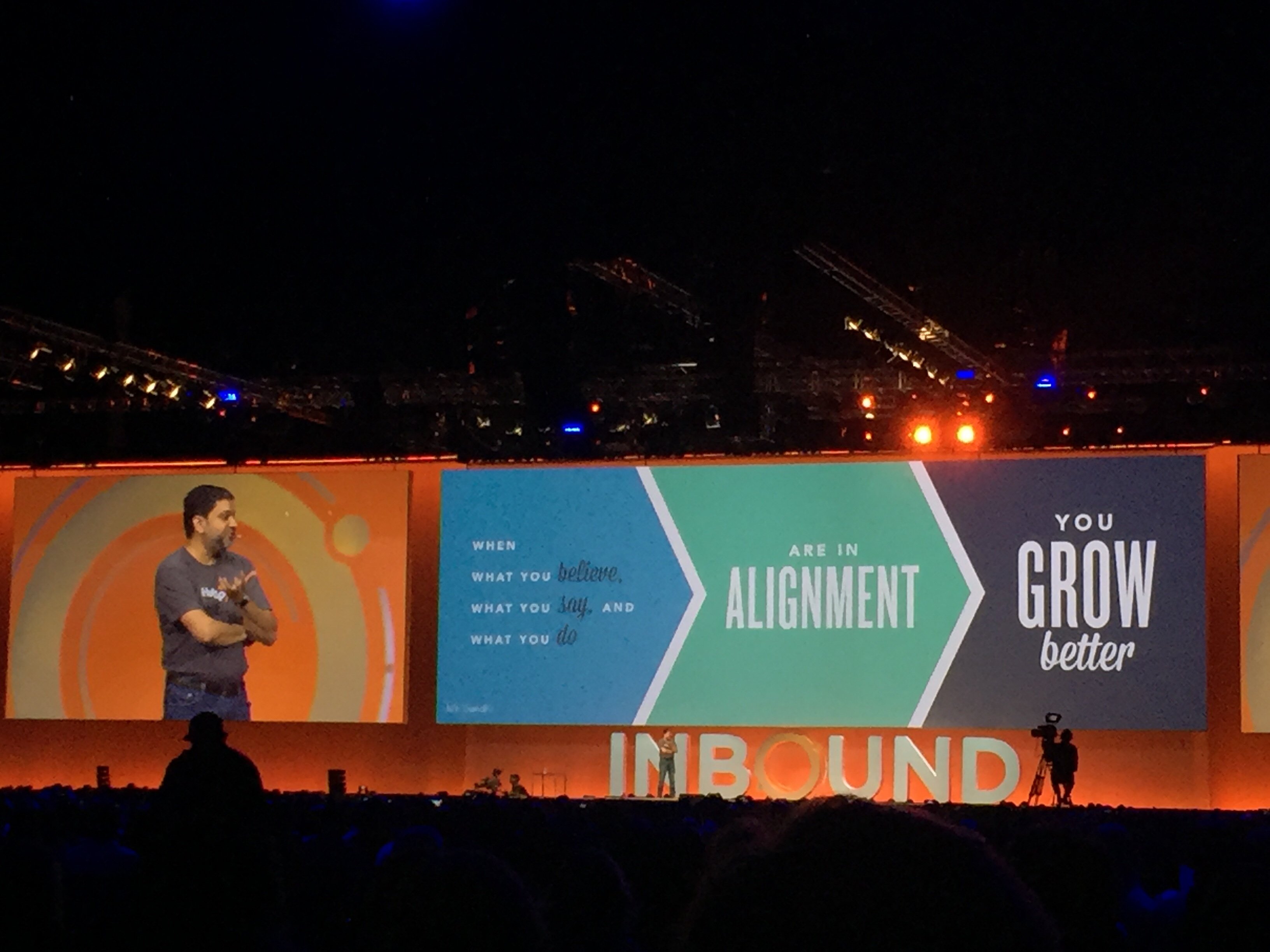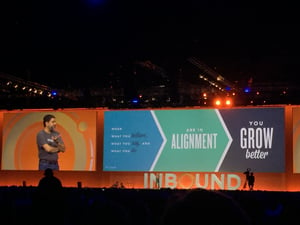 A busy and exciting week in Boston included brand-new product announcements from HubSpot at INBOUND 2017. HubSpot is continuing to push its integration and expand its reach with more automation and new innovations.
Get ready for new updates and features coming to HubSpot in the next few months. Here are the top five announcements we're most excited about:
1.
Content Strategy Tool
Content marketing is evolving. Due to the ever-changing search engine landscape and new methods of discovering and consuming content, marketing strategies have to adjust. Search algorithms are getting more complex and marketers need to change how they create and develop their content.
HubSpot recently launched the Content Strategy Tool —included in all HubSpot portals—and introduced the idea of Content Pillars. This strategy replaces isolated keywords with the concept of idea clusters—connecting your content topics to a certain theme or "pillar." Marketers clump together their content into clusters, giving focus to overall content strategies and campaigns.
Pillar pages contain premium ungated content. By opening up this content, it engages users to become more informed and creates a more natural path to additional content and CTAs. The goal is to use more high-quality content as an informational resource while opening previously gated content to search crawlers. Plus, due to the new interconnectivity of all your content clusters, a high-performing pillar page will elevate rankings for all pages linked to that pillar.
2.
New Integrations
HubSpot continued its push to build on its ever-growing list of integrations (over 100 now!). Some of the major integrations announced at INBOUND were:
Facebook Lead Ads
For all you social strategists out there, now you can create Facebook Ads and post videos right in HubSpot! Lead Ads is also integrated into the portal so any new lead will feed right into the HubSpot CRM for instant connection with your sales team.
You can also make smart lists of your Facebook audiences to use for ad campaigns. Then, watch as Facebook uses Lookalike Campaigns to find people with similar interests to create new lists and potential leads.
Native Shopify Integration
The massive e-commerce movement continues. Your Shopify products now sync to HubSpot, and customers interested in certain items can be segmented into lists and added to specific campaigns and workflows. Using Shopify, all e-commerce transactions are now added to timelines. Also, all purchase information can be used to create lists for retargeting purposes, and end-to-end reporting is available for the entire buying journey.
HubSpot Collect
This new Chrome extension helps streamline the researching stage by allowing you to clip articles, quotes, images, and more. Once they are clipped, you can easily integrate a saved clip into a blog post or page.
Motion AI
HubSpot recently acquired Motion AI in an effort to grow its integration with artificial intelligence. People want to connect with companies when, where, and how they want. Chatbots are becoming more and more common to allow customers to do exactly that. Launching in 2018, soon you will be able to build your own chatbots in HubSpot, with no special technical skills training.
Instagram Post Notification
Add this to the "coming in late 2017" list. Instagram will soon be added to the social publishing menu. The new posting solutions for Instagram will allow you to draft and schedule posts inside HubSpot for desktop and post via the HubSpot app. Once your scheduled Instagram post is ready to go, the user will receive a notification and, with one tap, your post will be published.
Integrated Development Environment
Developers rejoice! Although once you work in HubSpot long enough it is easy to find templates and set up custom files, it could always be easier.
The new Integrated Developer Environment (IDE) is finally giving developers an inlaid interface to edit CSS, HubL, and HTML all in one place. HubSpot was very clear that they were aiming to greatly enhance the development experience and make the lives easier for every builder on your team.
3.
Campaign Reporting
The reporting in HubSpot is already a great tool, but it's difficult to attribute the impact of a specific campaign to your bottom line. Campaigns have been great for organizing content but have not traditionally reflected the true impact of a campaign strategy on lead generation or revenue. Proving this ROI is critical to delighting your customers and showing your inbound success.
HubSpot was listening to marketers' ROI struggle and came back with the Campaign Reporting application. Campaign Reporting allows you to tie your campaigns directly to the traffic, leads, and revenue brought in by each piece of linked content. Now you can see exactly how many contacts were created and influenced by both your overall campaign and its specific offers. When leads turn into customers, the revenue for the deal can be attributed to the content that brought them from prospect to close.
This tool integrates with content across all channels and creates its own detailed reports. Take note it only works with campaigns that were created after Sept. 1, 2017, and will be included in HubSpot Basic, Pro, and Enterprise.
4.
Customer Hub and HubSpot Conversations
We know HubSpot is a home for our sales and marketing departments, but now you can add in your customer service experience as well. HubSpot's new Customer Hub is a brand-new module that helps you better understand your customers and propel growth. It is designed specifically for customer-facing teams and allows them to get a better insight into what customers need and want.
Customer Hub—coming in late 2017/early 2018—brings together customer service tools like inquiry management, live chat, and ticket elevation with exciting new features. You will be able to automate your requests for customer feedback and testimonials, create a knowledge hub so customers can help themselves, easily identify issues, and collaborate with co-workers to solve problems.
The Customer Hub also includes HubSpot Conversations. This is a shared and collaborative inbox that allows anyone to easily manage customer communications through live chat, email, social media, and more. This singular inbox brings together customer feedback and inquiries into one main place and allows multiple team members to respond to and escalate tasks as necessary.
5.
Updated HubSpot Sales Professional
HubSpot Sales Professional has received a facelift. Look for a set of new updates and functionality improvements in both sales management and efficiency.
You will now be able to manage workflows outside of the Marketing portal and take advantage of new reports and features. Reporting has improved to include product-specific reports that link transactions with items sold. Smart notifications will now prioritize leads by the interest they show, not just by when or how they were active on your site.
Watch out for new dynamic email templates, document tracking, automated meeting calendar functionality, and a boost of capabilities for Sales Pro, such as required fields, multiple pipelines, and teams.
The new version is set to go live November 1; if you subscribe for Sales Pro before this date, the previously discounted price will still be in effect.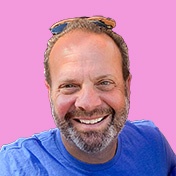 Mike Lieberman, CEO and Chief Revenue Scientist
Mike is the CEO and Chief Revenue Scientist at Square 2. He is passionate about helping people turn their ordinary businesses into businesses people talk about. For more than 25 years, Mike has been working hand-in-hand with CEOs and marketing and sales executives to help them create strategic revenue growth plans, compelling marketing strategies and remarkable sales processes that shorten the sales cycle and increase close rates.