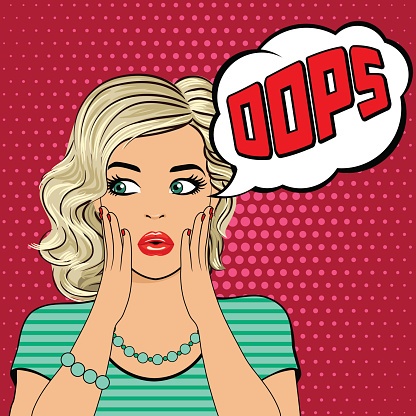 Email marketing is one of the most popular digital marketing and sales tactics used today, but too many marketers are using email marketing ineffectively, or even illegally.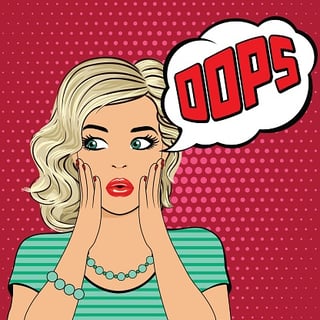 Marketing and sales technology, including email marketing software, is rapidly advancing and enables marketers to make smart decisions that nurture leads and drive revenue. However, used incorrectly or haphazardly, email marketing can hurt your business, your reputation and your bottom line.
Whether you're a rookie marketer running your first email campaign or an experienced digital marketing mastermind, make sure to avoid these five common email marketing mistakes.
1) Offering No Value
If you're going to put time, effort and resources into an email campaign, the least you can do is provide some value to your readers.
Here's an example of a valueless email: I received an email the other day from a business that has been trying to solicit me. The email wished me a happy Memorial Day, and that's all. No messaging, no stories and no content; just some holiday wishes.
"I'm going to do business with this company because they wished me a happy Memorial Day!" said no one ever.
I'm a busy person, and I get hundreds of emails per day. The last thing I need is an extraneous email from an unknown contact at a corporation wishing me a happy Memorial Day. I unsubscribed from their list as quickly as I could.
You need to build a strong strategy when you're doing email marketing. Random, uncoordinated messages make your company look bad. When developing your strategy, consider your buyer personas, their pain points or problems and the questions they ask throughout the buying process as well as the various stages of their buyer journey. Tapping into their pain or problem and shedding some light on how to resolve these issues is key to creating a meaningful connection with your audience.
2) Providing A Poor Mobile Experience
Today, about two-thirds of internet users open and read email on a mobile device (either a smartphone or a tablet). It's incredible how many sales and marketing emails I see that fail to optimize the email experience for mobile. The result is a frustrating user experience — a message that's hard to read, an image that's challenging to see or a link that's difficult to click. If your audience has trouble even acting on your email, don't be surprised to see terrible results.
When developing your email marketing strategy, consider a "mobile-first" approach to design. Dive into your analytics to determine how many of your readers are opening your emails on a mobile device, and plan accordingly. Consider the optimal read length for different devices, as well as images and any calls-to-action that you want to use within the email.
3) Not Using Personalization Properly
Email personalization and smart content is cool. That creepy feeling your prospects get when you don't handle personalization tokens correctly is not cool and could cause them to unsubscribe.
When applying personalization, start small and use it in a way that benefits the reader. Make sure you are 100% sure of the personalization tokens that you're incorporating and understand how those might appear to certain contacts on your list. Don't include personalization just for the sake of personalization, and don't pretend to know more than you do about your reader.
A well-constructed personalized email incorporates useful personalization tokens and is catered to the recipient. Consider things like the recipient's time zone when scheduling your emails, and make sure you're adding personalization on your side. For example, avoid sending your emails from a generic email address like "noreply@" or "sales@" as this conveys lower value to the reader than if the email comes from an individual person within your organization. You should see higher open rates and click-through rates when the email is sent from a real person and a real email address.
4) Costing Your Company Millions For Noncompliance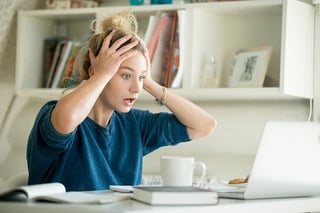 Email spam laws vary by country, and some laws are stricter than others. Violating email spam laws could cost your company millions of dollars in fines.
For example, the Canadian Anti-Spam Legislation (CASL), developed in 2014, is far stricter than the U.S. CAN-SPAM Act. If you're a marketer targeting anyone in Canada, you must be aware of the CASL laws and guidelines.
CASL violations can result in administrative penalties of up to $1 million per violation for individuals and up to $10 million per violation for organizations. That's an expensive email marketing mistake! The private right of action, which goes into effect July 1, 2017, provides impacted individuals with an additional avenue for civil action.
To learn more about CASL compliance, please check out this related blog post.
5) Failing To Test Your Emails
Technology makes it so easy to test and optimize emails. Split testing, or A/B testing, is a popular and effective way to continuously improve your email open rates, click-through rates and engagement rates. Remember, you can't improve what you don't measure.
So, what can you test in an email? Just about everything, depending on the platform you're using, including colors, content, images, layout, CTA, headline, subject line and personalization tokens. An A/B test lets you compare and contrast results for two versions of an email. As a best practice, you should A/B test only one element at a time to avoid muddying the results of your experiment.
Ready to learn more about email marketing best practices? Download The Ultimate Guide To Email Spam Laws to uncover the differences between email spam laws in the United States, Canada and Europe, and to ensure your organization stays compliant.