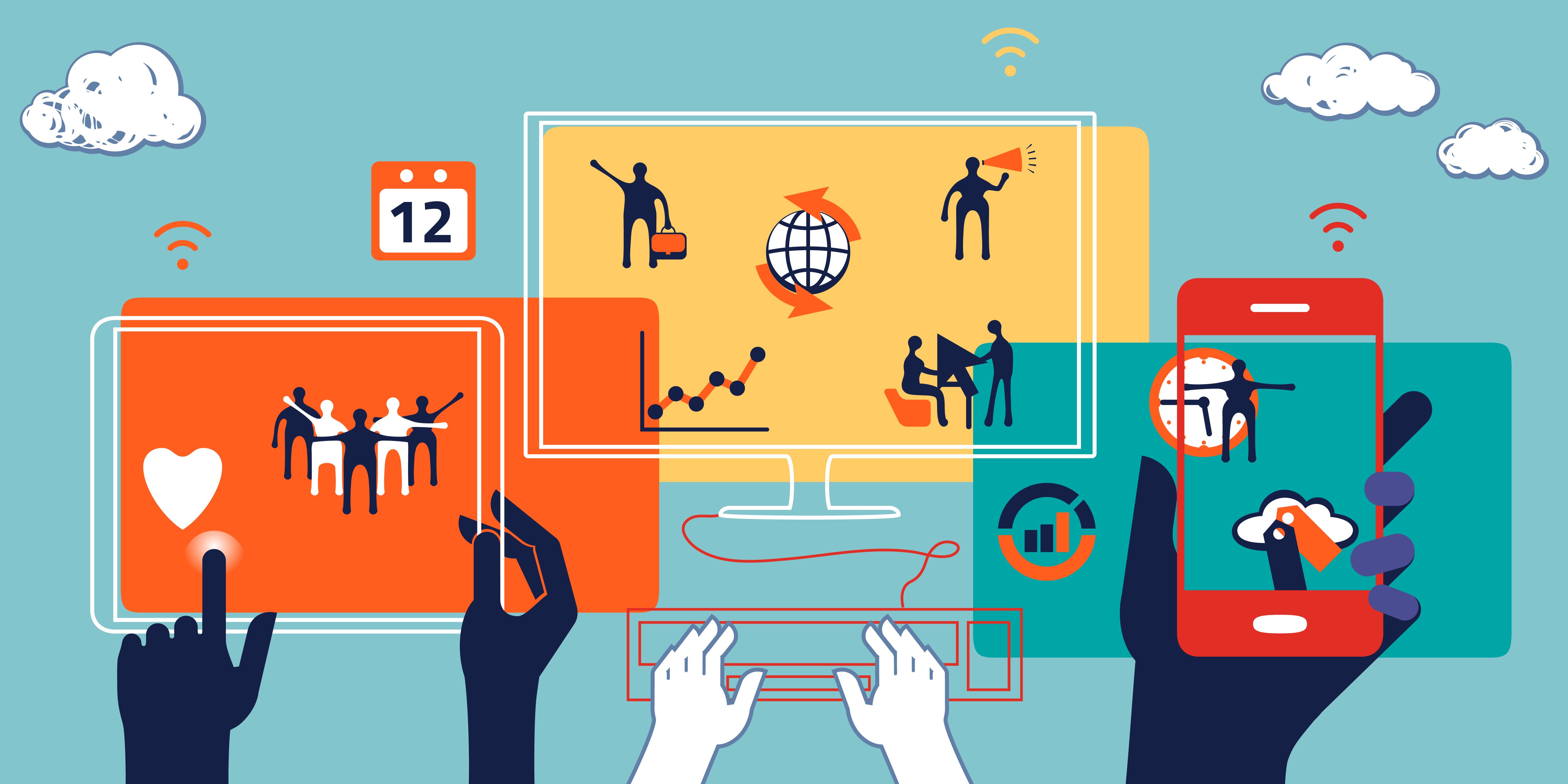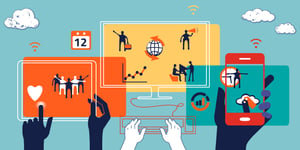 Inbound marketing and content marketing go hand in hand. Inbound marketing encompasses all of the online activities you use to get your company found online, including search engine optimization, social media marketing, PPC advertising, and more. But perhaps the most vital part of inbound marketing is content marketing. Without the creation and distribution of quality content that your audiences are interested in and want to seek out, they won't have much reason to want to find your company online.
Content marketing focuses on providing your target buyer relevant and compelling content during all stages of the buying process. It includes the planning of a content strategy, the creation of content, its distribution, the metrics, and lastly, specific goals.
Without content marketing goals you really won't have a direction or purpose, nor will you know if you've been successful or not in your efforts.
Here are some overall content marketing goals you can create for your inbound marketing strategy.
1. Brand Awareness
For small businesses and startups in particular, brand awareness is an important content marketing goal to have—at least at the beginning. You can build brand awareness by sharing content on social media, on your blog, on your website, and on other channels. This will get your audiences familiar with your brand in order for you to become a contender once a need arises and they start looking for a solution. This goal can be tracked through views, likes, and shares.
2. Lead Conversion
Lead conversion as part of content marketing centres around encouraging your web visitors to give you contact information in exchange for valuable content, such as exclusive ebooks and whitepapers that can only be accessed by first filling out a contact form. Once you have this contact information, you then have permission to email them with lead nurturing messages, which will drive more sales. You can track this goal through downloads and new subscribers.
3. Customer Conversion
The content you use to convert leads into customers generally comes in the form of "proof points," which typically consists of using case studies and testimonials. At this point, the lead is already interested and you have to drive home the point that your solution is better than the others and can uniquely meet his needs. You can track these efforts through the number of people who have clicked on these links and then gone on to purchase.
4. Customer Service
A key differentiator for inbound marketing is the fact that it continues to delight customers after they've already purchased from your company. You want to continue using content to reinforce the customer's decision after you've made the sale. You can share user manuals, FAQs on your website, and best practices, tips, and tricks for getting the most out of products or services. Again, you can measure how well these pieces of content are working by link clicks.
5. Loyalty/Upselling
Content can also be used to create brand loyalty. It requires the use of consistent customer newsletters, magazines, or even webinar series that will continue to engage customers long after the sale. If your ultimate goal is to create long-term relationships with brand ambassadors that share your stories, your news, and your deals, and constantly come back for more purchases, then you'll want to focus heavily on this type of content. You'll be able to see the value of your efforts if you see your one-time customers continue to access your content and come back time and time again.
The goals you choose to focus on will be dependent on your unique company's needs. The important thing is to choose goals to begin with in order to create direction and purpose for your content.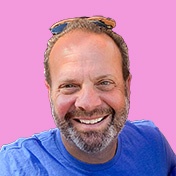 Mike Lieberman, CEO and Chief Revenue Scientist
Mike is the CEO and Chief Revenue Scientist at Square 2. He is passionate about helping people turn their ordinary businesses into businesses people talk about. For more than 25 years, Mike has been working hand-in-hand with CEOs and marketing and sales executives to help them create strategic revenue growth plans, compelling marketing strategies and remarkable sales processes that shorten the sales cycle and increase close rates.