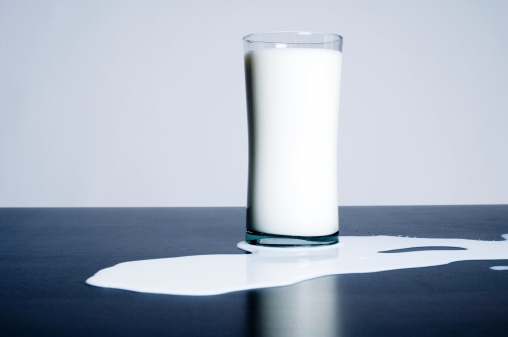 The Table Stakes For Website Design Are Ratcheting Up; How Do You Stack Up?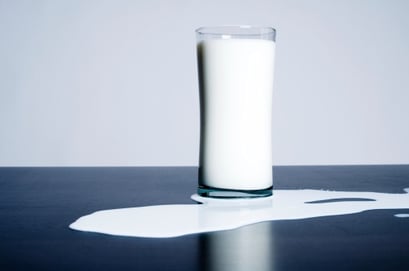 At the request of clients, I've looked at 10 websites over the past few days. They all look OK, they're all responsive, they all have nice designs, they work mechanically and they're comprehensive from a page perspective, but I also noticed a handful of consistently missing elements.
What I noticed the most is that the user experience has been completely neglected. Some of that is architectural, meaning the site wasn't built with a prospect in mind. Some of the deficiency is that the company's messaging and story strategy weren't translated to the site. But the biggest miss has to do with the buyer journey your prospects are executing and how the site should be helping your prospects.
In this article, we'll dig down into the details associated with what appears to be an epidemic in the website design space and explore how inbound marketing helps fix these issues.
Mistake #1: Your Website Is All About You
I know that it's easy to talk about your company history, your products, your services, your vast experience or your team, and there is a place for all of this on your site. But you also need pages that talk about your prospects and customers. People coming to your site for the first time want to know that you understand their issues, challenges and pains. They want to know you have solutions and that you've delivered those solutions successfully. They need to get all of this within the first 10 seconds of arriving at your site.
Mistake #2: You Didn't Take The Buyer Journey Into Consideration
The site is missing pages for people at each stage of the buyer journey. Not all visitors are created equally. Right now, you're hosting visitors to your site who are in the awareness stage of their search for a company like yours. They're not sure what you do is right for them. They're still assessing solutions and learning about their options. You need pages and content for this type of visitor.
Meanwhile, other people visiting your site are in the consideration stage. They've already decided that what you do is what they want, but they're looking at options (you and your top two competitors, for example). They might also be looking at substitutes for what you do and the services you provide.
Finally, some people on your site are in the decision-making stage and they're ready to hire you today. They're looking to connect with someone who can answer questions to help them rationalize their decision. They're emotionally ready to hire you, but like every purchase cycle, they still have questions that need to be answered by speaking with a person.
You need pages on your site for each of these stages. You need to know the questions prospects ask at each stage of the journey and your website pages need to answer those questions. This approach to website design is built around lead generation, not online brochure creation.
Mistake #3: There Isn't A Story On The Site (Or The Story Is Too Complicated)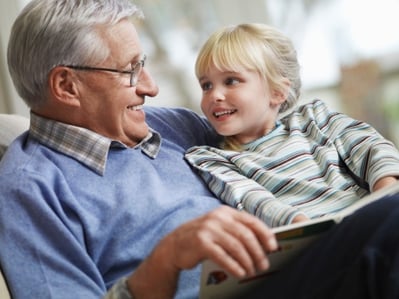 You've probably heard this before: Google and Microsoft Research report that visitors give you 10 seconds to prove value before they hit the back button. It's the ultimate marketing race. Convince me that I'll learn something on your site in 10 seconds or I'm gone. Remember the reason people are on your site is to find information about your company, your industry or your products/services.
The challenge is human beings aren't usually attracted to nor do they connect with features and benefits. Yet most businesses insist on using features and benefits to sell their services. Instead, research tells us that people are motivated by stories. They read stories, they connect with stories, they share stories, they internalize stories and, most importantly, stories get people to take action.
Your website is one big mechanism to encourage people to take action — to ask you for help, to come out of the forest and identify themselves to you, to become a lead. Your website home page has to tell a compelling, emotional and disruptive story so that your visitors stick around, click, convert and turn into a lead. It's that simple. Your site has no other purpose. If I don't feel something when I visit your site, you've failed.
Mistake #4: You Don't Know What You Want Visitors To Do On Every Single Page
Think about your pages like the players on a baseball team; they all have a job to do. If they do their job, the team wins. Each of your pages has a job to do. Your "contact us" page shows people where your office is located, how to get in touch with you, your email address, your phone number and your Twitter handle. It all has to be there and you need to make it easy with a single click to execute their action.
The "team" page has to help people get to know you, your people and your company culture. I can go on and on. Every single page has to know its roll, and most of the pages should have the task of converting the visitor into a lead or into a sales opportunity. You need to know exactly what you want visitors to do on every single page. You need to know exactly what story you want them to remember on every single page. You need to know where you want them to go next from every single page. You need to know exactly what you want visitors to feel on every single page. This takes thought, it takes planning and it takes website strategy before you jump into design.
This is why you can't have a kid in their garage or the local website design shop handle your new website when you're a $5 million company with aggressive lead generation and revenue growth goals. This is why you must consider your website to be a strategic company asset that requires an investment, and not think about how you can get the cheapest website possible.
Your website has a strategic mission that is core to your ability to grow your business. That mission is to help prospects feel safe with your company so they actively engage with sales reps. That is the only mission for a website — to generate leads for sales. If your website is failing in that mission, you need to take a cold, hard look at it and make some quick decisions on how to fix it.
Square 2 Marketing – Innovating Marketing And Sales To Match Today's Buyer Behavior!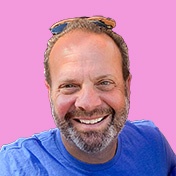 Mike Lieberman, CEO and Chief Revenue Scientist
Mike is the CEO and Chief Revenue Scientist at Square 2. He is passionate about helping people turn their ordinary businesses into businesses people talk about. For more than 25 years, Mike has been working hand-in-hand with CEOs and marketing and sales executives to help them create strategic revenue growth plans, compelling marketing strategies and remarkable sales processes that shorten the sales cycle and increase close rates.