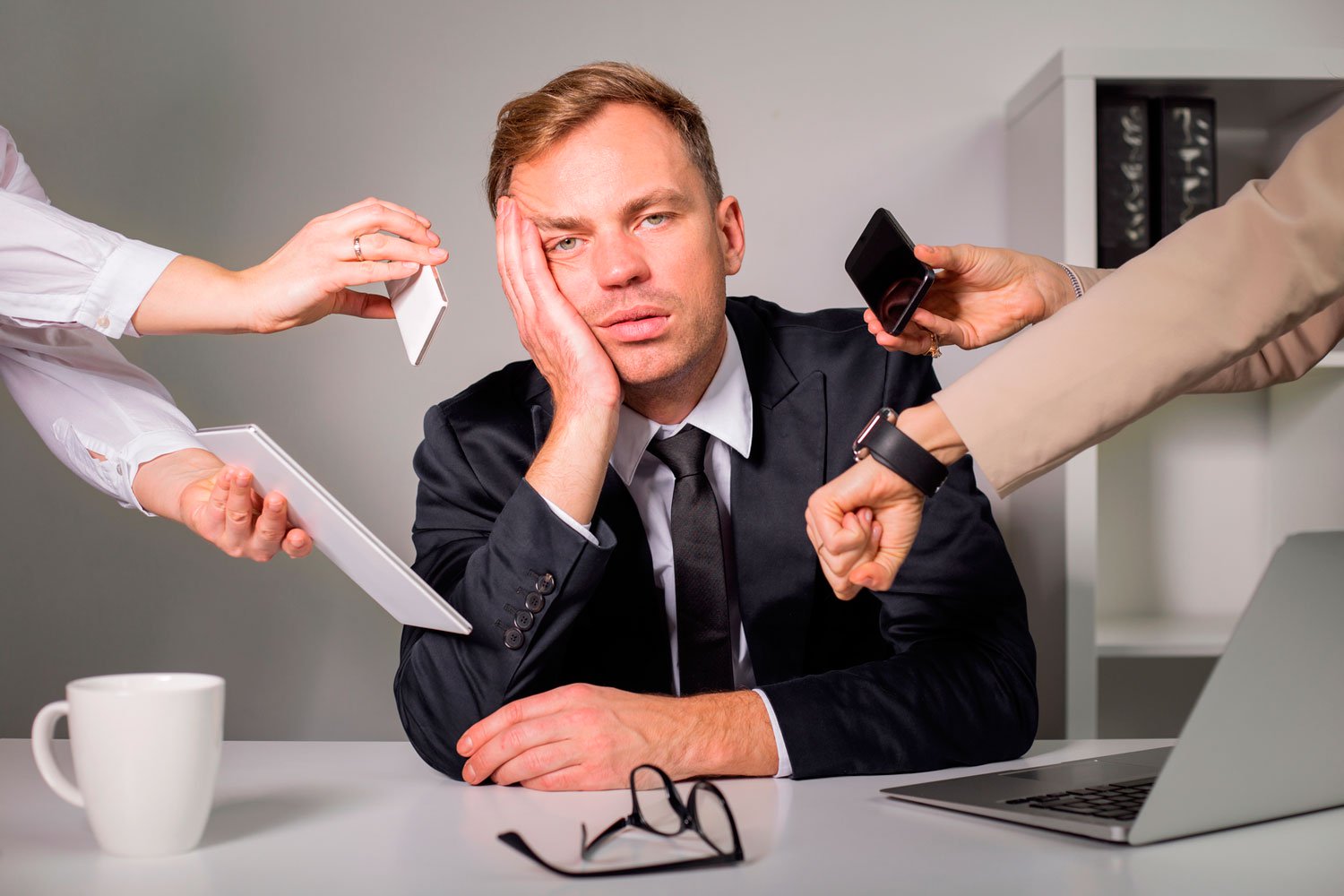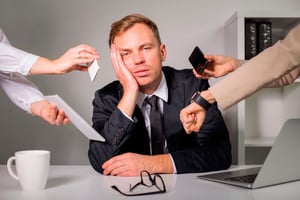 The switch from traditional marketing to inbound marketing can come with a few roadblocks, but in the end, using inbound marketing as a sales technique will prove to be well worth it.
Avoid these inbound marketing mistakes and you'll see a significant increase in leads in no time.
1. Taking Everything on at Once
Beginning inbound marketing can be exciting, especially once you see the results rolling in. That being said, control the urge to do everything at once. Trying to put a little into every channel each day, as opposed to prioritizing and full-heartedly working on the one channel that needs the most improvement will result in you being stretched too thin. For example, if your social media channels are generating a good amount of engagement, but your email bounce rate is high, first focus on scrubbing your email list. By prioritizing your inbound marketing channels, each of your channels will live up to its full potential and garner the greatest amount of leads.
Another rookie inbound marketing mistake is blogging about everything that comes to your mind. Instead, sit down and strategically plan out your blog posts. A key aspect to inbound marketing is knowing your customers very well. So sit down and create a buyer persona, which involves your ideal customer's employment, age, interests, and how they will interact with your products or services. Based on the buyer persona that you create, you can create content that will interest your ideal client.
2. Not Setting SMART Goals
For any new business strategy to be successful you have to make SMART goals. What that means is creating goals that are specific, measurable, attainable, relevant, and time-based. To avoid inbound marketing mistakes, create a plan that can be tracked through quantitative data.
For example, instead of stating that you will write blog posts this week, you should plan on writing three blog posts this week. You can then track your progress and hold yourself accountable to completing what you said you would in a specific time period.
3. Inbound Marketing without a Blog
Blogging creates a content annuity that delivers value over time. By writing blog posts, you are continuously adding new indexed pages to your website. Each indexed page, with the help of SEO, is an opportunity to show up in search engines, resulting in traffic being driven to your website. Having a blog that is consistently updated tells Google that you're active, and in turn they will crawl through it more frequently to look for new content to rank.
Blog posts are a great way to create leads. Each of your blog posts should have at least a few different calls to action. Calls to action can be in the form of banners on the side of the page, at the end of the post, or links to landing pages.
4. Not Tracking Numbers
Hard data on how your inbound marketing strategy is working is one of the best ways you can measure your success. By paying attention and tracking information like bounce rates and click-through rates, you'll gain insight on how your audience is engaging with your platforms. With all the different metrics available to you, it's important to track the metrics you've deemed most important so you don't lose focus.
It is imperative that if your numbers aren't quite where you want them to be that you change your strategy and find something that works for your audience. Of course, when you find something that works—perhaps an extremely successful blog post—take note and attempt to emulate the style or tone of the post.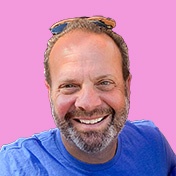 Mike Lieberman, CEO and Chief Revenue Scientist
Mike is the CEO and Chief Revenue Scientist at Square 2. He is passionate about helping people turn their ordinary businesses into businesses people talk about. For more than 25 years, Mike has been working hand-in-hand with CEOs and marketing and sales executives to help them create strategic revenue growth plans, compelling marketing strategies and remarkable sales processes that shorten the sales cycle and increase close rates.