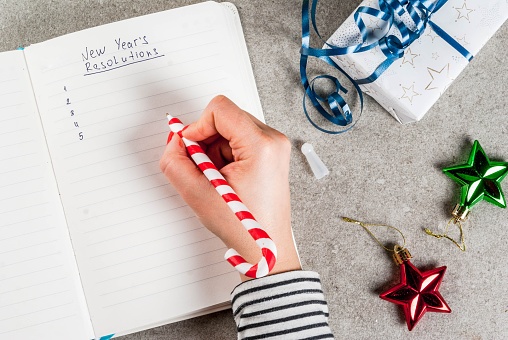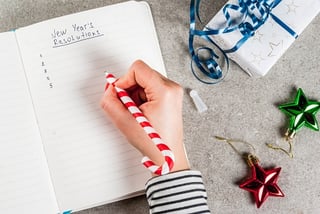 As 2017 draws to a close, most digital marketers are diligently working on their 2018 goals and plans. The beginning of a new year is the perfect time to make and commit to resolutions that will improve your sales and marketing results.
Here are four digital marketing resolutions to make (and keep!) in 2018.
Resolution #1: Focus On What's Truly Important
It's easy for marketers to be constantly pulled in many different directions and have a long list of competing priorities.
Digital marketers have access to an overwhelming amount of data. Marketers track and are often accountable for a variety of metrics, including website traffic, MQLs, sales opportunities, CTA click-throughs, email open rates, bounce rates and time-on-page. Next year, resolve to focus on what's most important – revenue.
Some metrics are more important than others when it comes to your bottom line.
The goal of any digital marketing program today is to generate leads and revenue for your organization. Don't get distracted by less important metrics. If your website traffic is stable but your revenue opportunities increase 50%, you should consider it a job well done.
Resolution #2: Clean Up Your Mess
Technologies like marketing automation and CRM systems are no longer a novelties. Most marketers have these systems in place, and they may even use multiple platforms. Over time, however, more digital marketers are running into issues with messy systems and dirty data that desperately need a cleanup.
What does a messy marketing automation or CRM system look like? Some of the most common issues we see include:
Duplicate, inaccurate or incomplete contact records
Sloppy file-naming conventions that cause confusion for your team
Page redirect and 404 errors throughout the website
Outdated deal records that crowd your CRM
Manual workarounds for processes that could be automated, such as lead nurturing campaigns or tasks in your sales process
Irrelevant pages or content offers that should be retired
Resolve to clean up your data this year to make sure you have accurate analytics and reporting. A data audit is a great starting point to keep this resolution on track. Your marketing agency should be able to do this audit.
Resolution #3: Don't Overindulge
A few years ago, content marketing was relatively new, and most marketers could generate results with new content offers. Today, the digital landscape is overcrowded with content. Many marketers have grown frustrated as they pour time and effort into content that doesn't produce results.
Next year, resolve to stop creating content for the sake of creating content. Instead, identify your top-performing content and use these assets to generate even better results. Larry Kim, the founder of WordStream and MobileMonkey and a highly respected digital marketing expert, refers to this concept as focusing on "unicorn content" (pieces of content that greatly outperform others).
Unicorn content signals what is resonating most with your target audience. Try updating the content that is already performing well, or create new pieces of content on similar topics. Work them into a strategic lead nurturing campaign for even better results.
Resolution #4: Commit To Customer Experience
According to CMO.com, the age of customer centricity is here. Customer experience (CX) is rapidly becoming the largest driver of digital transformation and marketing strategy, so resolve to make deepening your customer relationships and improving your CX a primary focus in 2018.
Building an advocacy marketing program in 2018 is a smart investment and a great start to maximizing CX. Plus, it's fairly simple. All you need to do is identify your best clients and design a program that involves them in your sales process and rewards them for their efforts. Advocacy can take many forms, including testimonials, reviews and contacting your active prospects while they are in your sales process.
Working on your 2018 digital marketing and revenue generation plan? Download The Ultimate 2018 Digital Marketing And Revenue Generation Planning Guide for science-based planning tips that will make 2018 your best year ever.