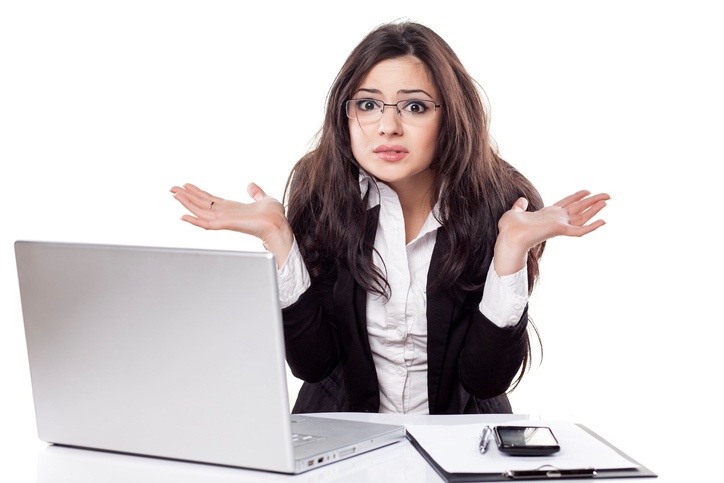 You Won't Get The Same Results For Less Money, No Matter What They Tell You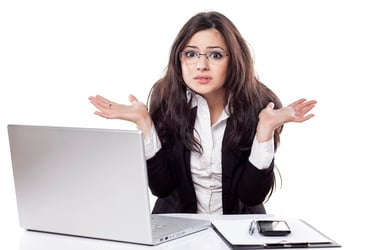 It's confusing out there. Knowing what to invest in your inbound marketing program and knowing what you're going to get, plus having a complete understanding of the expected results, makes setting your budget one of the more complex aspects.
But, I can tell you with complete confidence that you won't get the same level of results from investing $3,000 a month as you would from investing $10,000.
If you think about it, this makes sense. We can do so much more to drive people to your website and turn them into leads if we have $10,000 of budget each month versus $3,000. If someone is telling you differently, they're simply trying to sell you.
The real question you should be asking is, "What level of investment do I need in order to hit my revenue goals?" Any inbound agency should be able to give you this number. What you do with it is up to you.
How To Align Your Goals With Your Budget
Let me try to illustrate how we do this for clients. If you're currently a $10 million company and your goal is to become a $20 million company in 2017, you better be prepared to invest significantly in sales and marketing. If you're currently a $10 million company and you want to do $11 million in 2017, you can have a much more modest budget for sales and marketing.
We'll do a thorough assessment of your current marketing situation and your current sales environment to let you know the delta between where you are today and where you want to be. This is going to impact your level of investment, too.
For example, if you're already getting 5,000 people to your website each month, we don't have to focus on visitors initially; we can generate leads with content and conversions from day one. Again, a more modest marketing budget would be an option. But, if you currently have only 500 visitors, we need to do twice the work, requiring a more significant investment to drive your results.
If your agency is not working with you like this upfront, you have the wrong agency. If you're pulling marketing tactics from a menu of services, you have the wrong agency. If it seems like your agency is telling you that you're going to get amazing results in a short time frame with a low level of investment, you have the wrong agency. You're probably going to be disappointed in a few months when the results don't come in.
I'm not guessing at this; it's all based on running inbound engagements for a wide variety of businesses for the past 13 years. You get what you pay for.
What Are You Doing, And What Is The Agency Doing?
There's another way to control your budget, and that is to co-create your program with the agency and share the work. A lot of companies have marketing resources. Those resources might not know inbound marketing, content marketing or social media, but that's OK. You want an agency that's willing to work with your marketing team, teach them inbound marketing and collaborate with you regularly so that your team is part of the program.
Once your team is contributing, the budget can be reduced to reflect their contribution. For example, if your team can handle all the writing, this may take your $10,000 program down to $5,000 quickly, without impacting the results. Our team would edit, socialize and optimize the content, publish it and get it out to the influencers, fueling the program and focusing your investment on those areas that truly impact results.
Prioritization Is The Secret Weapon
How you prioritize what you work on is paramount to keeping your team and the agency team focused on what matters. You're going to need a methodology for deciding what gets worked on first, second and third. Also, there are going to be things you want to do that never make the prioritized list, but don't worry about that. This is actually an indication that you're having the right prioritization conversations.
Ideally, you want to be looking at your program every single month. Work through a prioritization exercise that pushes to the top of the list those activities that the team believes will produce the best results with the least amount of effort. By looking at the program like this, you'll be confident you're optimizing your investment and your team's time every 30 days, and you'll have the monthly results to use as a measure of ROI.
If you're seeing great results, double down and increase your budget, adding even more fuel to your fire and pushing up the results even faster. You might also find that 75% of the program is producing enough return for you to reduce the budget and focus on those tactics that are producing stellar results. This approach to managing your program gives you ultimate flexibility.
Inbound is the most complicated and complex marketing program you'll ever execute, so make sure you're teamed up with the right people, internal or external, to plan, build and optimize it.
Start Today Tip – Picking your level of investment for inbound is 100% related to your business goals and the number of leads you need in order to hit those goals. Set your targets realistically and then back into the math to uncover the number of leads you need. The more leads you're seeking, the more robust your marketing program must be. From there, build the program tactic by tactic until you have enough activity to produce the level of leads you need. Start executing and adjust as you begin to see how the tactics actually perform. Remember, until you launch your first campaign, all your planning is theory. It's only once you start getting data that you're practicing inbound.
Square 2 Marketing – Inbound Results Start With ME!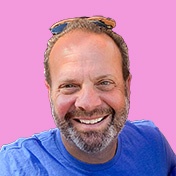 Mike Lieberman, CEO and Chief Revenue Scientist
Mike is the CEO and Chief Revenue Scientist at Square 2. He is passionate about helping people turn their ordinary businesses into businesses people talk about. For more than 25 years, Mike has been working hand-in-hand with CEOs and marketing and sales executives to help them create strategic revenue growth plans, compelling marketing strategies and remarkable sales processes that shorten the sales cycle and increase close rates.