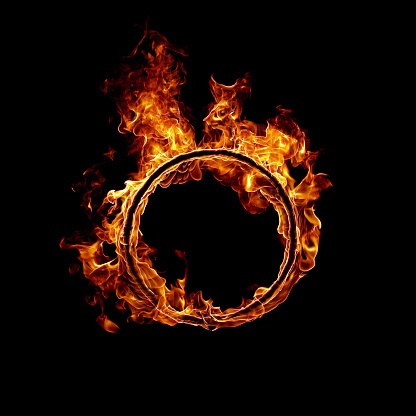 Editor's Note: Mike is off blog duty this week. We'll be featuring blog posts authored by a few other members of the Square 2 Marketing team. Happy reading!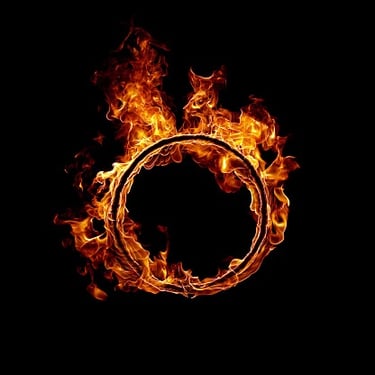 One of the coolest inbound marketing analytics tools out there right now is heat mapping. Heat mapping analytics give savvy inbound marketers access to a whole new layer of visualized data from which to optimize landing pages and other website assets.
HotJar, a popular heat mapping tool, explains it this way: "heat maps help you to understand what users want, care about and interact with on your website by visually representing their clicks, taps and scrolling behavior."
Since search engines are giving increasing weight to user behavior metrics, heat mapping, which visualizes a user's behavior patterns, is an extremely useful tool for skilled inbound marketers to leverage.
Read below to learn how to utilize the power of heat mapping analytics to maximize the performance of your company website.
1. Click Maps
Click maps show the areas of your website where users most often click - pretty self-explanatory. With heat mapping analytics, areas that get the most clicks show up in red, and areas with fewer clicks show up as "cooler," fading to yellow and then to green.
On a mobile device, this type of heat mapping is called a tap map.
What can you ascertain from click maps?
What items on your website users are most interested in

Where users are looking for more information

What users

think

is clickable but may not be (add a link!)

Natural visitor paths
Below is a click map from our 2015 marketing conferences guide page. We're able to see from this click map that users are most interested in the last event in the "featured events" table, and that users are interested in trying to filter the table by location. These takeaways are extremely useful to our inbound marketing team.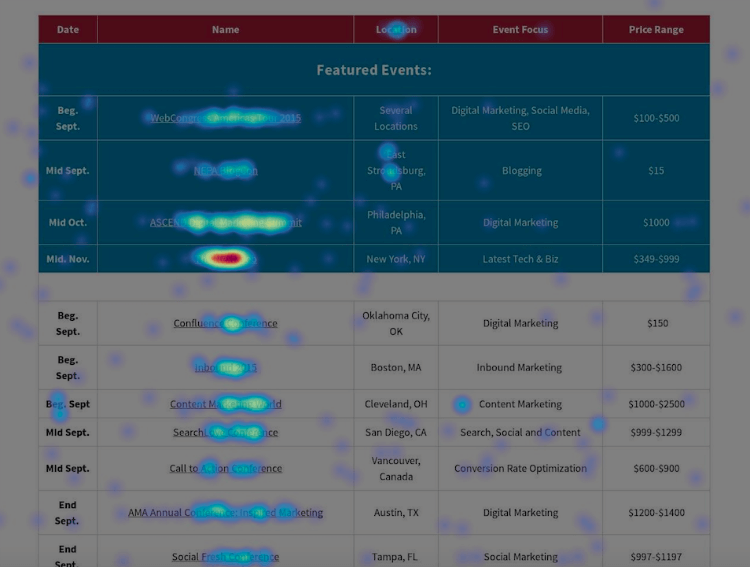 2. Scroll Maps
A scroll map shows us what percentage of users reached what point on a given web page. When you hover over a scroll map, it tells you what percentage of users have reached that point on the page.
An example of a scroll map is shown below.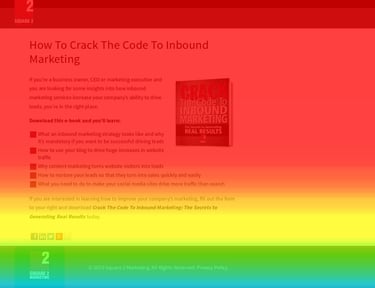 With a scroll map, you get a much clearer idea of what users are seeing on a page, not just how many people have visited the page. For example, if I'm running heat mapping analytics on this blog post, my scroll map will tell me what percentage of my readers got this far.
Why is this useful? If you're wondering, for example, why no one ever clicks the CTA button at the very bottom of your blog posts, a scroll map can give you the answer — perhaps no one has ever made it that far! Use scroll map analysis for optimized CTA placement and direction in terms of copy length and how to best leverage design elements (especially white space) in your page layout.
3. Movement Maps
Movement maps show us where users move their mouse on their screen. This data is often interpreted as an indication of where the user's eye is (people tend to hover their mouse over what they are reading).
In the movement map example below, we can see that users tend to hover, or move their mouse, over three main areas: the logo in the upper left-hand corner, over the cover image and toward the bottom of the area where the form "submit" button sits.
Movement maps usually follow an "F-shaped" pattern, because we tend to read from left to right, with a slight pause at the end of each line.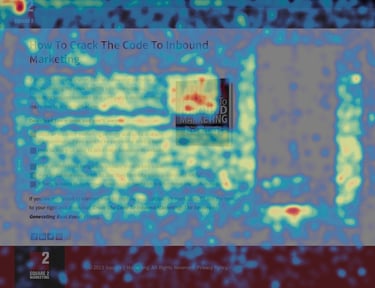 Movement maps can help you identify where your users' eyes are being drawn. With this knowledge, you can optimize your landing pages and other website pages by placing high-value CTAs in those locations. Use data from movement maps to hypothesis-test new variations of underperforming CTAs.
Heat mapping analytics provide an excellent tool for experienced inbound marketers to gain a better understanding of user behavior on company websites.