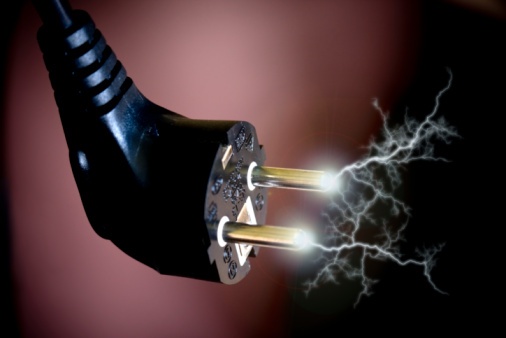 Conversion Optimization Doubles The Results From Inbound Marketing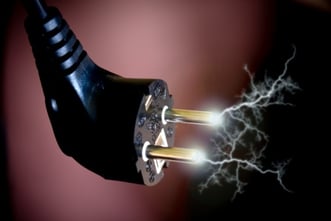 I've been pretty transparent with our excitement about conversion optimization and its impact on our ability to get leads for clients.
Since we started allotting time each month for optimizing our clients' inbound marketing programs, we've seen site-wide conversion rate lifts of 50-300% for all clients with this service improvement.
The effect that this upgrade has had on lead generation and client results has been monumental. What had once amounted to nice results is now producing amazing results.
If you're running an inbound marketing program for your company, you should be thinking about how you can add this type of tactic to it.
(By the way, I've added a fourth BONUS recommendation – my gift to you today.)
Since I'm happy to share what we do here – including the good, the bad and the ugly – it's nice to be able to share a very positive improvement with our loyal readers.
Here are three ways to add conversion rate optimization tactics to your inbound program.
CRO Improvement 1: Build In Time To Review Conversion Performance Weekly
Like all new habits, the first step is to plan for the new activity. Ask your team to set aside at least an hour each week to dig deep into your program performance analytics and look for potential areas of improvement.
For instance, you might have four landing pages on your site, three of which are turning 40% of visitors into leads and one of which is only turning 20% of visitors into leads. Assuming that each of these pages is seeing an equal amount of new visitors, improving that one underperforming page might increase lead generation by 25% in a matter of days, not weeks or months.
CRO Improvement 2: Cycle Your Improvements Weekly, Too
Identifying the areas for improvement is only the first step. The next one is actually detailing, planning and implementing a set of upgrades. You should be seeing a pattern here. The faster you identify areas for improvement, come up with a plan, implement the plan and evaluate the new performance numbers, the more continuous improvement you'll see from your inbound program.
By giving your team access to the resources they need to cycle weekly instead of monthly or quarterly, you'll see more leads in a shorter amount of time. As long as you can support the team with the resources they require, weekly cycles typically deliver the biggest lift.
CRO Improvement 3: Prioritize Conversion Optimization Efforts
Once you get good at identifying the opportunities for improvement, you might not be able to tackle them all at once. This necessitates prioritization.
One of the best ways to manage optimization improvements is to prioritize them based on the amount of value added in the least amount of time. Start with those high-value priorities that you can finish quickly, then move onto the ones that take a little longer. At the bottom of the list should be those items that will take forever and might not add a lot of value. Keep in mind that value is defined by the ability to drive leads, get results, improve conversions or drive new visitors to your site.
You can also prioritize based on what we call the "must-haves" and the "nice-to-haves." There are always features that you must have, as well as additions that you'd like but don't need. It's important to focus on the "must-haves" first and complete those before moving onto the "nice-to-haves."
BONUS CRO Tip: Make Sure Your Teams Have Access To Interactive Resources
Most of us don't have unlimited resources. If you come up with a list of conversion upgrades, you need to ensure that you have the team, the people and the expertise to deliver those improvements.
This is especially challenging in the beginning, when you've never done this type of work before. What seems like a simple change might take a couple of days to design, write, code, test and make live. If you're light on available resources, one shortcut is to work with an inbound marketing agency that has the talent, methodology and expertise to do this work quickly and efficiently.
Whether you call it growth-driven design, conversion optimization or CRO (conversion rate optimization), it's important to represent this effort in some way in your inbound program. You need to ensure not only that this regular optimization is getting done on a monthly basis, but also that you're allocating a portion of your marketing budget to get these services.
Once you start looking at your website through the lens of conversion, you should be shifting some of your internal website discussions to prioritizing these optimization tasks. These priority discussions should be happening monthly. If you do this well, you should be able to stop talking about swapping out one picture for a prettier one and start talking about making upgrades that take highly trafficked pages from a 30% conversion rate to a 50% one.
Square 2 Marketing – Leading The Reality Marketing, Inbound Marketing And Inbound Sales Revolutions!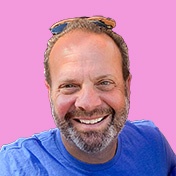 Mike Lieberman, CEO and Chief Revenue Scientist
Mike is the CEO and Chief Revenue Scientist at Square 2. He is passionate about helping people turn their ordinary businesses into businesses people talk about. For more than 25 years, Mike has been working hand-in-hand with CEOs and marketing and sales executives to help them create strategic revenue growth plans, compelling marketing strategies and remarkable sales processes that shorten the sales cycle and increase close rates.