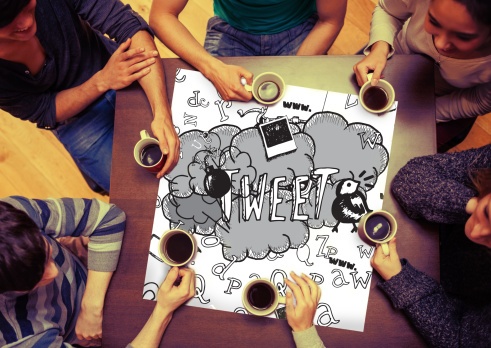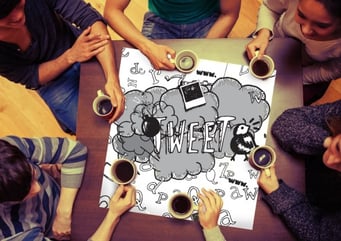 For sales professionals who only use LinkedIn for social selling, Twitter may seem a little … terrifying.
While LinkedIn feels like a networking event filled with smiling faces and business card exchanges, Twitter's more like the Wild West of social media platforms – a sea of Internet outrage, self-promotion and heated discussions about pop culture. But, if you're willing to take a deep breath and get over your fears, Twitter provides many great opportunities to enhance your inbound sales campaign. After all, Twitter recently surpassed LinkedIn as the #1 social media platform for social selling.
If you're going to start incorporating Twitter into your inbound marketing social selling and sales strategy, it's important not to fail, or as they say on Twitter, #fail. Make sure you avoid these three common mistakes that Twitter newbies often make.
Twitter #Fail #1: Acting Like A Sales Robot
Twitter users want to interact with human beings, not robots. Make sure your user profile doesn't only talk about your job and what you're trying to sell. Even with a limited number of characters, make sure to talk about your personal interests, your family or really anything that makes you seem more human and less like a machine programmed to sell.
Similarly, you need to tweet about things unrelated to work. It's acceptable for about 70% of your tweets to relate to your job and area of expertise. But any more than that and you come off as one-dimensional and unappealing. Do you like a local sports team? Great, tweet about it. Do you have an opinion on the latest Hollywood blockbuster? Fantastic, tweet about that, too. While, as an inbound sales professional, you want to avoid accidentally diving into controversy (Twitter is a hotbed of controversy and strong feelings), you also don't want to appear too buttoned-up, either.
Twitter #Fail #2: Not Staying Active And Not Listening
Way too many people forget they have a Twitter account until they have something to tweet. Then, they log in, send their tweet and log off again. It's understandable: Sales professionals are busy people and Twitter is often time-consuming. But, if you're going to do it, you better do it right.
If you want to see results from your Twitter social selling efforts, spend time on the platform every day – and not just during work hours. Pay attention to what's trending worldwide, locally and, most importantly, in your industry. When you stay active, Twitter is a powerful tool for keeping your finger on the pulse of what's going on. It provides valuable social intelligence and prevents you from committing the kinds of social media faux pas that kill sales opportunities.
Twitter #Fail #3: Not Educating And Not Engaging
Even if you're logging onto Twitter every day and following the conversation, no one is going to know the difference if you're only sending tweets and never responding to them.
As an expert in your field, you have the ability to help people solve their problems. Periodically, check in on hashtags related to your industry. When you see someone tweeting about a problem you're able to help with, respond with useful information. That way, you've activated a potential prospect, maybe even one you weren't already aware of. It's important, as with all inbound marketing, to keep your reply educational and avoid making a sales pitch.
When used properly, Twitter offers you a powerful tool for your social selling inbound sales arsenal. Just remember to avoid the opportunity-killing Twitter #fails above.
Start Today Tip – Twitter gives you the ability to segment the people you follow into lists. Place your key prospects in a list and check that list regularly. This way, you know exactly what's on your prospects' minds and won't miss out on any tweets they send that may offer a major social selling opportunity.
Square 2 Marketing- Leading The Reality Marketing, Inbound Marketing And Inbound Sales Revolutions!