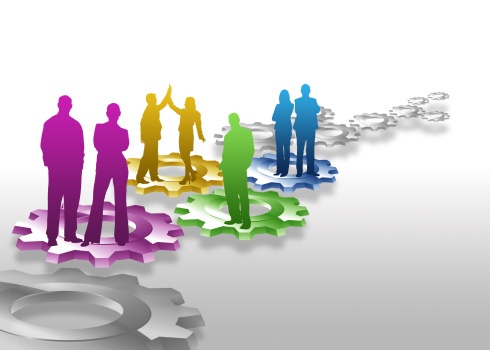 Sales processes, systems and methodologies have shifted rather dramatically in the last decade. Pushy tactics for "making the sale" put today's buyers on the defense and typically drive them away. You need a new approach to increasing close rates and shortening sales cycles.
Enter Sales Enablement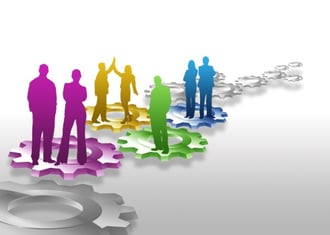 This is not just a trendy term in the industry but rather a new approach to sales that matches and even enhances your prospects' journey to a purchase. Sales enablement is about salespeople assuming the role of a guide who educates and advises a prospective customer or client along the way.
With sales enablement, you're enabling the sales process to happen in an organic way. It's a sales approach that's integrated with inbound marketing, harmonious to the client's needs and, most important of all, authentic. When you show you care, people are more easily able to put down their defenses to engage with you.
Of course, many ways exist to create a culture of sales enablement among your managers and reps, and you'll find plenty of sales enablement definitions.
Confused yet? Don't be. To start having success today, you don't need to tear down your entire sales process.
3 Sales Enablement Steps To Take Today
If you follow these three steps, you'll be much closer to guiding your prospects in the way they want and enabling a sales process that mimics the modern buyer journey.
1) Create Stellar Sales Enablement Content: The most important asset to sales enablement is educational materials that address questions a prospect is having at the middle and end of their buyer's journey. You must provide content in context.
Providing guidance through educational content gets prospects to feel safe and open up about their challenges. Sales enablement content also helps maintain meaningful conversations between your prospects and sales reps.
A big question is, "What kind of content (and in what format) addresses the middle- and bottom-of-the-funnel prospects?" We've found that case studies, videos, testimonials, decision guides, example tactics, demos and call scripts are all effective for sales reps.
2) Add Customer Advocacy To Validate Your Value: Advocacy marketing is another way to create a big impact. Advocacy programs are designed to involve your current, happy customers in your sales process.

By prompting them to send email feedback or leave positive reviews, the proof is coming from a prospect's peer rather than a salesperson. Advocacy can be highly effective at increasing close rates and shortening the sales cycle.

The best way to encourage customers to participate is to reward them and make them feel a part of a community. Small gestures like promotional items or gift cards are effective — it's not so much about the gift as much as it's about the fact that you offered a reward.
3) Develop Deeply Detailed Persona Documents: Marketing and sales are scientific, but buyers are human. If your sales reps are to truly connect and relate to prospects, they must understand prospects' needs and pains.

Persona documents feature fictional characters that represent the demographics (general background, age, gender, job description and other details) of your prospects to help your reps form a precise understanding of who they are talking to.

If your sales reps understand these demographics along with a person's motivation for seeking out a new company to work with, they'll know exactly how to speak to their pains in their language. This goes a long way toward earning people's trust.
You can make larger strategic moves for sales enablement, from using ABM to monitoring metrics and practicing change management. But to start focusing on the buyer journey right away, your sales team should make the above simple but effective changes for consistent, ongoing engagement with prospects.
Square 2 Marketing – Innovating Marketing And Sales To Match Today's Buyer Behavior!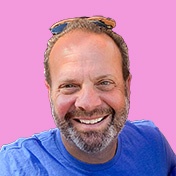 Mike Lieberman, CEO and Chief Revenue Scientist
Mike is the CEO and Chief Revenue Scientist at Square 2. He is passionate about helping people turn their ordinary businesses into businesses people talk about. For more than 25 years, Mike has been working hand-in-hand with CEOs and marketing and sales executives to help them create strategic revenue growth plans, compelling marketing strategies and remarkable sales processes that shorten the sales cycle and increase close rates.