Your Inbound Marketing Website Should Be Outperforming Your Top Salesperson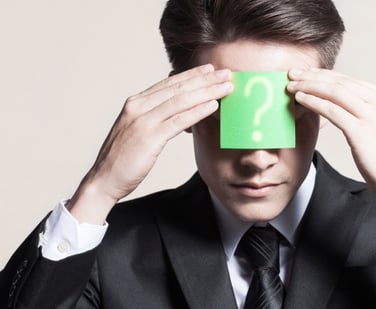 Yes, I said it. I think your website should be outperforming your best salesperson. I'll go one step further; if you turn your website strategy over to us, and let us do everything we need to it, I promise we'll outperform any of your salespeople from a lead generation perspective.
If you like the sound of your website producing a ton of leads, the changes you have to make to your website need to be identified, prioritized and then executed. Not necessarily all at once, but in a thoughtful and strategic way. By using an Agile or Lean approach to your website, we can start with upgrades that have a major impact and take a minimal effort. Then, over the next few months, we can continue to make changes based on the data and results, instead of opinions and assumptions.
Here's a great place to start. Ask yourself these three questions about your current website. Answer them honestly and answer them as if you were a prospect with the experiences, skills and knowledge of your typical prospect.
1) Do People Know Exactly What You Do And How You Can Help Them With Their Challenges?
As I've mentioned before, you have only 10 seconds to get your prospects (website visitors) to understand what you do and how you do it when they land on your home page. Now, open your home page, start the timer and after 10 seconds close the page. Then, answer the question: Is it obvious to your typical prospect exactly what your company does, how you do it and why they should continue to check out your site?
If the answer is "no," you don't necessarily need a new website, but you do need new messaging and new copy on your home page. It has to be crystal clear what your firm does. It has to be obvious what makes you different from all your competitors and it has to be painfully apparent how you can help your prospects (website visitors) with their particular challenges, pains or issues.
If the answer is "yes," congratulations! Now let's confirm that by looking at bounce rate, click-through rate to secondary pages and conversion rate on offers provided on the home page. You have all this data, right? Get this set up immediately, track it weekly and make your ongoing website optimization decisions based on this data. This all contributes to improving the leads generated by your website.
2) Does It Emotionally Connect With Your Target Prospects?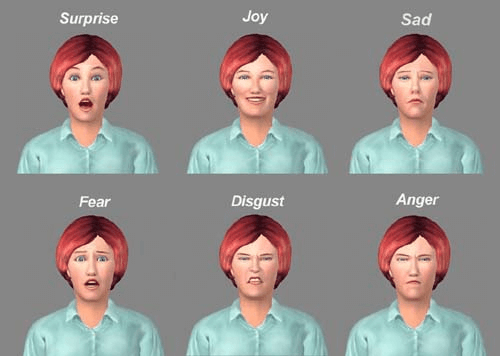 People make purchase decisions emotionally and then rationalize those decisions for the rest of their sales cycle. Think about your own purchase behavior. You stroll into the furniture store and your first response is, "I love that sofa." Then you spend the rest of the time rationalizing that decision. How much does it cost? Will it fit in our room? What is the shipping situation? Sound familiar?
What about a more traditional B2B purchase? Same scenario. You hear someone speak or you visit a website and your first impression is, "I like what they have to say" or "This company seems like one I can work with." You don't have much information, so you're making an emotional decision. Everyone does it; it's not wrong, it's just human. Now that you know this, you have to tailor your marketing to take advantage of this human condition.
You do this by creating an emotional message for your website. This is a creative exercise and it's one that requires expertise from people who specialize in creating compelling emotional messages. It's not easy to do this and ensure that it clearly articulates what you do and how you do it. But it's mandatory if you want to generate leads from your website.
3) Does It Tell A Story And Are Your Prospects The Hero Of The Story?
Since we're focusing on people and the way their brains work, let's continue that by talking about stories. Another big mistake a lot of people make with their website is they want to list out the features and benefits of working with them. Bad move. Human beings are generally horrible with details, and features along with their benefits are details people rarely remember and almost never share with others.
But if you can create a series of stories, now you're arming your new visitors with content they'll not only remember, but if those stories are remarkable your new visitors will also share those stories with other potential prospects. This is the outcome you're looking for from solid marketing messaging work.
One of the other secrets to effective storytelling is to feature the prospect as the hero instead of you, your company or your products. This is also a big mistake we see. It's much easier to tell a story where you're the hero and much harder to create a story that has your prospect as the hero. If you want more leads, you'll need to do the hard work necessary to build out a collection of prospect-centric stories.
Here's an example for our business:
"Your marketing might not be working like it used to, but it's not your fault. Your prospects have changed their buyer behavior. In fact, Harvard Business Review recently did a study of executives and 90% said they never respond to cold outreach of any kind. But not to worry, inbound marketing gives you the tools to earn your prospects' attention, drive them to your website, convert them into leads and then nurture them until they become new customers for your business. This lead-generation and revenue-generation machine might be the difference between missing your revenue goals and exceeding them. Click here to find out more."
This story has a beginning, middle and end. It features the prospect as the hero and gives them a clear course of action if the reader is interested in learning more. Of course, the copy would be shortened for the web, but you get the idea.
Online marketing, digital marketing and inbound marketing all start with your website, so you need to make sure your website has the right messaging, is prepared to handle all your target prospects regardless of the stage they're in within their own buyer journey and, most importantly, has the tools required to convert visitors into leads. These three questions are designed to help you evaluate your current site's ability to produce in all three of these critical areas. If it fails in any of these areas, you're going to be disappointed in the results.
Square 2 Marketing – Inbound Results Start With ME!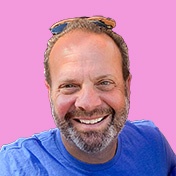 Mike Lieberman, CEO and Chief Revenue Scientist
Mike is the CEO and Chief Revenue Scientist at Square 2. He is passionate about helping people turn their ordinary businesses into businesses people talk about. For more than 25 years, Mike has been working hand-in-hand with CEOs and marketing and sales executives to help them create strategic revenue growth plans, compelling marketing strategies and remarkable sales processes that shorten the sales cycle and increase close rates.