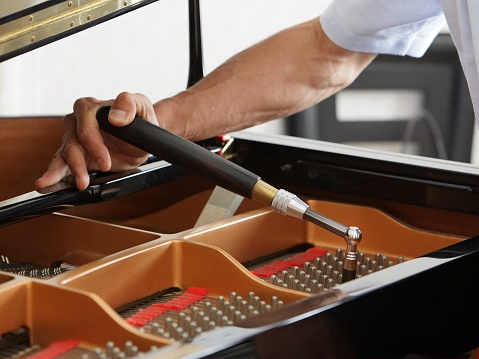 Drive Relevant Search Traffic And Qualified Leads By Continuously Fine-Tuning Your Inbound Marketing Program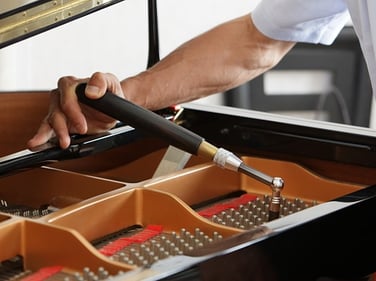 Whether you work to rank for keywords on the first page of Google or increase landing page conversions, the results of a true inbound marketing program should be more engaged prospects, more relevant search traffic and more qualified leads.
There are many ways to optimize for a successful marketing program – so many that you may be wondering where to start. By learning about these three key marketing metrics, you'll be prepared to evaluate how some of your strategies must be adjusted to meet your marketing goals.
1) Organic Click-Through Rate
The metric used to measure how many people are clicking on your link after seeing it in a search is organic click-through rate (CTR). Track this metric by using the Google Search Console tool.
Pages with a high organic CTR are pushed higher in the search engine results pages (SERPs). So by improving your organic CTR, you can improve the rank of a page, as well as the keywords attached to it.
You need to make sure your page matches users' search intent to increase CTR. In most cases, there is probably a gap between the traffic you created your page for and the traffic you're actually getting. Ask yourself, "How can I entice users to click on my link based on what it is they're actually looking for?"
To optimize your CTR, start by fine-tuning your page title and meta description, which are the texts users see on a search engine results page. Position page titles as an answer to a question users are searching for. You can find popularly searched questions by conducting keyword research.
Meta descriptions should feature:
A value proposition
Brief details
A call-to-action conveying the value of what users will see or receive after clicking
Actionable language
2) Website Bounce Rate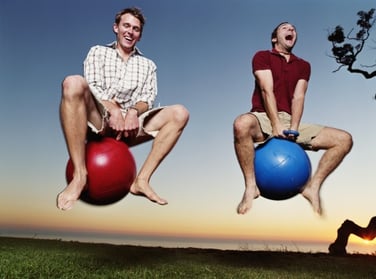 Even if your page is ranking high in the SERPs, a high website bounce rate will cause it to drop. Search engines want to know that users are reading your content. A high bounce rate indicates that your page isn't what users wanted when they clicked on your link in the SERPs, so they left your website.
You should track bounce rate using the tool Google Analytics. The most important step you can take if you have a high bounce rate is to think from searchers' perspectives.
Try this exercise recommended by Moz: If you have a high bounce rate, survey your teammates to determine what questions searchers most likely have when they search for a specific keyword.
Tell your teammates to imagine they had just searched for a certain term. Then ask, "What's the most important topic you would expect to read about?" You should also ask about the second and third most important topics they would expect.
You can even try this exercise with long-time customers, who will have a closer idea of how your prospects actually think. If your page doesn't cover the topics you discover in your survey, that's probably what's causing searchers to leave your page. You should adjust the content of your page accordingly.
3) Landing Page Conversion Rate
Your landing page conversion rate is the percentage of people who fill out a form and convert on a specific landing page. You can find this metric using the inbound marketing software offered by HubSpot.
Not only does a high landing page conversion rate get you more leads, but it also helps increase keyword ranking because search engines see that people are interested in your content.
While changing a font color or button size may help you increase your conversions slightly, you probably won't see the major improvements you're hoping for. Search Engine Land says you must think about whether your offer is truly creative and unique.
You have to stand out in your industry. It's easy to offer the same value as your competitors. For example, a consultation without clear, specific takeaways is all too common.
The top-converting landing pages have compelling offers. Put yourself in the mindset of a customer and think critically about what would be enticing enough for you to fill out a form. Then, make sure you offer prospects something valuable and original.
Optimization is an essential part of your inbound marketing program. If a page isn't successful at attracting traffic, ranking for keywords or converting at first, you have another opportunity to analyze your key marketing metrics and make effective changes. Your mindset should be one of continuous improvement.
Square 2 Marketing – Innovating Marketing And Sales To Match Today's Buyer Behavior!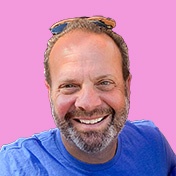 Mike Lieberman, CEO and Chief Revenue Scientist
Mike is the CEO and Chief Revenue Scientist at Square 2. He is passionate about helping people turn their ordinary businesses into businesses people talk about. For more than 25 years, Mike has been working hand-in-hand with CEOs and marketing and sales executives to help them create strategic revenue growth plans, compelling marketing strategies and remarkable sales processes that shorten the sales cycle and increase close rates.