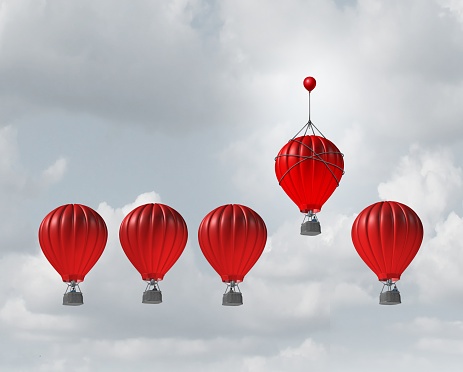 Everyone Has A Website, But Hardly Anyone Has A Website That Generates A High Volume Of High-Quality Leads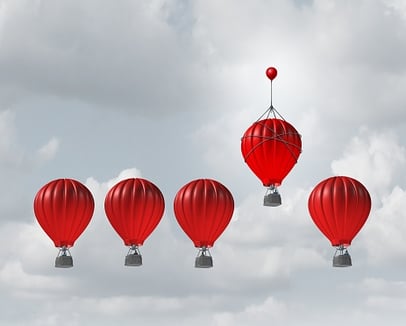 I want you to go look at your company website. What do you see? Do you see compelling, emotional and disruptive messaging that tugs at your heartstrings and motivates you to act?
Do you see a variety of offers for people at all stages of the buyer journey? Do you see a compelling bottom-of-the-funnel offer that is not "take a demo"? Do you see a site that is easy to navigate? Do you see a site that works just as well on phones and tablets as it does on laptops?
I hope you're good to go on all these aspects of your site. But if your site is like most of the sites we see all day every day, several of the aspects mentioned above could use an upgrade. Now that 2017 is coming to an end, you should be planning aggressively to make those upgrades early in 2018.
Keep in mind that your site is much more than a collection of pages that prospects look at. Your site impacts how you rank on Google. Your site impacts how your prospects view you even after they get into the sales process. Your site is at the top of your funnel. In 2018, make sure you have that strategic perspective on your website and invest in it accordingly.
Here are the website upgrades you need to be considering as part of your 2018 planning.
It Has To Tell Your Story In 10 Seconds
Ever visit a website and after looking at the home page you're not sure what the company does? Our research shows this happens about 60% of the time. Even the sites that look amazing often have messaging that is convoluted or too technical. Microsoft and Google both agree that visitors will spend no longer than 10 seconds on your site before they hit the back button.
You have just seconds to bring your prospect into your world and to tell them a compelling and emotional story that disrupts their status quo enough to stick around, click around and get to know your company. Average time on site is a metric that Google uses to decide if sites are valuable. This means your site must be rich in content, stories, offers and education. It means you must proactively design a user/visitor experience that is aligned with their buyer journey.
If you look at your site and it falls down in this area, then in 2018 you should be looking at major upgrades in all of the areas discussed in this section. Often these are not difficult to make. We're not talking about a complete website design makeover but rather just a change in the story. It could be as easy as creating new messages.
It Plays A Major Role In How You Rank In Searches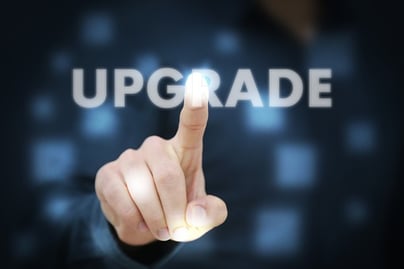 We spent an hour with a prospective client today talking about their desire to work with us on an SEO project. Great, but do you know that ranking has threads into a variety of other marketing tactics?
It's challenging to work with a client on just SEO without having to talk about content, web, conversion rate optimization and even lead scoring. What's the point of ranking highly for keywords if they're not generating high-quality leads?
Your website is one of the biggest factors associated with how you rank on Google, Yahoo and Bing. Pages rank on Google, not websites. That means your pages have to all be top notch. They should be written with your keywords in mind. They should answer questions that searchers are asking. They should drive conversion so that each page has a quality score in Google that's as high as possible.
Your onsite SEO execution is going to be woven into the fabric of your website. It's almost impossible to split out those two aspects of marketing. Here's another example: How do you select page names and URL naming conventions for your site? Some people might do it logically, like for example, www.square2marketing.com/services/demandgeneration.
That seems to make sense, right? But is that the best approach if you want to rank for the keyword "demand generation"? It might not be. Google might look at that page as it indexes your site and see it as a sales page. A page that was www.square2marketing.com/what-is-demand-generation would rank higher because Google sees this as an educational page.
This entire exercise takes strategy, planning and thinking, especially if you're redoing an active site. As you move into 2018, take a more objective look at your site's architecture, page conventions, headlines, page copy and conversion strategy if you want to improve rankings on the search engines.
It Should Be Filling Up Your Entire Funnel With Leads
Your website has only one mission — to generate leads for your sales team. If you have a site and it's not generating any leads or the lead flow is anemic, it's time to plan a major upgrade. Regardless of your industry, product or service, most sites that are producing even reasonable numbers are seeing at least 5,000 visitors a month and producing at least 50 leads a month.
If your site is below this, it's time for a series of upgrades. There is no excuse for a site to underperform from a lead gen perspective. Even the most unique businesses have people doing searches and looking for related information on the web. If you still think your prospects are not searching for your services, products or issues, think again. Even if they're not, once you connect with them, the first place they're headed to learn about your company is your website. If it's a hot mess, it's game over.
It Should Be A Sales Tool That Salespeople Use
Great salespeople use great websites. They become the go-to resource for them to help tell the story. That's because the site is packed full of educational information and the sales team has been trained on how to leverage that content. They know how to direct prospects to educational offers, they know how to use blog articles in their emails and they know how to use links to hidden pages to help make prospects feel safe.
Here's an example of a page that we use in the sales process. While we do Agile marketing for our clients, we rarely spend a ton of time explaining it to prospects in the sales process, but we always give them access to this page. For those people who truly want to dig into Agile, they love it. This page also helps us rank for "Agile marketing," which is a strategic keyword for us. This approach works well on a variety of levels, but most importantly, it drives leads.
You Should Be Optimizing It Every Single Week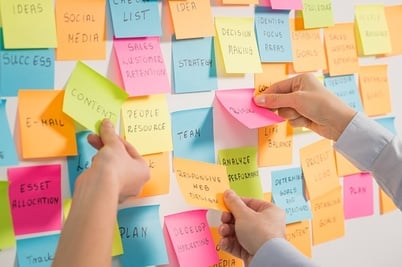 This is less about the technical upgrades you need to make and more about how you should be thinking about the ongoing upgrades that you need to make. A lot of us are used to the massive website redo projects that we undertook every three years or so. That's a thing of the past. You should never consider a complete website re-launch that takes months to complete and then you unveil to the world.
Instead, you should be working on your site in a more Agile manner. Each week or each month, you identify a handful of upgrades and then you do them. Collect data on the performance of the upgrades and then do a handful more. Each month, the site gets better and better. Each month, you work on the site, and each month, the numbers go up. When you approach your website like this, you should never have to do a big re-launch again.
You Must Be Tracking Its Performance
Finally, if you're not tracking the site's performance on at least a monthly basis, you're doing your company a major disservice. The site has one goal, and that is to perform. Visitor numbers have to increase, leads have to increase, conversion rates have to increase, the quality of the leads has to increase and the number of people interacting with the site has to increase.
Set goals, measure toward those goals and make moves each month that improve the performance.
Here's what should be your major takeaway when it comes to websites and your 2018 plan: It's an everyday activity. A day doesn't go by that we're not looking at our website and our clients' websites to evaluate the data and find places to improve performance. You can improve performance in so many places, so you'll never run out of tasks.
The key is to work with a prioritization methodology and to make sure you have resources to work on your site week after week and month after month. We create a backlog of upgrades, and every month, we prioritize those upgrades along with the other work we're delivering. This ensures that our clients' sites get a little bit better each month. We get more visitors, more leads and higher rankings each month. We're never done and we're always working on it.
This approach to your website in 2018 is going to ensure you get more leads, more sales opportunities and more new customers than you saw in 2017, and that should be your goal.
Square 2 Marketing – Innovating Marketing And Sales To Match Today's Buyer Behavior!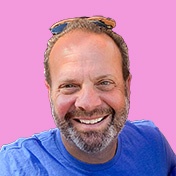 Mike Lieberman, CEO and Chief Revenue Scientist
Mike is the CEO and Chief Revenue Scientist at Square 2. He is passionate about helping people turn their ordinary businesses into businesses people talk about. For more than 25 years, Mike has been working hand-in-hand with CEOs and marketing and sales executives to help them create strategic revenue growth plans, compelling marketing strategies and remarkable sales processes that shorten the sales cycle and increase close rates.