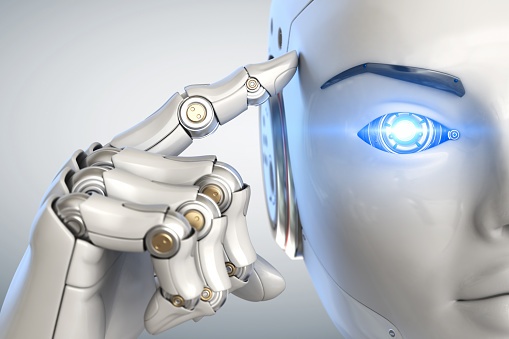 Our Ultimate Tech Stack Recommendations For Demand Generation, Leads And Revenue Growth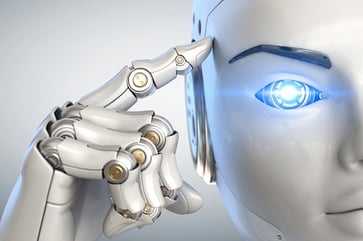 You're getting your 2018 plans in place, and that means budgets, too. Program and tactical budgets are fine, but don't forget about your marketing and sales technology requirements.
In 2018, technology is going to continue to make inroads with both marketing and sales. To gain efficiencies, access data, deliver insights and drive business results up, you're going to need tech.
To help you with your 2018 plan, we're recommending a full 2018 tech stack. These technologies are all integrated, orchestrated and tested to work together to give you all of the data, insights and advantages required to get you to your goals. Granted, this might be more of a wish list than an actual shopping list for most companies, but it's good to know what you're aspiring to execute, even if you only execute 50% of this in 2018.
Here's the ultimate revenue generation tech stack.
Moz Pro And Moz Local For SEO
If people looking on the search engines can't find your business, you might as well close shop. Today, everyone is searching for businesses, products and services like yours. Not sure? Simply go to the Google Trends page and put in any terms. You'll immediately see how many people are searching for those terms and you'll see the trends over any time frame.
Some CEOs say, "Our prospects don't use the internet to find services like ours." That might be true, but let's find out for sure. No point in guessing anymore. Oh look, 100,000 searches were executed for that keyword just last month alone, so I guess people are searching for you.
The Moz product suite is excellent at everything related to helping you get found. The Moz Pro product offers keyword research, link building, site audits, page optimization insights and more. If your business is local or even regional, consider Moz Local, as it's going to help make sure you have the correct listings on the right listing services. Duplicate listings can impact your ability to rank. Moz Local will help get those correct listings out across the web and make sure new customers find you when they're searching.
Marketo And HubSpot for Marketing Automation
Today's marketing is highly complex and requires marketing automation technology to help you automate it, analyze it and keep it updated. Marketo is ideal for larger clients (typically companies with more than five marketing people on the team) and HubSpot is a good fit for small to mid-sized clients (typically companies with five or fewer marketing people on the team).
Enterprise-level CMOs love the flexibility of Marketo, and CEOs of smaller companies love the simplicity of HubSpot. Also, if you're a B2C company and have a large database, Marketo is probably going to be more price competitive than HubSpot. HubSpot does better with B2B companies that have long sales cycles and complex sales.
Regardless of which one you pick, you need to pick one and get it quickly integrated into any of the marketing you're executing in 2018.
The Tech Stack For Account-Based Marketing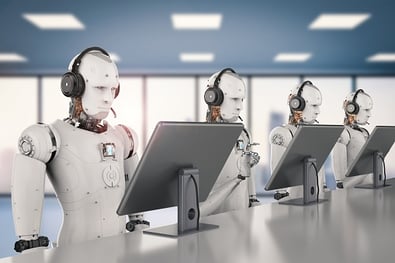 It's tough to recommend two or three products for ABM because this is such a complicated delivery model and so many potential configurations exist. In addition, the list of tools seems to grow daily. Some companies, like Demandbase and Mintigo, have solutions in several different categories, like account selection and predictive analytics or even orchestration.
Gina Miller, practice leader in our demand generation and technology practice, gives clients the following guidance: "The right way to make ABM-related tech stack decisions is to start with what you already have. A lot of ABM tools have great integrations with Marketo and Salesforce.com, but not with HubSpot. Some tools are SaaS and suck your data into their tool, so the information is accessed not within marketing automation or CRM. One of your first requirements should be integration. What integrates 'out of the box' with what you already have? This makes setup (and getting started) faster and cheaper."
If you're looking for IP-based targeting and you're already on HubSpot, using tools like AdRoll inside HubSpot to do IP-based targeting/retargeting works because of the integration they have with HubSpot. Lists can be created to use for targeted ads (such as an ABM list). Demandbase and Terminus both play well with HubSpot, too.
When it comes to attribution, sorry, but "it depends" is the answer again. Full Circle Insights and Bizible integrate with either Salesforce, Marketo, Pardot and Act-On, but no native HubSpot integration is available.
If account selection and/or audience selection is key to your program, consider Radius, Demandbase, Kwanzoo, Zeniq, EverString and InsideView.
Data quality and comprehensive data are critical to strong performance from ABM. A slew of tools are available on the lead side (such as DiscoverOrg and ReachForce), but ABM vendors like Radius and Demandbase do this on the account side. A lot is going to depend on your budget, what marketing automation and CRM you have, and the internal resources on hand to use the software.
When it comes to lead to account matching, LeanData is the frontrunner here. They've also expanded their product line to include attribution, but we're still investigating those new features. LeanData integrates well with Salesforce.
Finally, Engagio and Yesware help you with the ongoing execution associated with ABM. Play-building and orchestration of the detailed blocking and tackling that make account-based marketing effective should not be overlooked.
Mention For Influencer Marketing
Influencer marketing is quickly coming up in more conversations. It makes sense, because once you identify people with high domain authority and large audience followings that match your target prospects, you should be wanting these people to talk about you, your products, your services and how you help the people following them.
This isn't an easy task, and it takes a highly coordinated communication and coordination effort. A tool like Mention are at the top of the list since it is one of the lesser-known recommendations on our list.
Mention is going to listen for your brand and your competitors' brands across a wide variety of sources, including the web and social media sites. Once you identify people talking about you, your competitors or your industry, it's much easier to connect, engage and start participating in that conversation, driving more visitors and leads into the top of your funnel.
Lucky Orange For Heat Mapping
Website are much different today than they were even a few years ago. Today, you have long pages, scrolling stories, videos and dynamic rendering based on devices. Getting data on the performance of these sites is tougher, too.
Heat-mapping software, like Lucky Orange, gives you insights you can't get from Google or most marketing automation platforms. What percentage of people are scrolling down to the bottom of the page? If your big offer is at the bottom of a long page and only 10% of the people are getting down to it, 90% of the people are never seeing it. You need to know that.
Heat-mapping software also helps with visitors' behaviors. By tracking their mouse, you get to see where they're reading and where they're trying to click. Google Analytics tells you what they're clicking, but what about what they're not clicking or trying to click? That's just as important to know.
Wistia For Video
Everywhere you look, you see video. You see video on Facebook, on the web and on your mobile devices. Video has infiltrated our entire existence. It's not enough to simply publish videos; you need data and analytics on the performance of these videos. Wistia provides the tools to do video marketing right.
You need to give your prospects a smooth experience with your videos. If they don't load, or if they don't play smoothly, they're not getting watched. You might want to customize that "player" experience to match your brand or to fit the people watching your videos.
Videos get ranked, and video SEO tools help you to leverage video assets to drive more visitors to your website. If your videos tell a compelling, emotional and disruptive story, you have the potential to send a lot of high-quality prospects directly to your website.
Finally, you need data on your videos. You want to know who's watching, for how long they're watching, when they're leaving and what they do next after watching your video. This insight helps you create better content and better videos, but more importantly, it helps you drive more leads and generate more revenue for your company.
CallRail For Inbound Call Tracking
Not every digital marketing experience is going to produce a digital response. Some people are going to call you, and you need to know where in that digital marketing experience they called you. CallRail gives you that insight by providing numbers you can track within all of your digital marketing assets. CallRail is easy to set up, provides full call attribution features, has call routing capabilities, offers call recording for training purposes and features full integration with most marketing automation and CRM products.
In addition to CallRail, there's a new product called Traaqr, which is quickly gaining momentum. Traaqr is the first and only fully automated click to call to conversion-level tracking platform. Traaqr completely captures the customer acquisition to completed sale path and delivers unprecedented visibility into the online/offline customer journey.
HubSpot For CRM
No look at a tech stack to drive revenue would be complete without talking about sales technology and CRM. The HubSpot CRM now comes in three flavors: free, Starter for $50/month/person and Pro for $400 a month (this includes five people using the product).
Having some personal experience, in both our agency and through clients, HubSpot CRM is the way to go for most businesses. We've used Salesforce.com, Membrain and a handful of other products along the way, and HubSpot tackles all of our CRM and sales-related challenges at a price point that is reasonable.
The system is easy to set up and manage, it's highly customizable and it provides a lot of best practices built right into the software. For companies not using the full power of Salesforce.com, using something outdated or not using anything yet, this is your go-to CRM product in 2018.
Proposify For Proposal Management
One aspect of sales that HubSpot CRM doesn't handle is proposal development. This is a tech stack add-on that you're going to want to consider, and you'll find a lot of good products at fair prices. The feature sets and usability are similar. We recommend Proposify to our clients, and it's what we use. In general, it gets high scores for usability once you have a template or two set up and offers ease of delivery to prospects. The data on section views is valuable and the auto signature is nice (even if most of these products also offer that feature).
Influitive For Advocacy
One of the big moves in 2018 is going to be the activation of your customer base as part of your sales and marketing program. We're already seeing clients wanting to get their customers more involved in referrals, references, testimonials, case studies, success stories, panel discussions, client webinars and more. Tools like Influitive give you the chance to reward your customers for participating. You can also gamify that participation to incent them to do more.
You don't need technology to run an advocacy marketing program, but if you have more than a few hundred customers, it's going to make it much easier to remind, track, reward, recognize and encourage them to continue to participate in the program.
Databox For KPIs, Analytics And Dashboards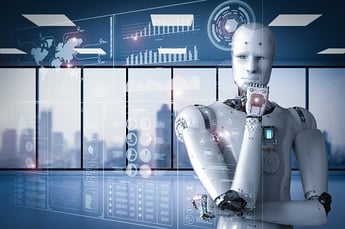 So much data and so many tools – what do you do with all of them? The key is not creating reports. The key is using reports or dashboards to gain insight into what actions are required to drive performance.
Databox is a fully customizable dashboard tool that aggregates data from almost any source and feeds it back to you in a way that helps you start to see what action is required based on past performance. You'll still have to tell it what to look at and how to present it to you, but that should make it easier to know what the data is telling you and how to act on it.
The results are dramatic. You respond to data more quickly and act more quickly. This ultimately produces results and lift more quickly. If you get access to the right data, you gain insights you might have missed until months or even longer down the road. Again, this allows you to act more quickly and improve performance much sooner.
The software solutions you select for your tech stack are going to be as personal as the type of attire you feel the most comfortable in. Even when you line up all of the reviews and comparison data available online, almost no one would blindly buy the top-rated tools in every area. It's important that you go through a selection process and, here's a big tip, define your requirements and major pain points before you start looking. Make all of the software vendors show you how they handle your specific requirements. There are no right answers, only your questions and your answers.
Square 2 Marketing – Innovating Marketing And Sales To Match Today's Buyer Behavior!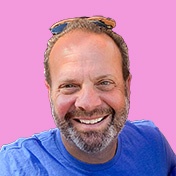 Mike Lieberman, CEO and Chief Revenue Scientist
Mike is the CEO and Chief Revenue Scientist at Square 2. He is passionate about helping people turn their ordinary businesses into businesses people talk about. For more than 25 years, Mike has been working hand-in-hand with CEOs and marketing and sales executives to help them create strategic revenue growth plans, compelling marketing strategies and remarkable sales processes that shorten the sales cycle and increase close rates.