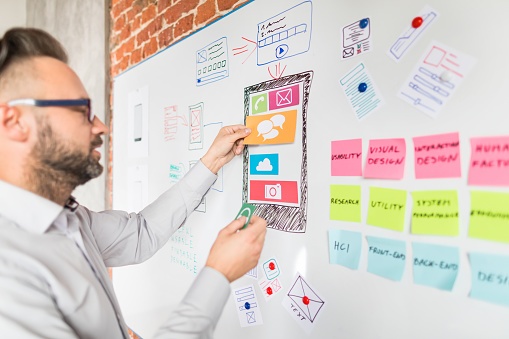 Shift Your Focus From Publication To Promoting And You'll See Lift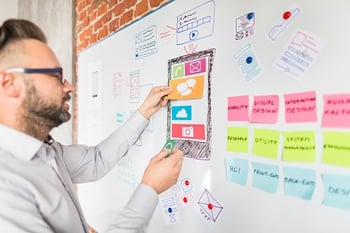 Digital marketing gurus everywhere are still desperately trying to figure out what to do with social media. Everyone agrees that it's an excellent vehicle for getting your message out (especially if you're a B2C company), but do you create social media lead generation? The jury is still out.
Yes, you can run fun campaigns and drive a ton of likes, follows, friend requests and connections, but how valuable is all of this? How does campaign success like this impact revenue growth, and how do you calculate ROI on metrics like friends and followers? These are great questions to ask.
As you move into 2018, here are some social media marketing upgrade techniques you should build into your plan to drive more high-quality visitors to your website and get them to engage with your content, and then how to use social to convert those leads into new customers.
Facebook Is For B2B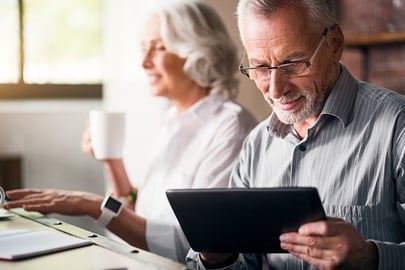 For years, people have said Facebook is only good for B2C companies. Guess what? CEOs, business owners, VPs, SVPs, board members and executives of almost any level have Facebook accounts and they're on Facebook. Better yet, Facebook has introduced some segmentation and targeting tools that make it a highly attractive tool for B2B companies.
Even better, Facebook is all-in on video, which we'll talk about in detail later. Facebook makes it easy to create, target, share and promote content and video content. Perhaps the most interesting part of the Facebook advertising platform is the audience attribution features, which help Facebook find people who match the people you've already identified. This learning feature helps match your content with people who should want your content.
Amplify Content With Paid Social Campaigns
You can increase the value of content you've created or plan to create next year by leveraging social marketing. Of course, the best way to execute this amplification program is to have a highly active audience growth strategy around your social audiences. While followers, friends and connections don't pay the bills, when it comes to amplifying your content and your overall corporate messaging, these audiences do help.
If this amplification approach makes sense, then you should keep this in mind: Attempting to amplify your company or brand is not going to be as successful as attempting to amplify specific content offers. We see this all of the time with companies using social paid campaigns to promote themselves or to promote non-value-oriented offers like demos and free trials. The performance of these offers is low, just like they are when these are on your website.
Once you start promoting top- and middle-of-the-funnel offers with social advertising, you'll see the performance of your campaigns improve, and as long as you nurture correctly after people convert, you'll be in a good place.
Publish Regular Content Updates Across Each Channel With A Unique Channel Strategy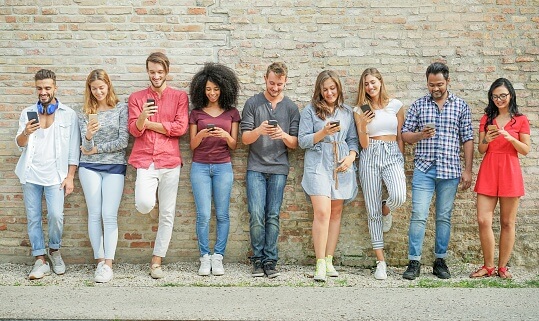 Not all social channels are created equally. I'm not even talking about the differences between LinkedIn and Instagram, which are obvious. I'm talking about the subtle differences between how you use LinkedIn and Twitter or Twitter and Facebook. Each of the channels should have its own content creation plan, posting schedule, promotional approach and expected results.
We've also advised clients to not try to tackle all of the social networks at once. Instead, we recommend prioritizing and optimizing them in order of importance. If you're looking for CEOs, LinkedIn is the place to start. Put all of your focus, energy and budget on LinkedIn. Once you have a successful tactical strategy that's producing desired results, then move on to network number two.
Make Video The Star Of The Show
Regardless of your network selection process, you need to make sure your content is heavy on video. Video is transforming the content marketing space and overtaking almost every other type of content. There are some good reasons why video marketing is so hot.
This HubSpot blog on video marketing statistics points out that "43% of people want to see more video content from marketers" and "51.9% of marketing professionals worldwide name video as the type of content with the best ROI." Did you also know that 85% of businesses report having internal resources to produce videos and that high-tech and manufacturing companies produce the most video content?
If you're not using video to attract new leads, engage your leads with your content and turn those leads into new customers, you're missing out on a few major opportunities. In fact, if you look closely at sites like Facebook, it's starting to look more like a cable network than a social site. More and more posts include video, and you end up working through your feed like you work through your cable guide at home.
Track These Key Performance Metrics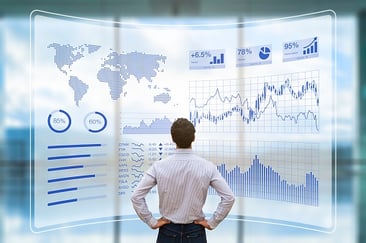 Follower growth (or the growth of your connected audience) is one of the easiest metrics to track and one of the most obvious metrics to measure.
Typically, we track total audience or total reach (we use both labels for this metric) for our clients. This gives us an indication of how big our connected audience is and the potential reach if and when we use the network to publish.
Likes and reactions represent a metric that provides insight into how engaged your audience is with your content, message and stories. The higher these numbers, the better connected your content is with the issues your audience cares about most.
Visits to your website from social sites is a highly important metric as it represents two related metrics: leads from social and the conversion rate for visitors to leads from social sites. These numbers tell you how good your social promotions are at bringing people back to your site, and it's also an indication as to the quality of those visitors. If they're turning into leads, they're quality. If this is a low number, the visitors you're bringing are not the right people to convert into leads.
Finally, you'll want to look at the costs associated with the visits and leads from social, especially if you're spending money on social ads. Cost per click, cost per lead, cost per sales opportunity and cost per new customer all need to be measured on a monthly basis.
Giving up on social is kind of like giving up on email marketing. You know you have to do it, but getting major lift is challenging. Just as you would never consider eliminating email marketing from your tactical plan, don't consider eliminating social media either.
We've found that integrating social channels into your campaigns as campaign components produces better results than simply publishing all of your content across all of your challenges with the all-in-one blast strategy we see most often used.
Square 2 Marketing – Innovating Marketing And Sales To Match Today's Buyer Behavior!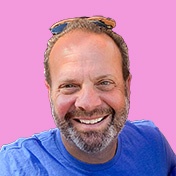 Mike Lieberman, CEO and Chief Revenue Scientist
Mike is the CEO and Chief Revenue Scientist at Square 2. He is passionate about helping people turn their ordinary businesses into businesses people talk about. For more than 25 years, Mike has been working hand-in-hand with CEOs and marketing and sales executives to help them create strategic revenue growth plans, compelling marketing strategies and remarkable sales processes that shorten the sales cycle and increase close rates.