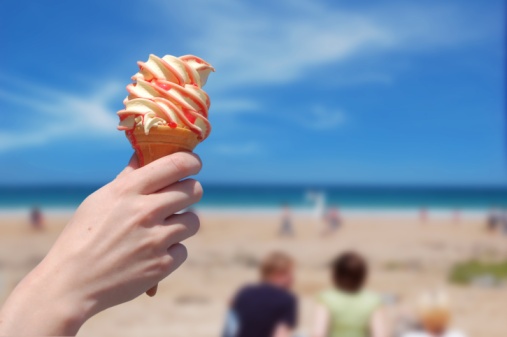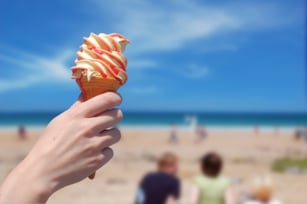 Unless your business is related to tourism or sells ice cream, there's a very good chance that as temperatures rise, sales drop. For B2B businesses, this is largely driven by the fact that many customers go on vacation for large portions of the summer.
While it may be tempting to just give up on generating sales until the weather cools, the constant need for revenue generation doesn't allow this. To overcome the revenue declines that come with summer, inbound marketing departments must support inbound sales departments.
Check out the two inbound marketing tips below that should help you boost sales through the summer months.
#1. Double Down On Social Selling
Even if your leads and prospects leave their offices during the summer, they're still probably using social media. Inbound marketing departments should devote extra resources during this time to perfecting their social media strategy.
Start by working with your sales team to make sure their LinkedIn profiles are optimized for social selling. An inbound-optimized profile draws leads to your sales department and helps establish the trust necessary to maximize conversions.
Research at what times of the day your targets often visit social platforms such as Facebook and Twitter. This helps you to appropriately schedule posts that link to helpful, educational content. It's important to help solve their pains (and establish your business as a thought leader) at their convenience.
#2. Refine Your Inbound Marketing Strategy
The summer months are a great time to take a close look at your inbound marketing strategy and make tweaks as needed.
Start by questioning all of your assumptions. If you've been working based on anecdotal evidence about your target buyers and their behavior, conduct additional prospect research to verify these assumptions are correct. A small change in how you approach your prospects could lead to a big boost in conversions.
Finally, don't forget to dive deep into your inbound marketing metrics. While there are metrics you should be checking every day, every week and every month, the summer offers an opportunity to examine data over several months (or even a whole year). Look for patterns that help you make improvements to your inbound marketing strategy.
Don't let a summer sales slowdown get you down. Instead, follow the tips above to help fill the gaps and keep revenue healthy.
Start Today – Make sure you're considering the subtle ways that summer creates shifts in buyer behavior. Most people prefer "light and easy" during this season, so keep your content shorter. As with all seasons, people are still going to react poorly to hard-sell techniques. Make sure that your sales department is extra cautious to avoid this outdated strategy.