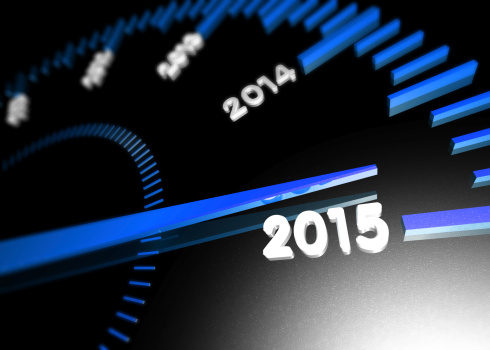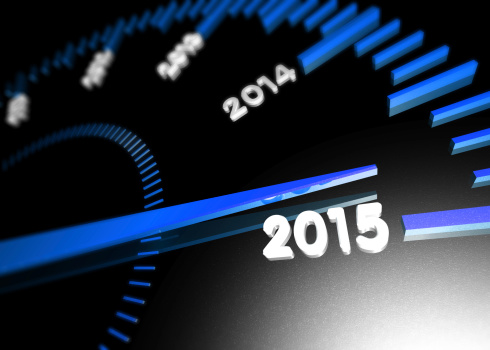 As you start thinking about the marketing strategy for your business, you should be considering what makes a solid inbound marketing strategy as opposed to a traditional marketing strategy.
This is one of the most critical elements – and one of the most overlooked. A missing or undercooked marketing strategy is also a major reason why we've seen inbound marketing programs fail.
If you have your marketing plan for 2015 or you're in the process of putting one together, here's a checklist of items your plan MUST have in order to get your business found on the Web, generate leads for your business and exceed your revenue projections.
Do you have a solid business strategy?
No matter how good your marketing or your plan, it won't matter if your business isn't built on a solid strategy. Make sure you're helping people solve a major pain point. Make sure there are enough people with this pain to support your revenue goal. And make sure you're prepared to make your business remarkable in its industry.
Are your business goals or revenue projections realistic?
We talk to a lot of business execs who have lofty revenue goals. If your business is doing $10 million in revenue this year and you want to do $15 million next year, you need enough website traffic, sales people and investment dollars to get to your goals. If you don't have these assets, you need to set more realistic revenue projections.
Have you created detailed personas for your targeted prospects?
The power required to light up a room with a light bulb is the same that's required to cut concrete with a laser. You need to be laser-focused on who you want to attract to your business with your marketing. The personas help you profile these people specifically.
Do you know their pains and how they articulate them?
Your prospects want to know that you understand their pain. To illustrate this, you need to be able to show your prospects – right on your website – that you get it and can help them. Don't gloss over this, as it's an important first step to getting your prospects to connect with your business.
Do you know how you're going to solve their pains?
Once your prospects see you understand their challenges, they need to know how you're going to help fix them. You have to be clear and concise about how, exactly, your company solves their issues.
Do you know what makes your business remarkable?
This is, by far, one of the most important aspects of a strategic inbound plan. If your business isn't remarkable, it's invisible. We often tell clients that if you don't have anything interesting to say about your business, don't spend any money on marketing. Click here to learn more about what being remarkable means to your company.

Is everyone in your company able to tell your stories effectively and in the same exact way?
People remember stories. People share stories. The human brain is programmed to connect with stories. If you're currently marketing features and benefits, you're on the wrong path. Convert those into interesting stories that feature your clients. Make them the hero in your stories, and you'll hit your goals. Market features and benefits, and you'll waste a lot of money.
Have you translated your revenue goals into lead goals, site visitor goals and conversion rate goals?
You'll never win the race if you don't know where the finish line is. You have to know your key performance metrics, which means understanding exactly how many leads you need in order to hit your goals and how many website visitors you need in order to generate enough leads. It also means knowing your close rate on sales opportunities. Once you know these magic numbers, you can make improvements all year to help exceed your goals. Now, that sounds like a plan to me.
Have you done the keyword research required to focus your SEO and content efforts on the people ready to buy today?
If you think you know what people are searching on, you might be right and you might be wrong. We find that most clients are off base to some extent. Make sure your planning includes doing enough keyword research to create a set of highly searched keywords that align perfectly with your business. And make sure you know how often those keywords are used and how difficult it is to rank for them. Finally, search is quickly becoming contextual, so include a list of typical prospect questions in your search engine optimization planning.
Do you have a 12-month editorial calendar for all of your content needs?
Content is key to driving both website visitors and leads. The key to executing content marketing is planning it out for the year. You can do it quarterly, too. Once you have content ideas that match the rest of your inbound strategy, the content creation exercises are easy.
Do you have a 12-month schedule for all of your inbound marketing activities?
Inbound is much more complicated than traditional marketing. You need to plan at least three months in advance and probably more like 12 months ahead to ensure that all of your inbound tactics are perfectly integrated. If you don't plan ahead like this, you lose some of the multiplier effect that inbound produces when all of your tactics are executed from the same playbook.
Do you have a 12-month budget for all of the associated investments?
You're going to need to put some money aside for tactics like social media advertising, for technology tools like HubSpot and for tactical support that you don't have in house. This could include graphic design, copywriting or website support. You need to know a full year's worth of tactics to know exactly what you're planning to invest.
Have you made sure that all of your inbound marketing activities are tightly integrated?
Tightly integrating all of your inbound tactics is a requirement. The only way to ensure that your messages are consistently being shared via content, email, your website, social media and the sales team is to create a plan that clearly illustrates how you're going to ensure a tight integration. Don't skip this step – no matter what advice you get from anyone else.
If you think you have solid answers to all of these questions, you are probably ready to finalize your plan and get ready to execute in 2015. If a few of them stumped you, consider doing a little more research and prep work before you move onto execution. If you're reading these and wondering what you've been working on for the past few weeks, it might be time to seek professional help – and not the kind that requires you to lie down, but rather the kind that actually creates these types of plans for a living.
Start Today Tip – There are still 30 days left to get your strategic marketing plan straightened out. Run through the questions above and make sure your marketing plan is actually strategic. Since this is likely your first inbound strategic plan, also be certain that you have the right inbound elements. Creating a strategic inbound plan doesn't have to be intimidating if you use the resources available to you on this site and others. Click on the button below to access a free guide that will help right away.
Square 2 Marketing – Leading The Reality Marketing And Inbound Marketing Revolutions!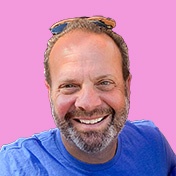 Mike Lieberman, CEO and Chief Revenue Scientist
Mike is the CEO and Chief Revenue Scientist at Square 2. He is passionate about helping people turn their ordinary businesses into businesses people talk about. For more than 25 years, Mike has been working hand-in-hand with CEOs and marketing and sales executives to help them create strategic revenue growth plans, compelling marketing strategies and remarkable sales processes that shorten the sales cycle and increase close rates.