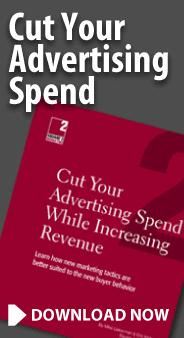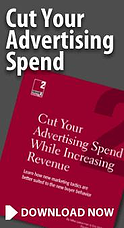 One thing we all have in common is that we want more leads. If you're a business owner, CEO, marketing professional or agency owner your business is fueled by leads.
Many of you are challenged to find all the leads you need to grow your businesses. All of you have websites and most of you are failing to leverage your website as the lead generation machine it could be if only you made a few small changes.
If you make these 10 changes, you'll see the number of leads you get from your website increase.
1. Add a Free Report to the home page – Right now most of you only have a Contact Us page. This means the only people reaching out to you are those who are ready to buy. What about those people who just want to learn more, but aren't ready to buy? Get them involved by offering educational content like a free report, tip guide, research study or ebook.
2. Create a graphic Call To Action button for the Free Report – You have to grab your prospects' attention right on the home page. Create a visually interesting Call To Action button (like the one pictured in this post) and use it to promote your new educational content.
3. Add a blog and blog at least two times a week – Almost every single visitor to your site checks out your blog. They don't really want to read all that marketing speak on your site, but they want to get to know you. The blog gives them a chance to hear your voice, see your perspective and approach your business. If you include a Call To Action in each blog post you write, you'll get more leads.
4. Add video to your home page – People love watching videos. Putting videos on your home page gets visitors to engage and keeps them on your site. In addition, it allows you to tell your story with words, pictures, sound, music and visual images, as opposed to a static website that requires them to read every page.
5. Add a testimonial to your home page – Without a validating point your message is incomplete. Your website visitors don't believe you. They know you're marketing to them. Add a testimonial, case study or success story from a customer and now they hear it directly from someone just like them.
6. Change the image on your site to something that your prospects can relate to – You only have 10 seconds to get a website visitors attention before they hit the back button. Compelling images that emotionally connect them to your business are required.
7. Identify 10 strategic keywords and make sure you're using them correctly on your site. If you start a website project without any idea of your keywords, you are wasting valuable time and money. Get the research done upfront so you know what terms prospective clients are using to find you and then use those terms in your website copy, meta tags, and page headlines.
8. Add a webinar, free assessment or in-person event to your site – The more opportunities on your home page for visitors to get involved, the more leads your site will generate. If you added the free report, now consider adding an event, assessment or other opportunity for you to display your industry knowledge.
9. Make sure the home page messaging is about your prospects and not about you – Don't talk about yourself on your home page. Your prospects don't care. Make sure you are talking about them – their pains, their challenges – and how your solutions solve those pains.
10. Start an email marketing campaign to your customer, prospects and partners – Most businesses don't touch their customers, clients, prospects or partners frequently enough. This causes them to forget about your business. Regular email marketing campaigns remind your prospects about your business. Emails also remind your customers about other services you provide and they remind your partners to refer business your way. Use this marketing tactic to drive people back to your website where they can convert into leads for your business.
Start Today Tip – Want more leads right now? Take Tip One and Tip Two and put them on your website tomorrow. You will get leads from your website in short order. Longer term, start looking at some of the others tactics and plan to make these changes. You might need your webmaster or outside website company to help.
Square 2 Marketing – Leading The Reality Marketing Revolution!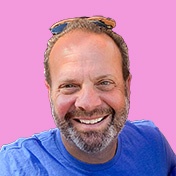 Mike Lieberman, CEO and Chief Revenue Scientist
Mike is the CEO and Chief Revenue Scientist at Square 2. He is passionate about helping people turn their ordinary businesses into businesses people talk about. For more than 25 years, Mike has been working hand-in-hand with CEOs and marketing and sales executives to help them create strategic revenue growth plans, compelling marketing strategies and remarkable sales processes that shorten the sales cycle and increase close rates.