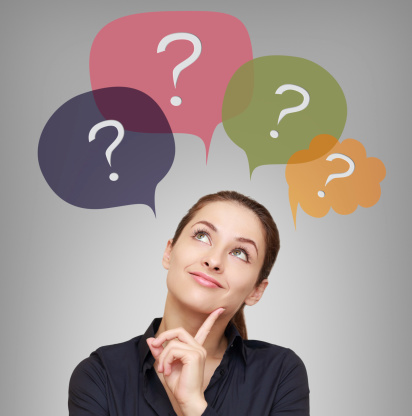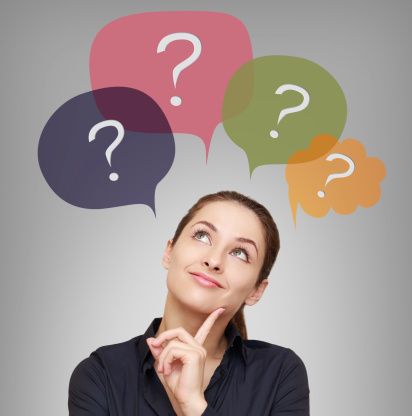 Back in April, I wrote an article that included the key questions you need to consider asking your inbound marketing agency before you hire them. I took another look at that article and believe it or not, the list of critical questions has changed dramatically in just a few months.
Here are the NEW questions to make sure you get the best inbound marketing agency for your business.
What does the strategy and planning phase of the engagement include?
Back in April we simply recommended that your agency have a strategy phase of their engagement, but today you need to look deeper and make sure that any strategy work being done for you includes not only personas, but also messaging, differentiation, content planning, editorial calendars, budgets, schedules and projections for both website visitors and leads.
How will you infuse search strategy into the content creation and execution?
Today, search engine optimization is so connected to content marketing that you need to see exactly how your agency of choice is planning on connecting search and content. How much SEO expertise does the content team pose? Who is responsible for creating and delivering content as part of the engagement? Make sure you understand your agency's defined process to ensure on- and off-site SEO and how that work will impact your results.
What is the full complement of team members that will be working on my business?
Inbound is complex. Simply assigning a single point person is a recipe for failure. You should be looking for a team. You want a senior person to help with long-term strategy and directional guidance. You want someone to handle the day to day and you also want search, social and content expertise to be intimate with your business all throughout your engagement.
How do you ensure your entire team is intimate with our marketing strategy?
You should be meeting and working with everyone on your inbound team. This includes content, design, interactive and marketing people. If all these people are involved in the strategy, planning, foundation building and then optimization phases of your engagement, you're going to get the best results. If these people are freelancers and pop in and out of the engagement, you're probably going to struggle.
After we launch, what does the team do to optimize our inbound program?
Getting an inbound program off the ground is actually easy. But getting an inbound program to perform and improve month over month is much more challenging. Ask your inbound marketing agency to tell you, specifically, what goes on month over month to optimize performance so that at the end of the engagement, the results come in above expectations.
How many inbound engagements has your team executed over the past two years?
This might be one of the most important questions to ask. Why? Inbound expertise comes from experience running inbound programs. The more you do, the better you get at driving results. Unfortunately, this means you should be looking for bigger agencies, with bigger teams and bigger client portfolios. No, bigger isn't always better, but in this case, agencies with more experience and more clients are going to be better at inbound.
Do you have experience working in my vertical?
This question isn't about experience in the traditional sense. In our opinion, you don't want an agency that only works in a single vertical, because that usually brings the same recommendations for all of their clients. What you are looking for is an understanding of a particular industry so that the team supporting your inbound effort understands your business and your industry, and won't have to spend a lot of time learning your industry. This typically means a faster track to results.
Are you willing to put your money where your mouth is regarding performance commitments?
Any inbound agency worth their weight should be willing to make a financial commitment that's connected to performance. If they're not, consider another agency. The nature of this performance-based relationship varies, and this should come with a solid, contractual agreement that you're willing to commit to as well.
Are you going to help me, our team or our company learn how to do inbound?
You should be looking for an agency that's willing to teach you how to do inbound. This is important if you want to bring your inbound program in-house. Even if you don't want to ever take the program in-house, the smarter you get around inbound, the more valuable you're going to be to your organization.
What are your company's core values?
This might seem like it's from left field, but it's not. You should be looking for a strategic partner – and not a vendor – for inbound services. If your strategic partner and your company don't align around basic core values, you might have a difficult time getting on the same page during the engagement. Simply ask your potential partner to share their core values with you. If they don't have them and you do, this might be a misalignment. If you don't have them and they do, take a look at their core values and make sure you can connect with them.
Inbound requires a long-term, strategic commitment. If you're not thinking about your inbound effort like this, then you probably aren't thinking about it correctly. Look at the selection process the same way you look for a spouse. We get married to our clients. We consider them friends and we're looking for long-term relationships. If your agency of choice isn't thinking about their engagements in a similar way, my advice for you is to look for another agency.
Start Today Tip – It's a complicated exercise to select your first inbound marketing agency. Make sure you're all in on inbound before you start down this path. Once you're committed to inbound, start your search with the questions above. One thing to make sure you stay away from is packages, packaged pricing or published pricing. Agencies with this approach don't truly understand that inbound is a methodology that has to be applied differently to each company. One-size-fits-all is the worst possible approach to generating real results for clients. Make sure your program is customized and personalized based on one thing only – your business goals.
Square 2 Marketing – Leading The Reality Marketing And Inbound Marketing Revolutions!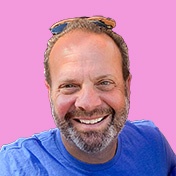 Mike Lieberman, CEO and Chief Revenue Scientist
Mike is the CEO and Chief Revenue Scientist at Square 2. He is passionate about helping people turn their ordinary businesses into businesses people talk about. For more than 25 years, Mike has been working hand-in-hand with CEOs and marketing and sales executives to help them create strategic revenue growth plans, compelling marketing strategies and remarkable sales processes that shorten the sales cycle and increase close rates.