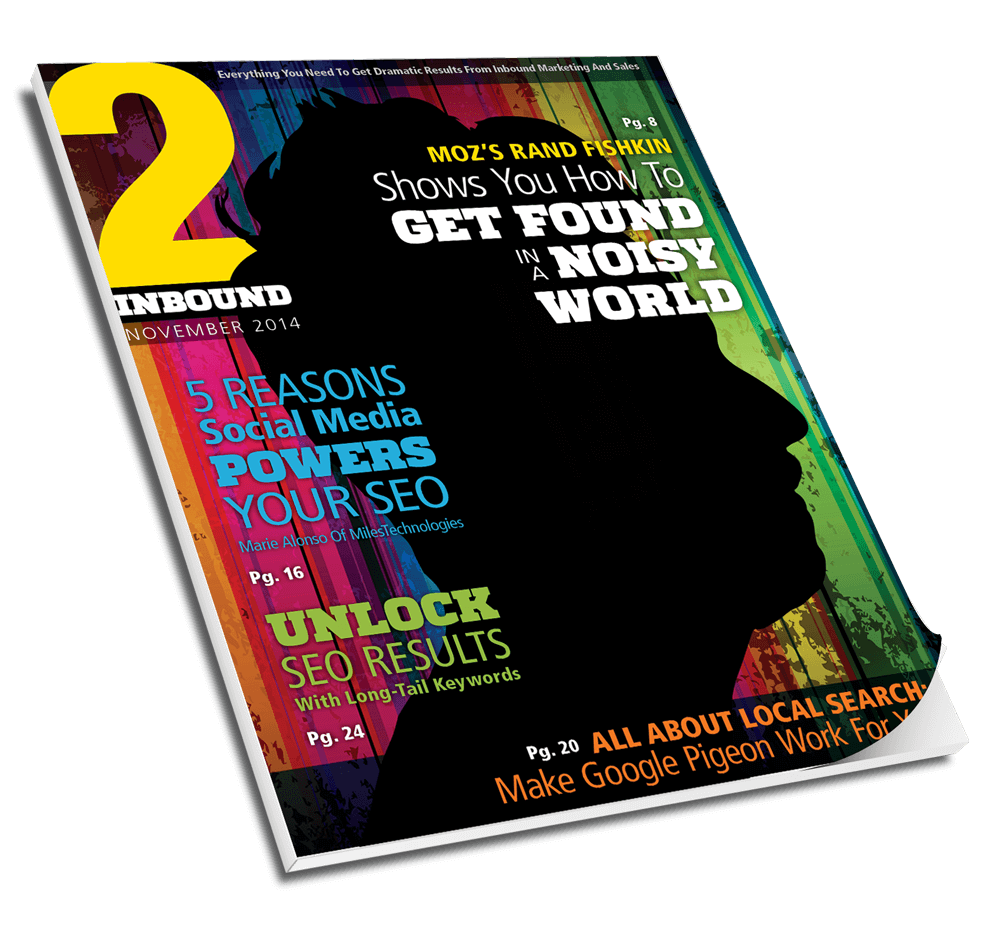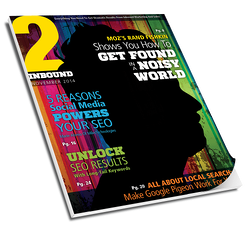 In this month's issue of 2Inbound, Rand Fishkin, Co-founder and former CEO of Moz (now "Wizard" of SEO), suggested that simplifying your SEO approach might actually allow you to cover some of the more important elements that should be part of your SEO strategy.
But, search engine optimization is a complicated practice, so what does it mean to simplify your approach? Sounds easier said than done, right?
Here are 10 ways to simplify your approach and generate more leads.
1. Don't Do Anything Before You Create A Strategy
Inbound marketing and search both require thinking before you jump in and start doing. Once you define the keywords, keyword phrases and questions for your optimization efforts, the rest of the activities fall into place. Doing this strategy work first makes tackling search much easier.
2. Write For People, Not Computers
If you're writing content that you think Google will like instead of content that you think people will like, you're heading in the wrong direction. Don't think you're going to game the system. Google has over 200 search rules, and nobody knows all of them. Create content for people, and you'll thrive.
3. Just Create Great Content
It's not hard to create content. It's hard to create great content. It's even harder to create great content over and over again. The better your content, the more it's going to get shared and help you rank. One rule we follow is making sure that content answers prospects' most pressing questions.
4. Ask Your Friends To Share
Some people share on their own, but most of us need to be reminded. There's nothing wrong with asking your peeps to share your best content. Ask them to retweet and share with friends on Facebook or connections on LinkedIn.
5. Follow Basic Best Practices
There's a variety of best practice when it comes to content creation and search. Make sure you know what they are, follow them religiously, teach them to the rest of your team and create processes that allow you to deliver them over and over.
6. Use Tools To Keep You Consistent
One way to make sure you're following best practices is to use tools like HubSpot. When you write a blog article on HubSpot, the software reminds you about keyword usage, tagging, images, CTAs and more. This is a great way to ensure that your content is created with search in mind, every time.
7. Set Goals
Inbound practices help push up overall performance. But, in order to know whether or not what you're doing is working, you have to set goals. When it comes to search, pick a handful of keywords, benchmark your current rankings and work to improve them. Don't limit goals to keywords, however. You also want to set goals for overall site visitors from organic sources.
8. Keep Track Of What Works And What Doesn't
Not everything you do is going to produce positive results. This means that you have to keep a running list of what you do, what works and what doesn't. Then double down on those search improvements that work and stop the ones that don't. Yes, this requires a more scientific approach to your marketing, but the results are worth it.
9. Stay Connected To The Search Community
Search engine optimization is one of the most complicated tactics in an inbound marketing engagement, so you should find a handful of bloggers, magazines, websites or conferences that provide the latest information on what works and what doesn't. This, coupled with your own experiments, is going to produce a nice up-and-to-the-right movement for your search results.
10. Feel Free To Experiment As Needed
Experts in the field of search and inbound marketing are few and far between, despite what some might want you to think. This means that you have an opportunity to become an expert on your own business by creating, running, tracking and then redoing a series of experiments. You'll quickly see what works and what doesn't. Once you apply this, you're going to be your own expert.
Use these 10 techniques, and over the next few months, you're going to see your organic visitor numbers rise. If you're applying other inbound marketing tactics and you have a solid conversion strategy, you should expect an increase in leads, too.
Start Today Tip – Search doesn't have to be complicated to be effective. In this month's issue of 2Inbound, Rand and a host of other SEO experts share their secrets to help your business get found on the Web. Click the button below to read the November issue, and subscribe to 2Inbound for tons of practical tips to help your business get found, get leads and grow sales.
Square 2 Marketing – Leading The Reality Marketing And Inbound Marketing Revolutions!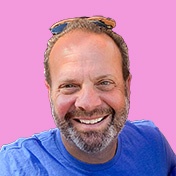 Mike Lieberman, CEO and Chief Revenue Scientist
Mike is the CEO and Chief Revenue Scientist at Square 2. He is passionate about helping people turn their ordinary businesses into businesses people talk about. For more than 25 years, Mike has been working hand-in-hand with CEOs and marketing and sales executives to help them create strategic revenue growth plans, compelling marketing strategies and remarkable sales processes that shorten the sales cycle and increase close rates.