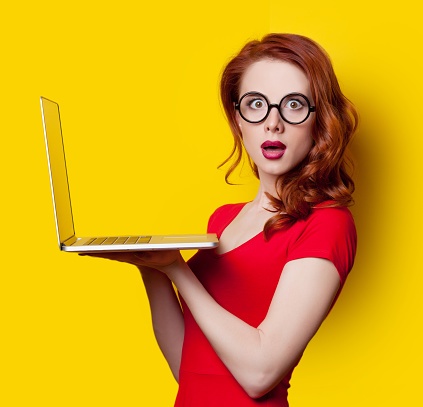 Inbound Marketing Gives Us Data To Make Results-Based Decisions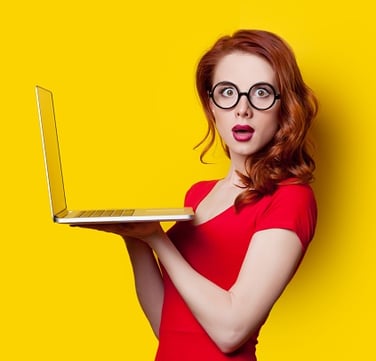 Inbound marketing is still new, so it's not surprising that many people are still skeptical about it. However, the amount of data supporting the successes of an inbound approach makes it worth considering it for your company.
Here are 10 amazing facts and figures tracking the application of inbound marketing across a variety of industries and sizes of businesses. In addition to the data, we've also included tactics you can apply to your business that allows you to take advantage of the trends.
Inbound Marketing Fact 1
The site Marketing Donut reports that 63% of people requesting information on your company today will not purchase for at least three months – and 20% will take more than 12 months to buy.
This tells us that we must be patient with the top of the funnel leads that arrive from inbound. These people are interested in your business. Don't discount this type of lead as not valuable. Instead, make sure you have well-planned lead nurturing, remarkable experiences and ongoing educational content for these people. Make sure you apply an inbound sales approach to marry with your inbound marketing tactics.
Inbound Marketing Fact 2
Vorsight reports that at any given time, only 3% of your market is actively buying, 40% are poised to begin, and 56% are not ready.
This means you have a lot of people who are early in their buyer journey. The content you create for people in the awareness stage is critical for attracting the 40% of potential customers who are just getting started.
It also means that if 10% of your leads are bottom of the funnel leads or sales-ready leads, you're outperforming the market significantly.
Inbound Marketing Fact 3
The average length of the content on a web page that ranks in the top 10 results for any keyword on Google is at least 2,000 words. The higher up you go on the search listings page, the more content each web page has. Thanks for this insight, Quick Sprout.
This data points to how tightly integrated search, content and website strategy must be to produce results. Before you even start thinking about your website, you must have your keywords, long-tail keywords and questions locked down. You can't start building your website pages until after you know what to write about and how to ensure it gets search engine optimized.
Inbound Marketing Fact 4
Business2Community reports that 60% of all organic clicks go to the top three results of an organic search. As marketing continues to change, page 1 rankings will not be enough. Again, six out of 10 people click on the top three listings.
And this window is going to get smaller and smaller. New devices such as Siri, Amazon Echo and Ask Google produce not 10, not three, but one and only one answer to your question. Make sure your business is the answer to all the key questions related to your business.
Inbound Marketing Fact 5
YouTube has become the second largest search engine – bigger than Bing, Yahoo, Ask & AOL combined, according to Social Media Today.
Not surprisingly, people love watching and only kind of like reading. So make sure video is a key part of your marketing mix.
You should be regularly producing videos, even short vignettes, that can be listed on YouTube, optimized on YouTube, shared on YouTube and of course ranked highly on YouTube, so when people do search they have another way to find your company, click through to your website, and get additional information from you.
Inbound Marketing Fact 6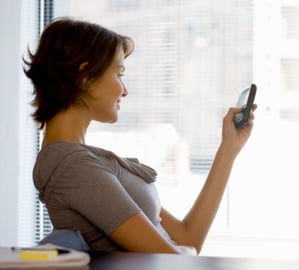 Search Engine Watch reports that 50% of all mobile searches are conducted in hopes of finding local results, and 61% of those searches result in a purchase.
Let's face it, we're all on our phones, all day long. More and more data shows that people start searches on their devices and then follow up with sites they like on their laptops at a later date.
It's no longer enough for your website to be functional on mobile – it must be mobile optimized. Your website has to be specifically and strategically designed to run on devices, all devices. Just think about you feel about a business whose site doesn't work correctly on your phone: Most of the time it's an opportunity killer.
Inbound Marketing Fact 7
Search Engine Journal reports that SEO leads have a 14.6% close rate, while outbound leads (such as direct mail or print advertising) have a 1.7% close rate.
It stands to reason that people who are looking for you proactively are going to be more likely to close once the find you. Inbound tactics have significantly better results than when you interrupt people who have little or no interest in what you do.
Shift some of your resources and or investment away from the outbound stuff and move it to working harder to help your business be found when prospects are looking for you. This is the core concept behind inbound. This means making sure your website pages are ranked highly and that you're producing rankable and shareable content early and often.
Inbound Marketing Fact 8
HubSpot's State of Inbound Marketing illustrated that 82% of marketers who blog daily acquired a customer using their blog, as opposed to 57% of marketers who blog monthly – which, by itself, is still an impressive result.
Speaking of content, your blog is a great place for you to show thought leadership, stay in contact with prospects (when they subscribe) and help your business get found. Whether you blog daily, weekly or monthly is something you'll need to experiment with. You can optimize over time to find the frequency that works for your company, your industry and your specific situation. Every client is different and your inbound program needs to be configured accordingly.
Inbound Marketing Fact 9
Content marketing generates three times as many leads as traditional outbound marketing, but costs 62% less, according to Demand Metrics.
More leads for less money, who could ignore data like this? The challenge is finding the proper mix of inbound tactics to deliver the promise of more leads for less money. This effort comes down to knowing how to quickly plan for, build and then optimize your set of inbound tactics.
Content is clearly a big part of every inbound marketing program. Long form, short form, website content, paid search content, email content and social marketing content are all elements of content that need to be considered when planning for and executing inbound.
Inbound Marketing Fact 10
Forrester Research recently published data that shows companies that excel at lead nurturing generate 50% more sales-ready leads at 33% lower cost.
This is the ultimate success we're all looking for. It's just not about content marketing – this stat shows nurturing leads is just as important as simply creating a ton of content.
You need to literally map out such a remarkable experience for your prospects' buyer journeys so they get to know, like and trust your company above every other option. Lead nurturing is a huge part of creating this experience. How you talk to your prospects, what you share with them, how often you share it, your tone, your guidance and your company's persona are all critical. Do this right and see revenue grow, do this wrong and you'll have to recover from damaging brand perception.
Marketing has become such a science that data and facts like these are everywhere. There's data on each element of inbound marketing, and all of the data tells us all the same thing. Buyer behavior is dramatically different. Prospects are looking for experiences. They're using their phones. They're watching your videos and reading your content. They're subscribing to blogs. And they're using all these resources to decide who they want to talk to, and when they want to talk them.
Take this information and create a remarkable marketing and sales experience for your prospects. The result will be more leads, more new customers and a lower cost of new customer acquisition. It's also going to make you a hero at your company.
Square 2 Marketing – Inbound Results Start With ME!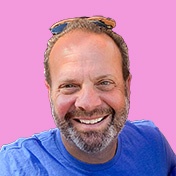 Mike Lieberman, CEO and Chief Revenue Scientist
Mike is the CEO and Chief Revenue Scientist at Square 2. He is passionate about helping people turn their ordinary businesses into businesses people talk about. For more than 25 years, Mike has been working hand-in-hand with CEOs and marketing and sales executives to help them create strategic revenue growth plans, compelling marketing strategies and remarkable sales processes that shorten the sales cycle and increase close rates.