New Leads Are The Lifeblood Of Your Business; Here's How To Keep Them Flowing
Even in chaotic environments, effective lead generation helps companies do more than just survive. The ability to create a predictable, repeatable and scalable lead generation machine helps companies thrive no matter what's going on outside your doors.
With so much uncertainty, business executives can be swayed into considering short-term and often expensive marketing gimmicks.
Challenging times also uncover a lack of marketing strategy. Strategy beats execution every time.
The problem is lack of strategy and hit-or-miss tactics don't deliver. Countless hours and dollars spent on campaigns still fail to deliver a return on investment (ROI). As a result, pipelines shrink, sales stall and revenues miss the mark.
To succeed in today's environment, companies must build trust with buyers. During these uncertain times, successful revenue generation is the result of effective strategy, solid tactical execution, a deep understanding of analytics and the ability to apply the right technology. All four pillars are key.
By using models like this (strategy, tactics, analytics and technology) that embrace the new way your prospects buy products and services, marketers improve efficiency, generate more high-quality leads and deliver sales opportunities to the sales team to hit revenue goals month over month.
In 2018, Square 2 co-founders Mike Lieberman and Eric Keiles introduced the Cyclonic Buyer Journey™. This innovative model smashed the traditional sales funnel. The result is a new revenue generation approach that moves at the speed of today's buyers.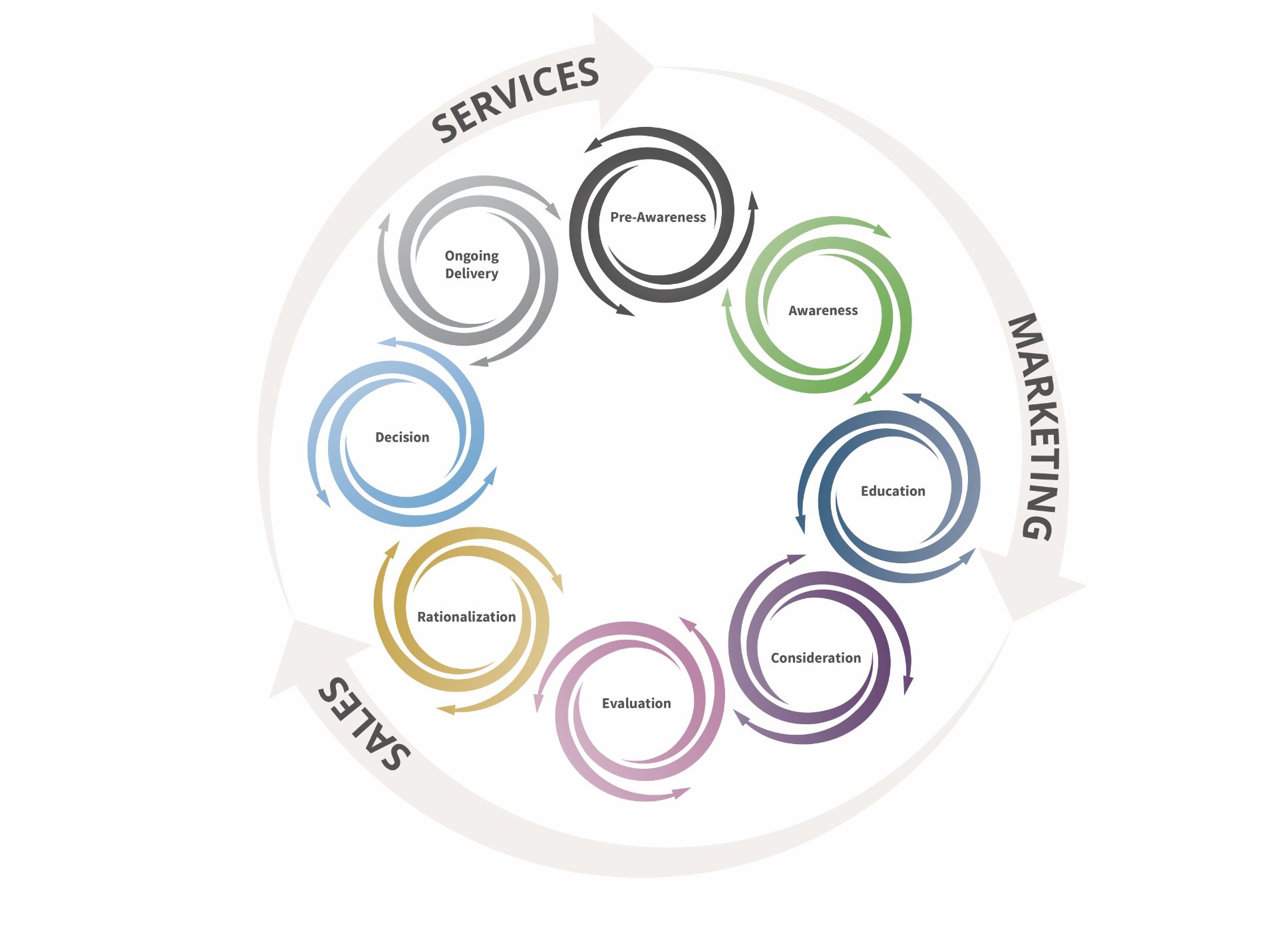 The Cyclonic Buyer Journey helps you understand why today's customers feel anxious. It focuses on how buyers behave and the tactics needed to earn their attention. With the right strategies, tactics and tracking systems, you adjust to each buyer's journey with ease.
Rather than forcing them into a dated funnel, you'll move your prospects from Pre-Awareness to Ongoing Delivery proactively, shortening your sales cycle and increasing your close rate.
To help you develop an effective lead generation strategy, this guide consists of five chapters:
The goal of each chapter is to help guide you through a complex set of decisions. We'll show you how to apply the Cyclonic Buyer Journey, select the right tactics to use, track key metrics and use technology to make it easy and efficient.