Do you know the answer? Do you know how many website visitors you need or the number of sales opportunities? You can't hit your revenue goals if you don't know your numbers.
Don't worry, we've been helping companies figure out these important metrics, and we're going to help you too.
In just 30 minutes, we'll ask you a few questions and work through all of your Revenue Cycle metrics, including modeling your current state and your desired state.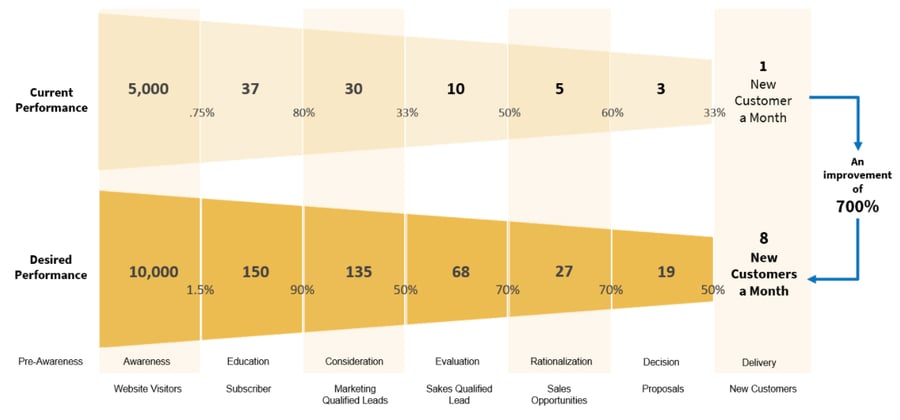 Finally, you'll know exactly how many visitors, leads, sales opportunities and proposals you need each month to hit your sales goals.
As a bonus, we'll also recommend some ideas on how you can increase visitors, leads and sales opportunities.
Interested? Just complete the form and we'll reach out to schedule your no-obligation Revenue Cycle session with the co-founder of Square 2, Eric Keiles. No sales call here, just help to better understand your numbers and how to improve them.