The Challenge
As a startup, Scoop needed to hit the ground quickly on a multi-city campaign program launch. They needed us to help supplement their internal team with assets for 10 different cities.
Each 20-page city guide needed to be written, edited and designed. In addition, associated landing pages, CTA buttons and lead nurture emails had to be created from scratch to support their sales team's account-based marketing (ABM) programs. Their revenue goals depended on successful city launches.
The Strategy
Our team of consultants, writers, designers and executive sponsors traveled to the Scoop offices to spend an immersive two days kicking off the program, and then drove delivery of all the agreed-on assets in just under 30 days.
We huddled with Scoop's marketing leaders every day for three weeks, setting priorities and reviewing copy, designs and website assets. The engagement set Scoop up to launch their ABM campaign ahead of schedule.
Website Design And Optimization
The Work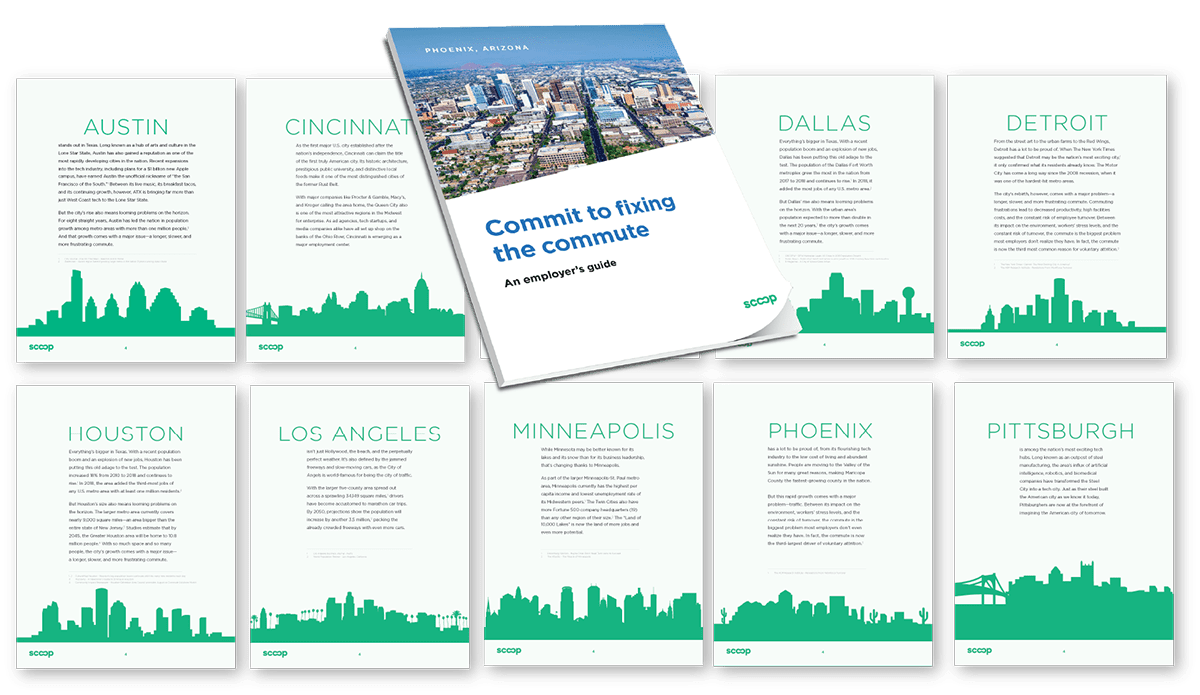 Work that would have taken six months or more was created and delivered in just three weeks. The educational content and sales assets associated with Scoop's multi-city ABM campaign were in the hands of the sales team and online in time for the ABM campaign to launch early.
Scoop's sales team received a head start on their sales goals. The assets contributed to Scoop moving into major markets and driving revenue beyond the initial projections.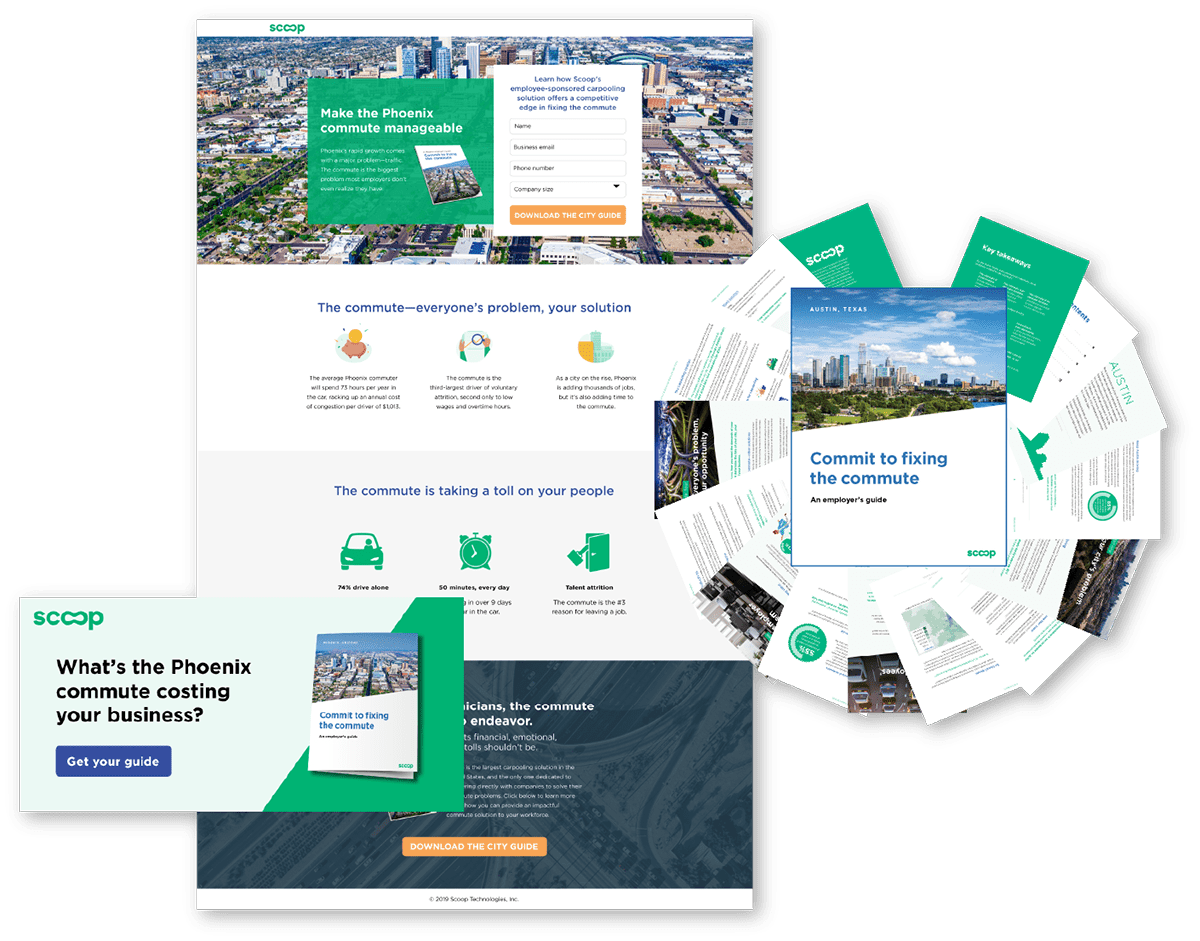 The Results
Created 10 City-Specific E-books In 30 Days
Introduced Scoop To 10 New Markets
Developed 10 Geo-Targeted PPC Campaigns
What The Client Said
Square 2 will staff specialists to the project who will work with your in-house team. It didn't feel like an agency relationship – it felt like a real extension of our team that we could dial up for the key moments in our business growth. The Accelerated Engagement just works really well versus being more secondary with another agency."