The Challenge:
An Internal Team With No Bandwidth
An online education provider, Michigan Virtual needed to amplify their marketing efforts leading into the months when schools make budget decisions. Although they had an internal team, they didn't have many digital assets or the bandwidth to create the strategy or content to generate new leads or nurture existing customers.
At the same time, they were also trying to pivot from an online course provider for students to a whole-school platform that offers comprehensive education, support and resources to school districts.
The Strategy:
Pivot To A New Persona And Message
After an in-depth persona workshop and competidor audit, we identified Michigan Virtual's ideal prospect as a school administrator, and their whole-school approach as a key differentiator.
To address the administrators' pains and present a clear value proposition, we recommended new brand messaging and content, as well as a campaign strategy and supporting assets to generate and nurture leads. We also prescribed implementing lead scoring and better segmentation and campaign automation.
Website Design And Optimization
The Work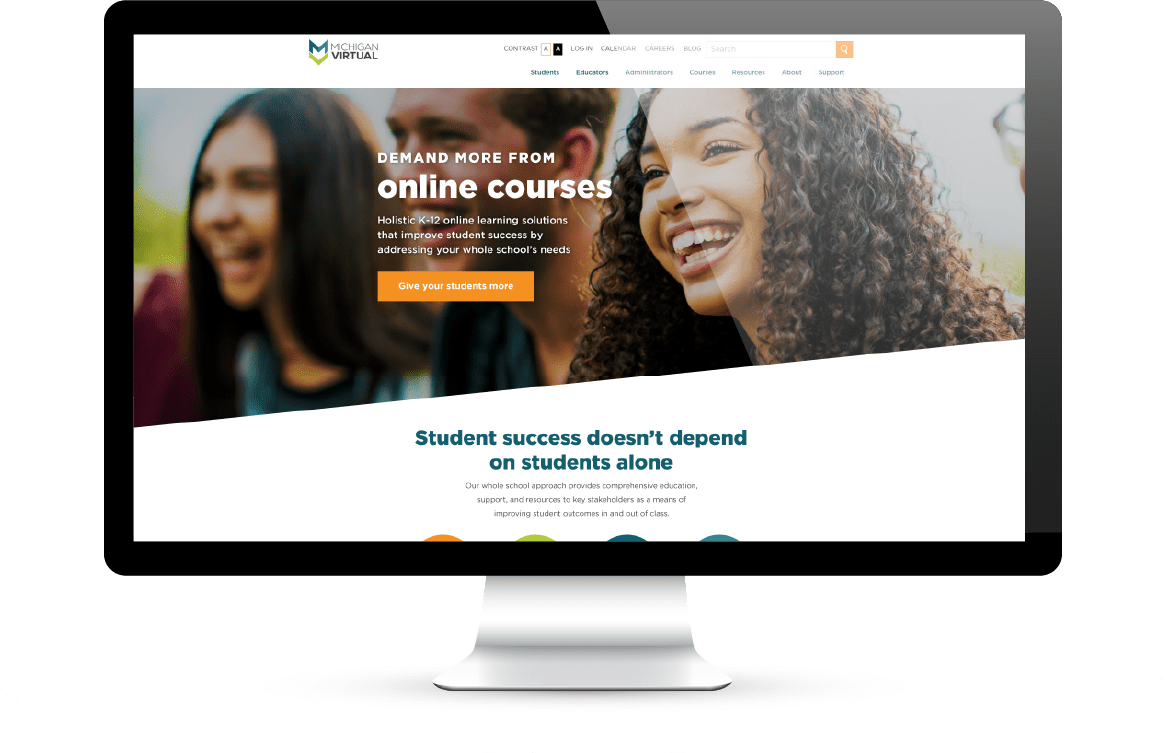 Leveraging a fully dedicated team committed exclusively to Michigan Virtual, we were able to create a strategy to guide Michigan Virtual's new direction and develop a library of high-quality resources to support it.
The ability to focus solely on their needs allowed our team to work fast and focused. In 30 days we were able to provide a mountain of content, audits, campaign work and support that would have taken their internal team six-plus months to complete.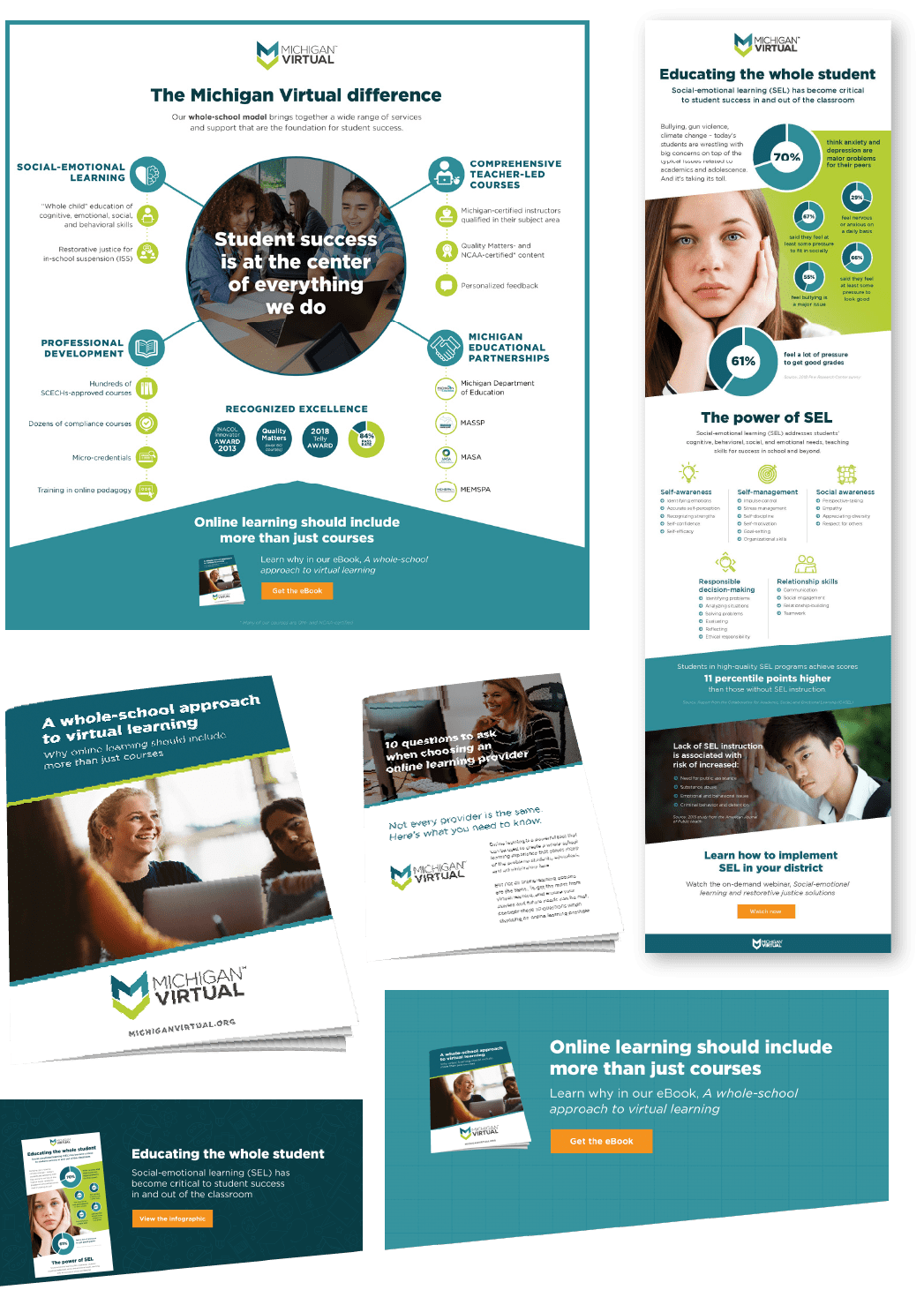 The Results
We created a library of resources in just 30 days that included:
1 e-book
2 brand messaging options
New homepage
3 infographics
1 designed checklist
1 case study
1 blog post
6 landing pages
8 emails
6 social media tiles
1 direct mail letter
11 designed CTAs
Landing page and email templates
HubSpot audit
Content audit
Competitor audit
Paid media recommendations
HubSpot playbook
Sales and marketing alignment recommendations
What The Client Said
Square 2 has an amazing team of professionals who are top-notch in their area of expertise. We are incredibly pleased with the amount and quality of everything. They worked collaboratively with our team, leveraging the expertise we had in-house and augmenting in areas in which we needed help. They also took the time to coach internal team members so we could be self-sufficient when the engagement was over."